 Apple on Monday afternoon announced that sales of its new iPad soared in the weekend following the tablet's March 16 launch.
"The new iPad is a blockbuster with three million sold―the strongest iPad launch yet," said Philip Schiller, Apple's senior vice president of Worldwide Marketing, per the release.
Last year, the company did not release first-weekend figures for the iPad 2, apparently because of supply constraints. One analyst estimated at the time that customers snapped up one million devices in the first days of the tablet's availability before stores sold out of their stock. In 2010, Apple sold 300,000 original iPads during that device's first weekend.
Apple hosted a press conference on Monday morning to discuss plans for the company's cash hoard of nearly $100 billion dollars. During the conference call that followed, CEO Tim Cook did not state specific iPad sales figures but hinted at a "record weekend," Apple Insider reports. The company also announced that it will spend a total of $45 billion over three years on a dividend and a share repurchase plan.
Some recent iPad buyers may be less than thrilled with their new purchase, however. Complaints about the device have already appeared on Apple support forums. Many users seem to be concerned about a possible heat distribution problem, noting that one corner of the tablet can get very hot; some have even seen an error screen informing them that the device is too hot.
Some reviewers also noted concerns about the device's temperature. Take a look at the slideshow below for an overview of critics' least favorite things about the new iPad. Then, click here to read reviewers' favorite things about the device.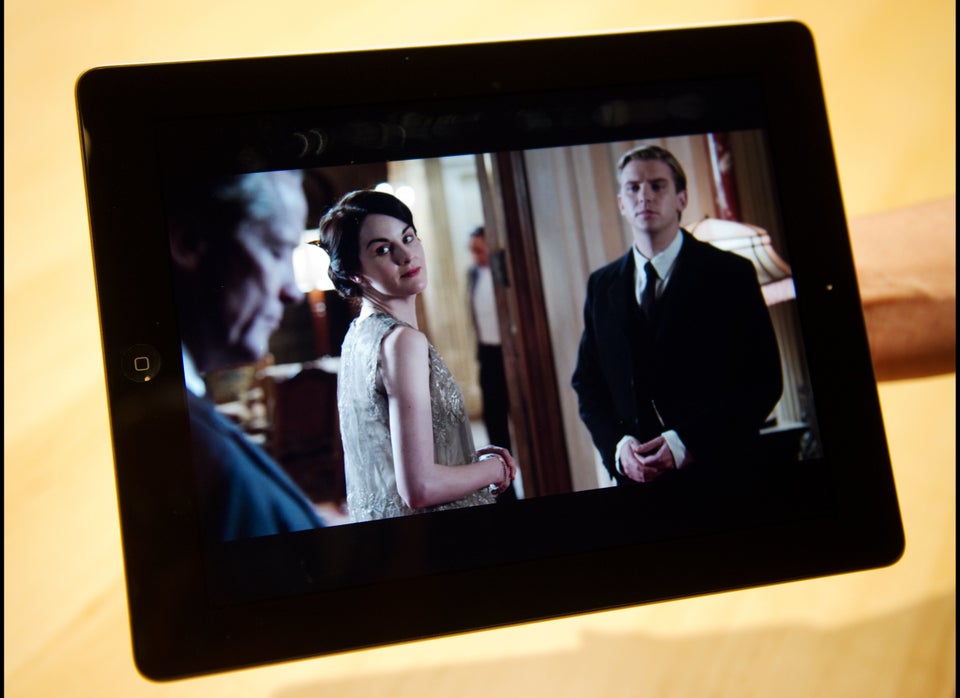 Critics' Least Favorite Things About The iPad
Popular in the Community