On Tuesday, Apple CEO Tim Cook announced a new addition to the iDevice stable: The iPhone 4S. While rumors about the 4S had been swirling for days, they were nowhere near as rampant as those about the fabled the iPhone 5, which wasn't mentioned during Apple's keynote event.
Those who expected Apple to announce a completely redesigned iPhone 5 will have to settle for a device that's physically identical to its predecessor. While many may feel disappointed by the iPhone 4S, the new device does boast some marked improvements over the iPhone 4, such as voice control, airplay mirroring and an improved camera.
Check out our infographic (below), which pits the iPhone 4S against its predecessor. Is the new iPhone worth the hype, or is it a big letdown?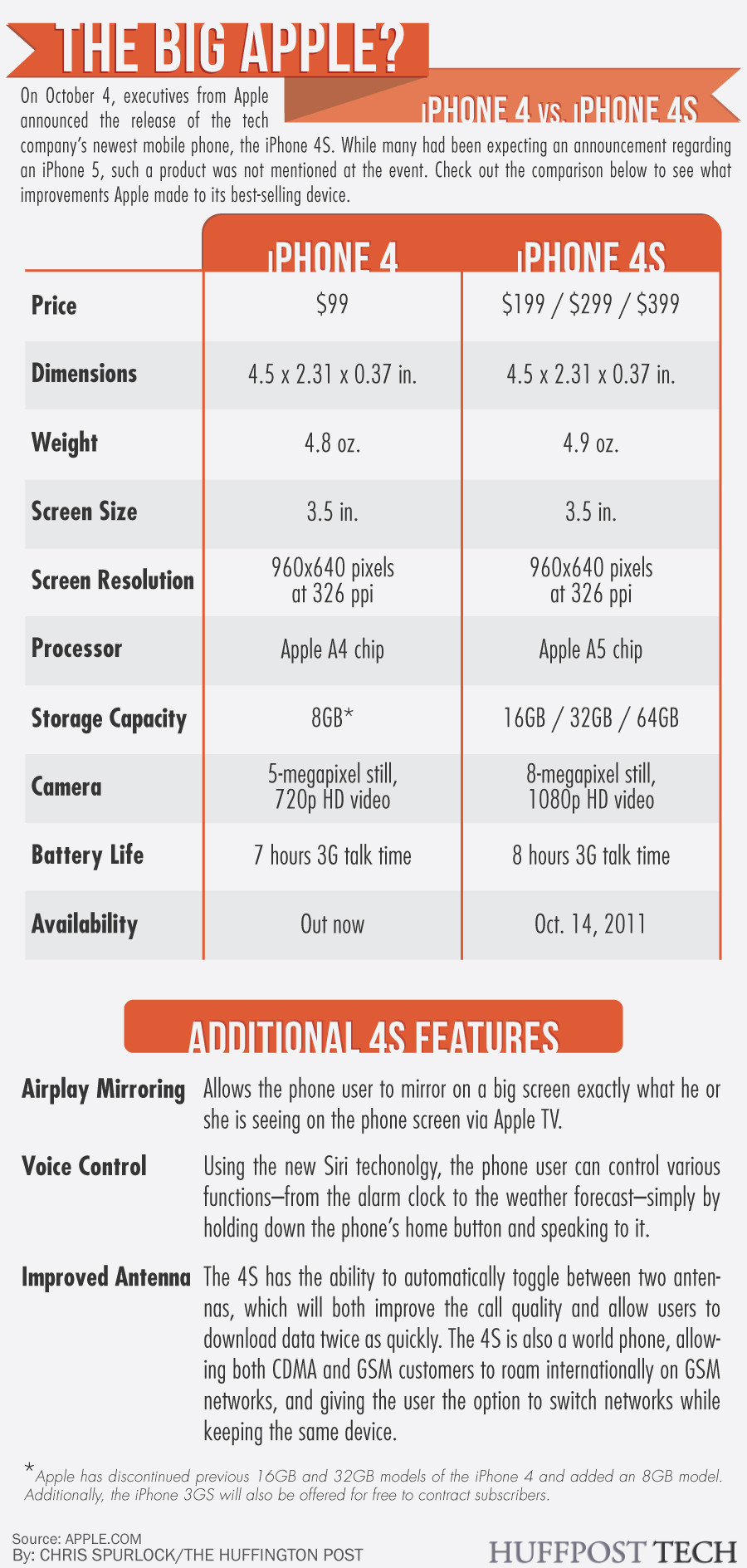 See what the new iPhone 4S looks like next to the iPhone 4 and the iPhone 3GS (below):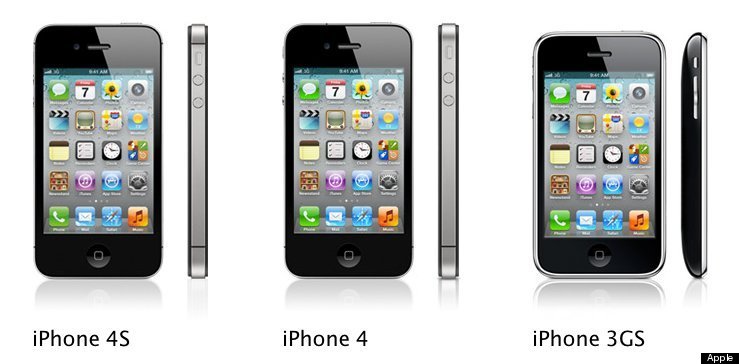 Popular in the Community