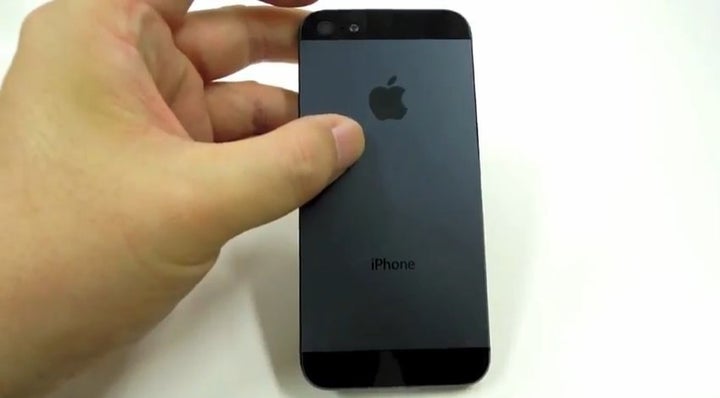 We usually save anonymously-sourced, totally unconfirmable Apple rumors for our weekly Apple rumors roundup; but when a likely iPhone 5 announcement date emerges along with the best-yet photos of the next-generation iPhone, you can't stand on ceremony.
Why is this news? Just last week, two separate blogs reported that September 21 would be the Big Day for the next iPhone. iMore's article, however, separates itself in a few key ways:
1. It also has an announcement date -- September 12 -- attached to it, which we have not heard yet.
2. The two blogs (PhoneArena and App4Phone) have empty track records when it comes to Apple rumor reportage, so we can't know how reliable their unnamed sources are. iMore's sources have been accurate in the past, especially when it comes to announcement and release dates.
3. iMore includes the iPad Mini in its report, which no other news site had yet done.
Recent reports from respected Apple sources like KGI Securities Analyst Ming-Chi Kuo (one of the few financial analysts not to buy into the redesigned iPhone 5 hype last year) have strongly argued for a September release date for both the new iPhone and perhaps the iPad Mini, too; if iMore's dates aren't exactly correct, in other words, they are likely close to accurate. Another Apple site with strong credentials, iLounge, also has a report Monday morning claiming that the new iPhone will be released in the "third week of September."
iLounge's Jeremy Horwitz, however, does not necessarily agree with iMore's Rene Ritchie on the topic of the iPad Mini. Writes Horwitz:
The iPad mini will apparently not be ready to ship at the same time as the new iPhone, and might have its own debut event. Our source says that it could ship by November, which we noted would be really close to year's end, during a month that typically doesn't see new hardware releases from Apple; our source stood firm on the target date.
While the exact details of the announcement date and release date of the smaller, cheaper iPad (dubbed "iPad Mini" by an analyst about a year ago) remain mired in disagreement, it appears pundits with anonymous sources do agree on a release date for the next iPhone: The third week in September, perhaps on Friday September 21. The iPhone 4S was released on October 12, also a Friday.
As for the details of the so-called iPhone 5, we're still expecting the usual features: 4G LTE connectivity; a larger 4.0-inch screen, with a taller, thinner phone body; the headphone jack moved to the bottom of the phone; and a smaller dock connector. Up to now, we've seen a few good renderings and mock-ups of what that phone could look like; now, however, we have some gorgeous high-def photos, from the Japanese website iLab. These iPhones were apparently constructed from leaked parts assembled outside of a manufacturing plant, according to CydiaBlog: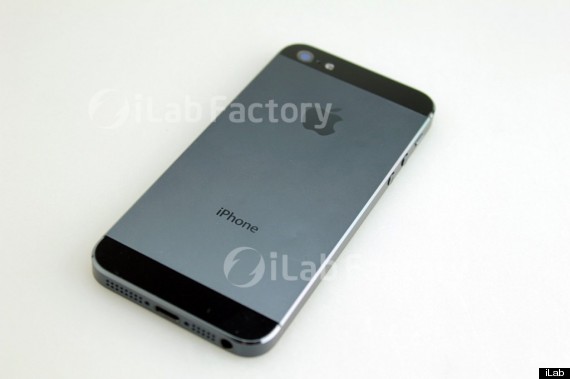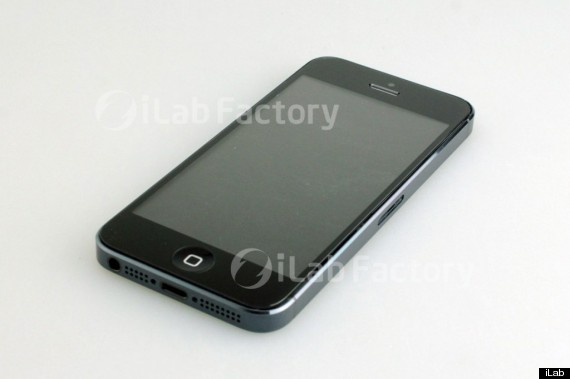 If that's not enough for you, another Japanese Apple blog, Macotakara, has posted a new video to YouTube, showing what is allegedly the casing for the next iPhone. It gives a good multi-dimensional look at what might be the design of the upcoming, September-bound iPhone:
Does the two-tone, taller and thinner casing in this video and in these photos contain the look of the new iPhone, and will it be available for purchase on September 21? Given the consistency of leaks, and the provenance of iMore and iLounge, both scenarios are looking ever more likely.
Calling all HuffPost superfans!
Sign up for membership to become a founding member and help shape HuffPost's next chapter