 Apple might not be done apologizing just yet.
Commenters have flooded the Apple discussion forums to complain that their iPhones were going through data unusually quickly; now Apple and Verizon have jointly issued a patch to fix the bug. iPhone 5 owners on Verizon are urged to download the patch immediately in the "Settings" section of their iPhone. (Scroll down for complete instructions or visit Apple's website).
Verizon has confirmed to CNN Money that iPhone owners who have been affected by the bug will not be charged for their data overages. If you're a Verizon customer, and you own an iPhone 5, you should definitely check your monthly usage on the Verizon website and make sure that you're not nearing your data cap. You can also check your usage on your iPhone: Go into Settings, then General, then Usage, then Cellular Usage to see how much data you've used so far in your cycle.
Verizon customers aren't the only ones who should be checking in on their monthly usage: 9to5Mac points out that several iPhone 5 owners on AT&T have also complained of excessive data usage in the first weeks with their new phones. AT&T has not yet issued a statement on the supposed bug nor is Apple pushing out a similar patch on AT&T iPhones. An AT&T spokesperson declined to comment.
Apple has an uncomfortable recent history with data overages, especially as it has upgraded its devices to 4G LTE capability. This past March there was a small uproar when the new iPad with 4G LTE was released and owners found themselves eating through their data in record time, due to the faster speeds possible of the LTE network. This new bug appears to be a fault with the software on the phone itself, however, potentially affecting iPhones on every carrier who sells the iPhone, according to the New York Times.
For now, iPhone 5 owners on Verizon are advised to read their mobile phone bills carefully this month and to download Apple's update ASAP. To do so, just follow these steps:
1. Touch Settings, then General, then About.
2. A pop-up balloon that says "Carrier Settings Updated" should appear. Touch OK.
3. Wait for the update to install.
4. Once installation is complete, turn your phone off and then on again in order for it to go into effect.
We'll update this post when we hear more about whether the bug is affecting other carriers. For now, though, if you're an iPhone 5 owner: Keep your eye on your data usage!
Take a look at the gallery (below) to see more of iPhone 5 users' biggest complaints so far.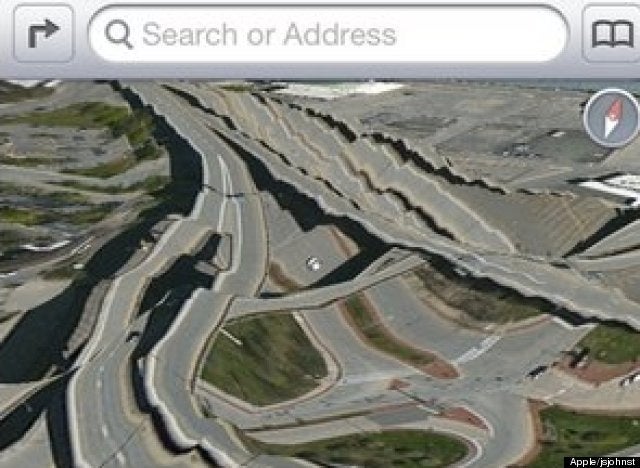 9 Biggest Complaints About The iPhone 5
Popular in the Community