Hi, five! The iPhone 5 has finally arrived.
Apple announced the latest version of the iPhone Wednesday, unveiling a device that's thinner, lighter, faster and taller than its predecessor.
"This is the biggest thing to happen to iPhone since the iPhone," said Apple marketing chief Phil Schiller.
What's new? Here's a rundown.
It Doesn't Look Exactly Like The iPhone 4SThe iPhone 5 features a 4-inch display (i.e. it's larger than the iPhone 4S) and an aluminum and glass body that weighs 112 g and is 7.6 mm thick, making it 20 percent lighter and 18 percent thinner than the iPhone 4S. The phones will be two toned, coming in either "black and slate" or "white and silver."
The larger screen, not unlike the ones on Samsung's popular Galaxy smartphones, gives the new iPhone's display a 1,136 x 640 resolution and features Apple's Retina display.
The bigger display will help give your scrolling finger a rest, too: the iPhone's home screen allows for an additional, fifth row of icons. So on new iPhones, we'll be toggling back and forth less frequently when trying to find that app we want to open. (See it for yourself below)
It's Zippier!Like most competing smartphones already on the market, the iPhone 5 will run on 4G LTE networks, meaning iPhone users can expect to browse the web much, much more quickly than before. The iPhone 5 is also powered by a faster A6 processor.
Phone calls -- you know, the first reason you had for buying a phone -- should be getting better too. The iPhone 5 will have three microphones and a noise-canceling earpiece, in addition to Apple's new "wideband" audio, which promises to "fill up more of the frequency spectrum" for clearer calls.
It's Alive! (For Longer)Apple claims the new iPhone 5 will have a battery that lasts even longer than previous models': 225 hours on standby and 8 whole hours while talking on the phone or surfing the web on 3G. The iPhone 4S promised 200 hours on standby, but many users complained it didn't last nearly that long.
The Camera Is SpiffierThe iPhone 5's front- and back-facing cameras have each been upgraded (they'll be 720p and 1080p, respectively) and users will be able to take much larger photos thanks to the new Panorama feature, which, you guessed it, lets you take high-def panorama photographs.
You'll Have To Buy More Stuff From AppleA rumor milling around the Apple blogosphere has also been confirmed: the traditional 30-pin power connector, first introduced in 2003, is out and a much smaller one called Lightning is in. According to Apple, Lightning is only 20 percent the size of the previous one.
When You Can Get It And For How MuchPricing for the different configurations is as follows: $199 for 16GB, $299 for 32GB, $399 for 64GB. Pre-orders start on September 14, and shipping begins on September 21 for nine countries, including the U.S., Canada, U.K., France, Germany, Australia and Japan.
For more on what Apple just announced, check out our full coverage of Apple's iPhone event right here.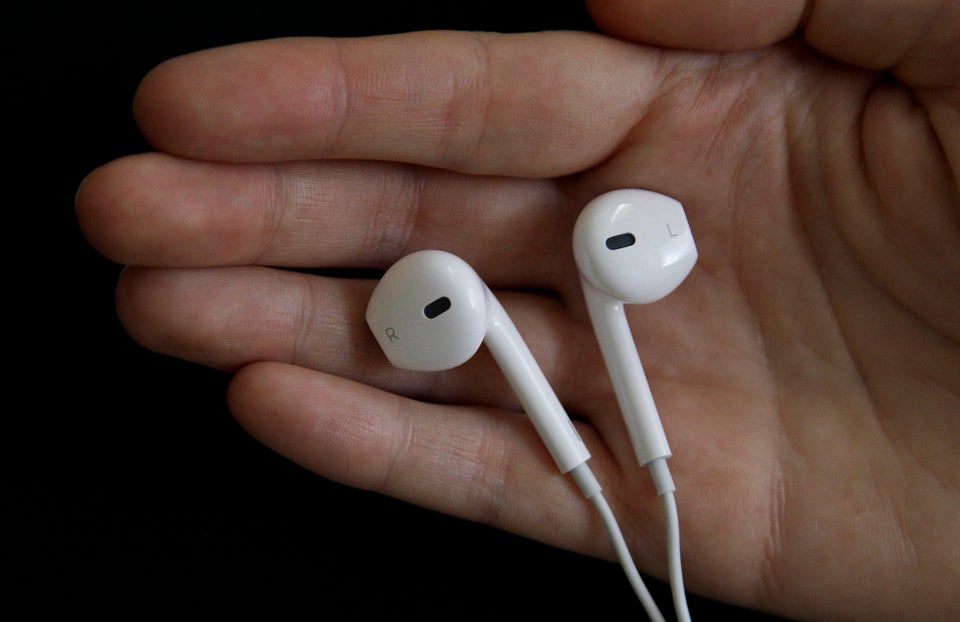 The iPhone 5 Launch
Related
Popular in the Community