 Apple's big event on Wednesday might be "The iPhone 5 Event" to most people, but Tim Cook and his merry band of C-Level executives likely have more up their sleeves than just a new phone. Apple rarely announces just one product at its events, and the September 12 event in San Francisco shouldn't be any different in terms of multiple product announcements.
Here, then, is everything we expect Apple to announce on Wednesday afternoon. These are merely predictions, of course, based on the ever-active rumor mill, including various leaks from the supply chain as well as reports from more reputable news outlets, which we've been following every week for the past year. We've distilled all that evidence down into this, a laundry list of items and features we're anticipating. As a horrifying animated lion from my childhood once sang: Be prepared...
This one's a given: Apple will announce its new iPhone on Wednesday afternoon, and it will likely be available for pre-order immediately after the event, with in-store availability and deliveries being made the following Thursday or Friday. Here is a shortlist of the features and specs we've been hearing will be included:
-4G LTE. Verizon stopped selling non-4G LTE smartphones this past winter, making an exception for the iPhone. The new iPhone, like the newest iPad, will almost certainly have 4G LTE. (Samsung, apparently, is already planning to sue over 4G LTE patents. Goodie.)
- iOS 6, outlined at Apple's Worldwide DeveloperS Conference this past summer.
- A 4-inch display (that's measured from corner to corner). The screen, apparently, will be taller but the same width. Read here for the nitty-gritty, itty-bitty details.
- A taller, thinner, lighter body, with a two-tone design in both black and white. This mock-up shows what everyone seems to agree is the likely design.
- A smaller dock connector. (As reported by Reuters, TechCrunch and other outlets). There is also supposedly an adapter for the new connector, which Apple will either include with the new iPhone or sell for $10 so that you can use the new device with your old accessories.
- The headphone jack moved to the bottom of the device, next to this smaller dock connector.
Finally -- and, let's be honest, most importantly -- we do not yet know whether the new iPhone will be called "the iPhone 5," "the new iPhone" (following the naming scheme of "the new iPad") or something else.
Again, we expect the new iPhone to go on sale in stores for $199 with contract on Friday, September 21. (Read this to find out why).
The last time Apple updated its iPod line was also the last time Apple updated its iPhone: The Nano and Touch got a price drop and sundry little tweaks and upgrades. Those changes were announced in October, at the iPhone 4S event, and given 9to5Mac's persistence, iPods will probably once again warm up the crowd before the unveiling of the new iPhone.
Ming-Chi Kuo also predicts that two new iMacs -- a 21.5-inch model and a 27-inch model -- would debut before the end of 2012. And it would be about time, too, as the iMac hasn't gotten a refresh since May 2011, even though Apple just updated its MacBook Pros and MacBook Airs. So it didn't really surprise us when the Handsome Clayton Morris of Fox News wrote recently that he had heard from "multiple sources" that new iMacs, indeed, would be unveiled. These wouldn't be Retina iMacs, apparently -- those are due next year -- but would come with an updated processor and faster ports.
Though we haven't heard from any other sources that an iMac update is coming, don't be surprised to see Apple devote a little bit of stage time to them on Wednesday.
iOS 6, and features of it that work well on the new iPhone, are likely to be detailed a bit more fully. An iPad Mini -- a near-mythical, smaller iPad that would be cheaper and would hypothetically compete with the Kindle Fire and Nexus 7 tablets -- now appears more likely to be introduced at its own event in October, according to AllThingsD. That may also be when we see the MacBook Pro with 13-inch Retina display (right now, the laptop with the high-resolution screen is only available as a 15-inch model).
UPDATE: A fresh report from 9to5Mac is in, and it looks like an update to iTunes and a new set of headphones are indeed on the schedule. It's not clear, however, whether these headphones will be available as a separate accessory or whether these headphones will come with iDevices. The name "iPhone 5" also appears to have made the cut.
Also on the slate: Numbers. Lots and lots of big numbers. App store downloads, apps in the App Store, downloads of OS X Mountain Lion, iPhone sales -- Apple loves to throw out these gigantic numbers to show its success, its profitability, and its popularity. These iNumbers begin every Apple event, and they should kick off Wednesday's, too.
What happens afterwards, however -- well, that's all the fun. Make sure you check on HuffPost on Wednesday, noon Eastern time, for all of our coverage of Apple's iPhone 5 Event, which really does promise to be much more than just an event about a phone.
Before You Go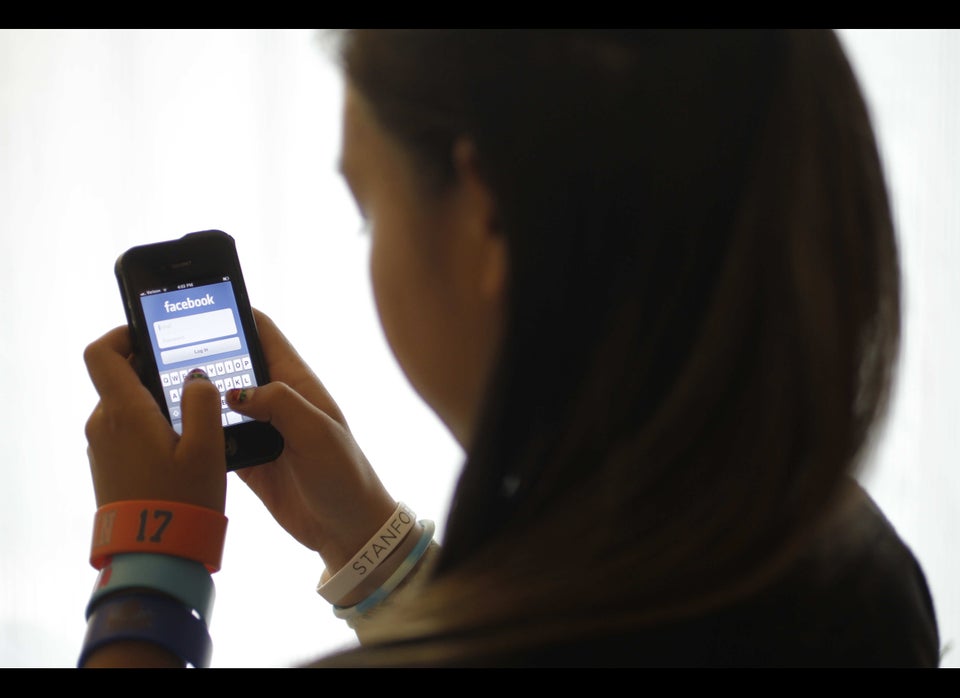 11 Uses For Your Old iPhone
Popular in the Community