 Just in time for delivery of the first batch of pre-ordered iPhone 5's, a new infographic designed by content marketing firm Avalaunch Media details how much that fancy new phone is actually going to cost you. (Hint: it's not that $199 figure that everyone keeps quoting.)
Cost estimates, of course, are always open to a little bit of creative interpretation. Not everyone may require a new case or a charger, for example. Either way, iPhone 4 users looking to upgrade will be saddled with several outside costs that Apple may have forgotten to mention during the "big reveal." Ultimately, the grand total is about $1,800, according to the graphic, which is featured on Mashable.
Let's start with the phone. The basic unit, outfitted with 16 GB, is $199 with a two-year contract, or $649 without a contract. Of course, for users addicted to apps or their 15,000 song collection, they may want to consider the 32 GB ($299 with a contract) or the 64 GB ($399 with contract).
In addition, Verizon, AT&T and Sprint are all vying for iPhone users. Apple has a handy tool that allows customers to compare plans from all three carriers.
According to Apple and Avalaunch Media estimates, the absolute lowest cost for a two-year contract is $1,439.76--but this is only available to AT&T customers willing to cut their chatting off at the 450-minute mark and submit to pay-as-you-go text messaging. AT&T customers who want the carrier's unlimited talk and text plan are actually paying the most of the three companies, with a bill that will run $5,520 over two years.
It's worth noting that the cheapest AT&T plan only allows for 300 MB of data -- a potential issue give the recent data issues experienced by iPhone customers of both Verizon and and Apple. CNN Money reports, however, that Apple said a bug caused the data overages. Verizon has since said it will not be charging customers for fees incurred inadvertently. AT&T has yet to comment.
The "Lightning" 8-pin hole is smaller than the one found on earlier generations, forcing returning Apple customers to either buy an adapter for their old chargers or buy a new charger altogether. These adapters start at $19 with an adapter with cable costing $39. As Forbes points out, however, the cost of new car chargers ($10), AV adapters ($30) and home stereo docks (starting at $100) can quickly add up.
The new smartphone is also lighter, thinner and larger, which brings up the need for a protective case.
For those deciding whether or not to tempt fate by keeping their phone "naked," be aware that posters on Mac forums have already started to complain about how easy it is to scuff and ding the black phone. And a recent survey by warranty repairs company SquareTrade showed that damage to iPhones has collectively cost Americans close to $6 billion since 2007.
In addition, if runners want a waterproof jogging band, that will also cost them extra.
With the plan, phone and chargers, at this point, the total's already reached that $1,800 mark. But what about apps?
Additionally, 96 percent of smartphone users report downloading apps. And while Android apps currently cost more than those in the Apple app store, at an average price of $1.47, even iPhone apps can add up quickly, according to CNN. Related
Before You Go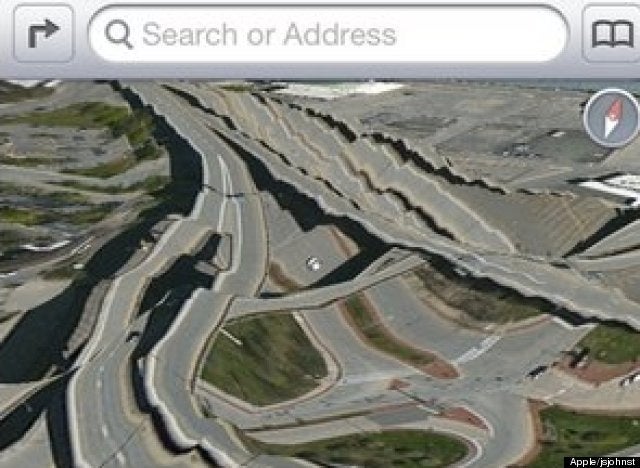 9 Biggest Complaints About The iPhone 5
Popular in the Community