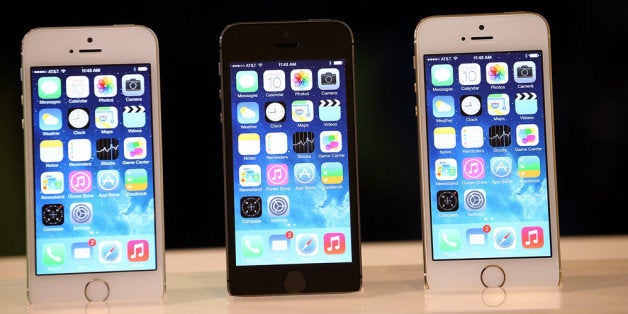 Check our roundup of reviews from around the web, and decide for yourself whether or not you'll be buying the iPhone 5S. Before you do it, though, make sure to update to iOS 7 if you're an iPhone user. The new operating system is rolling out Wednesday, and it will make your older iPhone feel brand new.
Fingerprint (And Toe?) Scanner
"In my scores of tests, with three fingers, the reader never failed me and none of the 20 or so people I asked to test it was able to unlock the phone," writes the Wall Street Journal's Walt Mossberg.
"Sure, fingerprint scanners are cool to geeks like us, but are they really useful, or are they just a gimmick? Perhaps they're a little of both, and besides, nobody's going to force you to use it if you prefer a standard passcode or the ol' slide-to-unlock gesture," writes Joire.
The fingerprint scanner is "awesome," writes The New York Times's David Pogue, who urges haters to "go jump off a pier." It can be used to authorize purchases -- a process that Pogue says is "buggy." (Apple says it will have a fix out by Friday.)
The fingerprint is a big security upgrade for Apple. "I'd be far more concerned about a nefarious criminal (or, let's face it, nefarious snooping government agency) decrypting the passwords I've saved on my iPhones ever since 2007 than their obtaining the fingerprint data stored by the Touch ID sensor," writes Daring Fireball's John Gruber.
A Better Camera (With Fun Features)
Don't let the relatively low-megapixel camera on the iPhone 5S fool you, it's new and improved. While the iPhone has had an 8-megapixel camera for years, the iPhone 5S camera has a bigger sensor, which captures better photos.
The camera now has two flashes that create a much-needed improvement to photos taken in low light. "It really works. Flash photos look much, much better. No longer will your loved ones' skin look either nuclear white or 'Avatar' blue," writes Pogue.
The camera also has a "Burst" mode, which takes 10 photos per second. The phone can choose the best one depending on whether someone's eyes are closed, blurriness, or other factors -- though the remaining photos stay on your phone in case you disagree. "This decision is based on image crispness and other factors; sometimes it's on the money, but I also saw it pick a blurry image of my 7-month-old over a sullen but crisp side profile," writes CNET's Scott Stein.
Apple might be missing out on a cool feature with Burst photography. "This will also come in handy for making GIFs, which makes me wonder why Apple didn't include a GIF-maker in its own first-party camera app," writes TechCrunch's Darrell Etherington.
The new camera has slow-motion video capabilities as well, which have proven to be effective. Engadget's Joire writes that she "had a lot more fun with this feature than any human ought to have."
Harder, Better, Faster, Stronger ... But Not Bigger
The iPhone 5S has a battery life that's about 25 percent better than previous iPhones, according to the NYTimes' Pogue. He writes that he's been getting around two days of "moderate use" with one charge.
It took under two hours for the iPhone 5S to fully charge, writes Joire. "In general, the 5S is noticeably speedier; apps load faster and everything just feels zippier." CNET's Stein calls it "easily the fastest and most advanced Apple smartphone to date."
Sure, it's advanced, but with all of the huge "phablets" on the market, Apple's iPhone 5S may feel dinky. "I couldn't help wondering if that screen couldn't be just a bit bigger," writes Stein. "A larger screen would have really helped this year: not because the competition has it, but because Apple's newest features and apps would put it to good use."
"For anyone who needs copious amounts of screen space, a 4-inch display likely won't cut it, but to be fair, the 5s is the best small phone you can get," writes Joire.
The Takeaway (Should You Buy This Thing?)
While there are quite a few improvements to the iPhone 5S, CNET's Stein argued that it's not all that much better than an iPhone 5. "If you already have an iPhone 5, I'd say it's not a bad year to just wait," he writes.
Still, TechCrunch's Etherington and WSJ's Mossberg called the phone the best on the market.
Pogue puts it elegantly: "The iPhone is no longer the only smartphone that will keep you delighted for the length of your two-year contract -- but it's still among the few that will."
Before You Go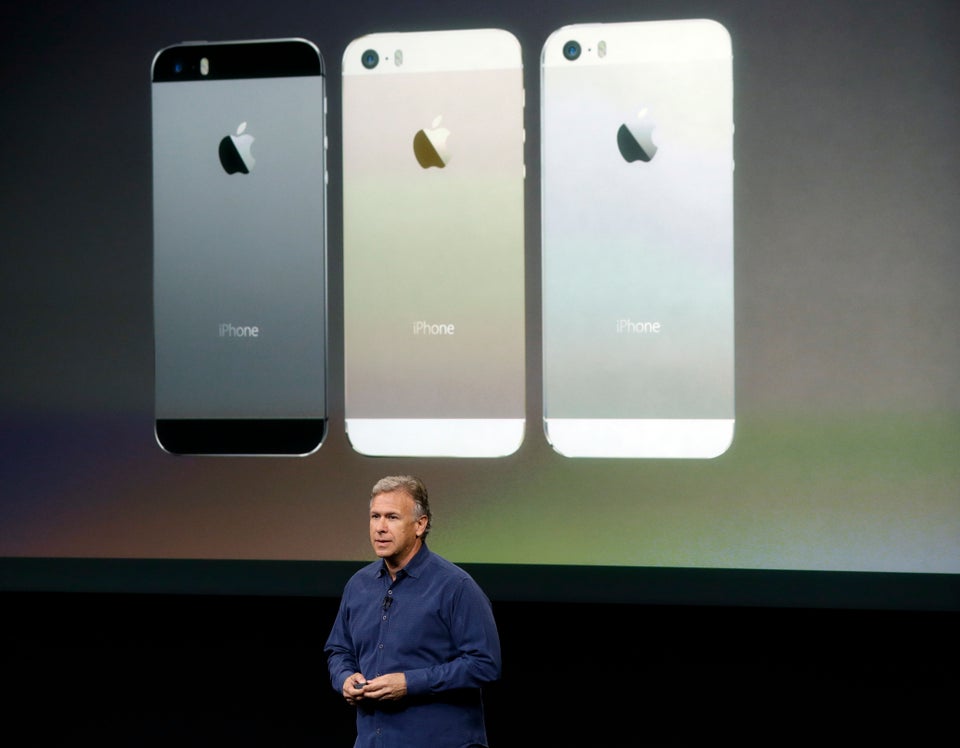 iPhone 5s
Popular in the Community