Hundreds of committed customers braved London's relentless rain on Thursday night in order to get their hands on the iPhone 6 at the very first possible moment.
But one committed local endured the elements for two days not to get the coveted device, but to remind privileged buyers how much homeless people suffer on a regular basis.
Joe Howes, director of fundraising and development at Depaul UK -- a nonprofit that serves homeless youth -- set up shop at the flagship Apple store on Regent Street early Wednesday morning, according to the Independent. He, along with other supporters, secured a spot near the front of the winding line and held up signs indicating that they were auctioning off their station on eBay to support the group.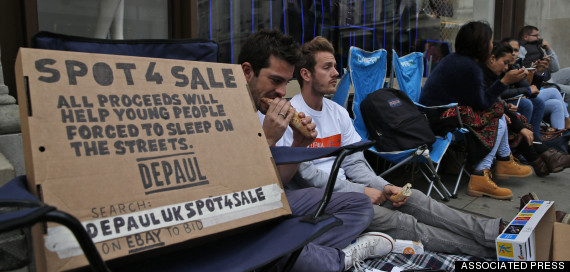 All funds raised will go toward Depaul, a 25-year-old nonprofit that supports disadvantaged young people in the U.K. The group specifically caters to struggling communities that have faced cyclical levels of poverty and long-term unemployment that inevitably lead to homelessness, according to the nonprofit's website.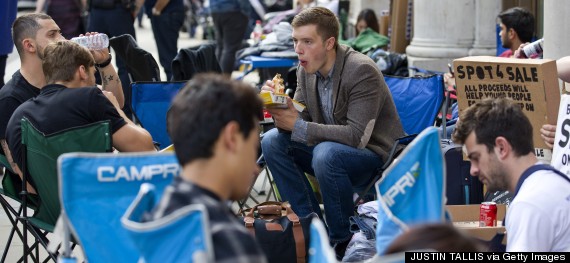 This public campaign is just one of a number of creative initiatives the organization has devised in order to raise awareness for their cause and funds for their efforts.
The Depaul Box Company, for example, sells recycled cardboard boxes and the proceeds support the nonprofit. They function like any other moving box, but also boast a meaningful message.
The outside of each box bears the story of a homeless young person that Depaul UK has helped.
And on Oct. 13, the organization will host its "CEO Sleepout London," which invites the city's leading executives to trade their beds for the streets for one night to raise money and get a true sense of the struggles homeless people face.
The goal is to "get business leaders away from their meetings and spreadsheets and focusing on youth homelessness," Depaul UK CEO Martin Houghton-Brown said in a statement.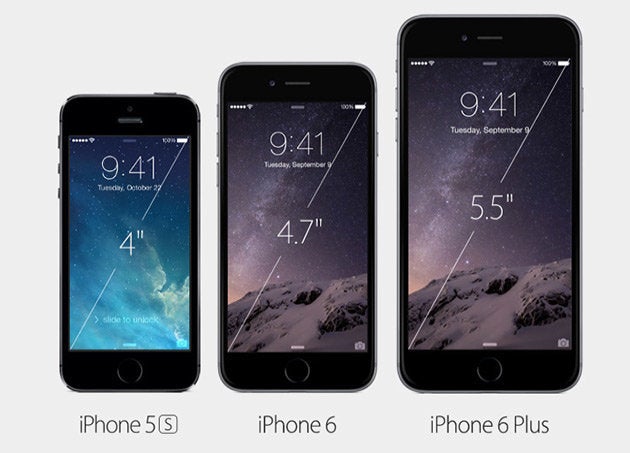 Apple's iPhone 6 and iPhone 6 Plus