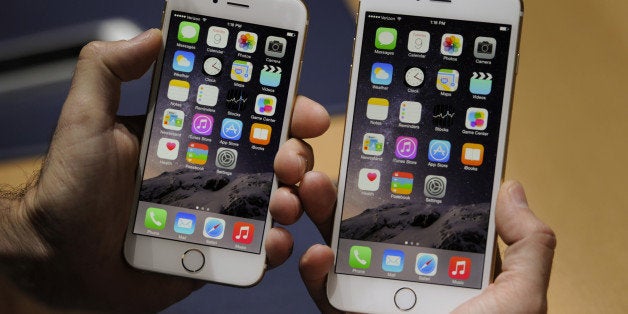 Technically, the phones cost a whopping $649 and $749. Almost no one will shell-out that much money upfront. The phone carriers have made things much more complicated. Here's a basic look at your options.
The standard deal
You can pre-order a new iPhone on AT&T, Verizon and Sprint through Apple's website. This is Apple's cookie-cutter option: Sign a two-year contract and buy the iPhone 6 for $199 and the iPhone 6 Plus for $299 with 16GB of storage. Each step up in storage wiggle-room -- first to 64GB and then to 128GB -- costs an additional $100.
The catch, as you're probably aware, is that you're married to your carrier for two years, no matter how bad the service.
Slightly cheaper than standard
Once you can buy the new iPhones in store, the beleaguered electronics chain RadioShack will give you a $50 iTunes gift card if you pre-order a new iPhone before Sept. 29, according to GottaBeMobile.
Walmart has a deal, too, if you pre-order at one of its store: It'll shave $20 off that $199 or $299 price of either iPhone, if you sign the standard two-year contract with AT&T, Verizon or Sprint, according to CNET. The same $20 discount applies to the iPhone 6 Plus, too. Walmart sweetens the pot with a $15 gift certificate when you pick the phone up.
If you don't want a contract
If two years tied to one carrier seems like hell (it sometimes is), it's worth considering T-Mobile, which tries very hard to distinguish itself from its rivals offering no-contract plans.
T-Mobile lets you pay full price for the phone, spread over 24 months -- $27 per month for the iPhone 6 and $31 per month for the 6 Plus. If you leave the carrier before the time's up, you have to pay off the phone but there are no other penalties. Of course, you also have to pay for voice and data.
If you don't want to wait two years to get the next next iPhone.
AT&T has a plan catering to people who need to upgrade their iPhone every September and just can't wait out a two-year contract. The company's "Next 12" and "Next 18" plans spread out the full cost of an iPhone over 12 or 18 months, allowing you to upgrade to the latest iPhone after it's paid off. To boot, AT&T says it will throw $100 into your account if you register a new iPhone.
If you don't want to even own your new iPhone
Well, you can lease it. Sprint will sell you a plan called "iPhone for Life" that gets you a new base model iPhone 6 with unlimited talk, text and data for $70 per month. Here, you're leasing the phone instead of buying it, with the option of trading it in two years later for another iPhone. It's worth pricing out this option if you don't care about owning your old phone after two years.
Related
Before You Go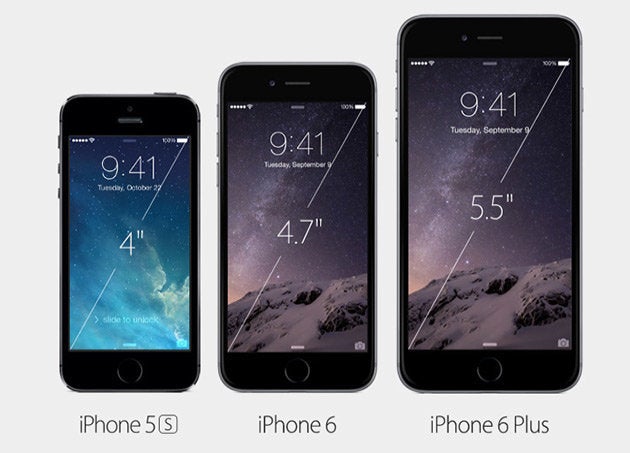 Apple's iPhone 6 and iPhone 6 Plus
Popular in the Community