However, if you, like us, have no plans for getting a life, then let's now indulge together in a complete roundup of all of the "iPhone 6" rumors.
How big will it be?
A 5.5-inch iPhone would be significantly bigger than any iPhone in history, while a 4.7-inch one would be more of a slight tweak to the iPhone 5S's 4-inch display, measured diagonally.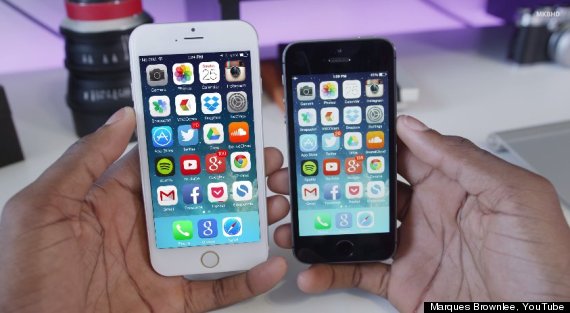 What will it look like?
It's impossible to say for certain what the next iPhone will look like, since Apple holds all its new products close to the vest. Some, like the people behind iCrackUriDevice, claim to have gotten ahold of leaked "iPhone 6" casings. Here's a look at that supposed 5.5-inch phone casing sitting on top of the iPhone 5S's casing: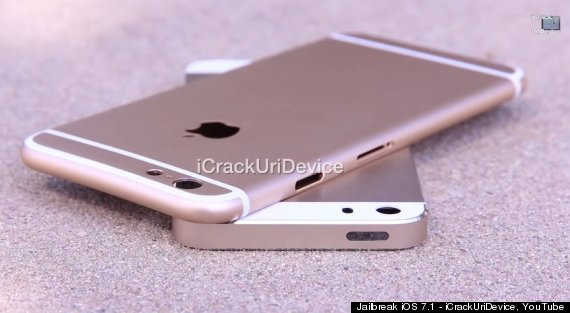 You'll notice that this phone looks a lot more like an iPod Touch than an iPhone.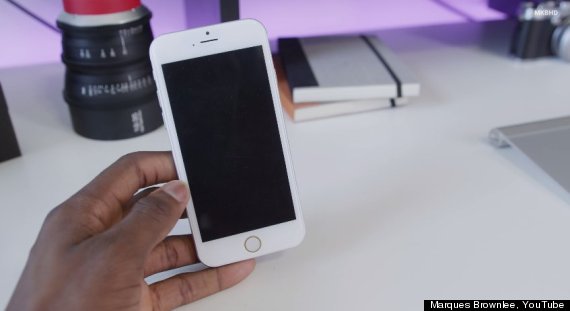 Aside from the phone's potentially different shape, it also has a different type of display. Brownlee presented what he claimed was an "iPhone 6" screen. If he's right, then the new phone might be made at least partially of super-durable sapphire glass.
Here's a look at how strong such a screen could be:
When can I have it?
Apple traditionally releases new iPhones in September, so it makes sense that the "iPhone 6" would be announced this September.
Business Insider did some math and predicted that the next iPhone will be unveiled on September 12. Here's how they came to that conclusion: For the past two years, Apple has started selling its new operating system precisely 100 days after announcing it, and it has unveiled a new iPhone two days after that. In other words, 102 days have passed between OS announcement and iPhone unveiling. Apple announced iOS 8 on June 2 this year. Friday, Sept. 12, is 102 days after that. Math.
MacRumors guesstimated that the announcement will likely be made on Tuesday, Sept. 16, since these events are generally held on Tuesdays in September.
The site predicted that the new iPhone will "launch" on October 14, based on conversations with a source in Apple retail. It's not exactly clear what "launch" means in this context -- there have been many rumors that at least one phone will be delayed until late 2014/early 2015 due to production issues.

Popular in the Community