Rumors have been swirling for months about Apple's next major iPhone release, unofficially known as the "iPhone 7" and expected to hit stores later this year.
Though we don't know much for sure about the upcoming device, a purportedly leaked image is offering some new clues about what it will look like.
Spoiler alert: It's not that different from the iPhones that exist already.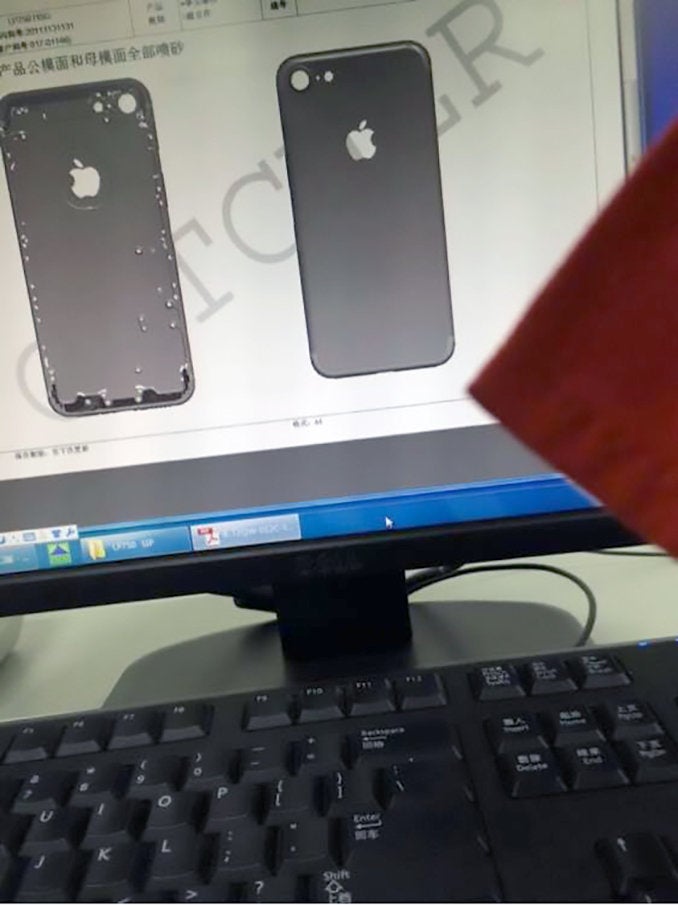 The picture reportedly shows renderings made by Apple's metal chassis supplier. The image was published over the weekend by Steve Hemmerstoffer, editor of the French tech blog NowhereElse.fr.
If the renderings are legit, here's what they tell us about the future handset:
No more unsightly antenna lines on the back cover. The horizontal lines that normally appear on the back of an iPhone are supposed to improve the device's call signal, so if they're absent on the iPhone 7, it means Apple's found another way to improve call reception.

A bigger camera. People have been hoping that the iPhone 7 won't have the "camera bulge" that prevents it from laying perfectly flat against surfaces, but Hemmerstoffer claims the bump won't completely disappear.

A slimmer body. Hemmerstoffer's leaker told him the image shows a handset that's slightly svelter than its predecessor. Some have speculated that a skinnier iPhone won't have a headphone jack -- though it unclear whether the leaked image shows a headphone jack or not.
The image doesn't offer hints about other rumored features, like touch-sensitive volume controls or shock absorbers. But there's reason to believe those are coming, according to Tech Radar.
We probably won't see an option for fully wireless charging this year, either -- despite earlier speculation over this feature. But hey, there's always 2017 to look forward to.
Apple is expected to roll out several new devices, including a four-inch iPhone, at an event next week. None of these gadgets are expected to be the iPhone 7.
Related
Popular in the Community