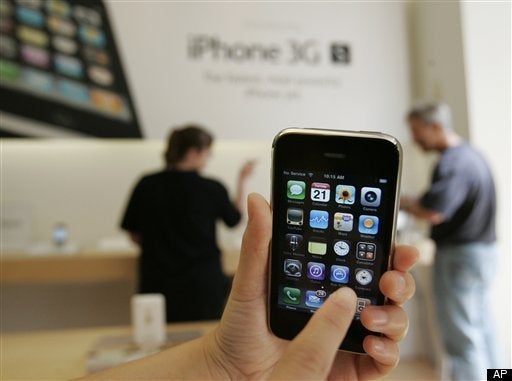 While you may think that a faulty iPhone or a simple glitch that eventually resolves itself has little effect on the general iPhone owning population, I'm here to tell you differently. I work as a server at a popular new restaurant in Somerville, MA; or, at least, I did. Having two Bachelors' of Arts and experience in a variety of professions, you may think I am overqualified for a job as a server. You'd be right. But alas, I have not been able to find employment within my fields of expertise, so I fall back on my experience within the service industry as a means to pay my bills while searching for better, more gainful employment.
I had to work New Year's Eve from 3:30 p.m. to 4 a.m. Upon arriving home, I got myself ready for bed and set my iPhone alarm for 10 a.m. This would have given me ample time to wake up and ready myself for my 12 p.m. double shift on New Year's Day. In an industry where one is expected to keep late hours, but also show up on time to ensure professional and fine quality service to patrons, my alarm clock is essential. When I don't get to bed until 5 a.m. because of a late night of work, I am prepared for the fact that I will only get 4 or 5 hours of sleep; yet, my body will not naturally wake up on that amount of sleep. An alarm clock is the only way to ensure that I am up on time to go serve brunch to people much like you, your friends, and your family. While such a job may seem insignificant to some, it is the only thing keeping me paying $100/mo for my iPhone service. Upon my termination, I was told that I was wonderful, but that my tardiness was unfair to the other employees. So, Mr. Jobs, I'd like to let you know that you have officially, directly contributed to unemployment in 2011. If you had warned me about the glitch, I could have at least picked up a $5, battery-operated alarm clock that would have saved my job. Now I'm unemployed in a time when jobs are not easily had, and I am short on my rent. So, Happy New Year to you, Mr. Jobs. I hope you remember to shoot me an email next time there is any chance of a glitch. (Just a note, my iPhone bill payment will probably be late this month.)
Calling all HuffPost superfans!
Sign up for membership to become a founding member and help shape HuffPost's next chapter