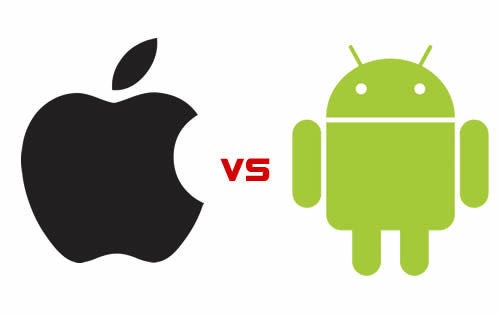 According to data (PDF) pulled from over 11 billion requests via 83 million unique users on the Jumptap network, Android has held on to its lead over other smartphone makers for another month by sustaining 38% of the overall mobile operating system market in June 2011; a four-point decrease from the previous month. On the other hand, iOS continues to gain ground by increasing its market share from 30.3% in May to 33% in June of 2011. Blackberry remains in third with a reported 22% market share in June 2011.
The most interesting finding in Jumptap's Mobile TAP report is a color-coded map displaying which mobile operating system is dominant in each state. According to the map, Texans apparently prefer Android, whereas Vermonters use more iOS devices than any other state. In general, "the South and Southwest tend to be Android-biased compared to the rest of the country, while those in the Midwest and Northeast lean towards iOS," explained Nathaniel Taylor in a press release published on Jumptap's website.
Smartphone Preference By State:

One can't help but compare the Android vs. iOS visualization to a map of red vs. blue states from the past four presidential elections, and the the similarities are undeniable. Could it be that Republicans prefer Android operating systems and Democrats are generally iOS fanboys? Jumptap's data seems to suggest just that.
Voter Preference By State:

KEY: Data represents voting pattens from 1996, 2000, 2004, 2008 presidential elections. Red represents states where a Republican candidate carried the vote in all four of these elections. Pink represents states where the Republican candidate carried the state in three out of the four elections. Purple represents regions where the Republican candidate and the Democratic candidate each carried the state in two of the four elections. Light blue represents a state where the Democratic candidate carried the state in three of the four elections. Dark blue represents where the Democratic candidate carried the state in all four of these elections

Read into it what you will, but important swing states in the upcoming 2012 presidential election, such as Florida and Ohio, turned up to be Android-dominant in the Mobile TAP report.
Share your thoughts in the comments (below), and tell us if you think there could be a correlation between political party affiliation and which mobile operating system a consumer uses.
Calling all HuffPost superfans!
Sign up for membership to become a founding member and help shape HuffPost's next chapter