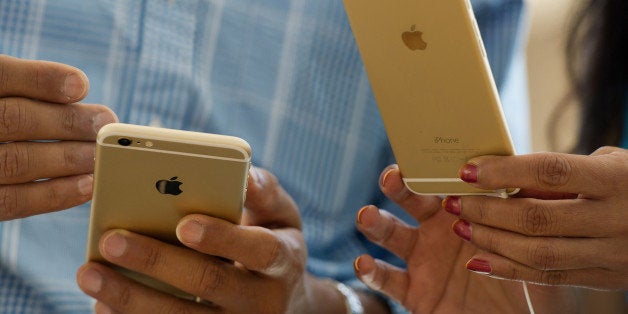 A colleague of mine already ordered Apple's new iPhone 6 Plus, but on Tuesday he tried unsuccessfully to cancel his purchase. The reason? He saw photos online of the phone bending out of shape.
Reports that Apple's new 5.5-inch "phablet" was prone to bending ricocheted around the tech blogosphere on Tuesday. One person posted in the MacRumors forum that his or her iPhone bent after just a day and an evening of sitting and dancing with the phone in a pocket, and offered a picture of a bent phone as evidence. Lewis Hilsenteger, of the YouTube channel Unbox Therapy, posted a video of himself bending a phone with his hands. He told HuffPost via Twitter that he "used as much force as my thumbs were capable of" to bend the phone, though other phones, like Samsung's Galaxy Note 3, didn't bend under the same pressure.
My colleague wanted to wait to see if "bendgate," or "bendghazi," as the media have dubbed it, is going to be a real issue for Apple, like "antennagate" was in 2010. Four years ago, Steve Jobs held an emergency press conference because customers were complaining that if you held the new iPhone 4 a certain way, it would lose signal strength and drop calls. Apple updated the phone's software and ended up giving away bumper cases in response.
It's too early to tell if this is going to blow up like the antenna issue did in 2010, creating a huge headache for Apple and for its customers. But maybe it's a good idea to hold off buying the bigger version of Apple's new phone, which starts at $299 with a contract and $749 without one, until things shake out.
"It's possible that this is a real issue. We'll have to see if it pops up with more consumers," Avi Greengart, research director at technology market research firm Current Analysis, said in an interview. "One or two instances do not a crisis make."
The reports of the bending iPhones came just one day after Apple said it sold more than 10 million iPhone 6 and 6 Pluses in the first three days they were available, setting a new record for the company. Apple did not -- and likely will not -- break down how many of each iPhone it sold, but analysts expect these phones to be Apple's most popular ever.
Apple on Wednesday also pulled a software update to iOS 8, its latest operating system, after customers reported problems with the fingerprint sensor and cellular service.
Ramon Llamas, a research manager at IDC, another technology research firm, said that if reports continue to surface of the phone bending under normal use, as happened with calls dropped during the antenna debacle, then "bendgate" could become an issue.
"This is physics at work," said Llamas. "The bigger that you make something and the thinner you make something, the more apt it is to bend and break."
"This is not something you should actively test," Llamas said of people trying to bend their iPhones.
Jack Murphy, the vice president of communications at iCracked, a company that fixes and buys back broken and used phones and tablets, attributes the reports to people just getting used to the new size and thinness of the phones. The iPhone 6 Plus is 7.1mm thick. The iPhone 5S, Apple's flagship phone that came out last year, is 7.6 mm thick.
"These few highly publicized mishaps are actually an opportunity for [iPhone] 6 and 6 Plus users to educate themselves about the inherent risks that all devices carry," he said. "OK -- now I know not to sit on this device. Or get a rigid case."
SquareTrade, a company that sells insurance for phones and tablets, tested the durability of the phones, and said the iPhone 6 is the most durable iPhone yet. A spokesperson told The Huffington Post that the company did not specifically test for for bendability, however.
Apple did not respond to an emailed request for comment.
Greengart, of Current Analysis, also said it was possible that the people who reported issues could have received defective phones.
"If there turns out to be a pervasive problem, then Apple is going to have to deal with it," he said.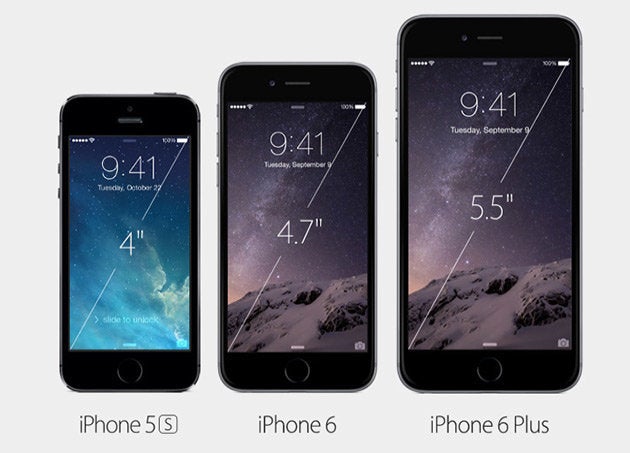 Apple's iPhone 6 and iPhone 6 Plus
Popular in the Community