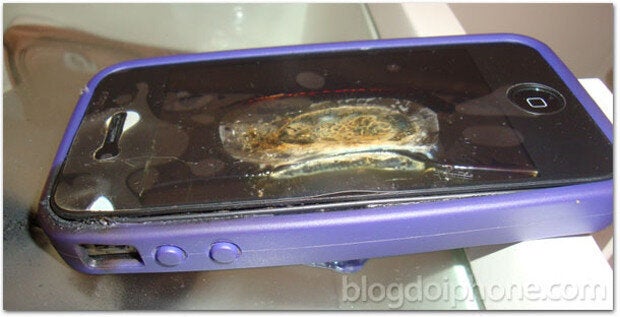 The phone, which was plugged in for an overnight charge, suddenly began sparking and emitting smoke while it was just inches from its owner's face.
"At dawn, I woke up seconds before witnessing the burning of my iPhone when I saw a lot of sparks and black smoke out of the cell. My room was full with an unbearable smell of smoke! At that moment, I turned off the power switch in the room to remove the phone from the outlet."
Mashable also writes that in 2009 a French teenager claimed to have been hit in the eye with a glass splinter from an exploding iPhone. CBS News reported on the incident in a video which can be seen below.
Responding to the Australian incident, Apple spokeswoman Natalie Harrison told the the Associated Press that her company was looking forward to "working with the officials investigating this incident."
Apple has yet to issue a response to the latest incident.
Popular in the Community