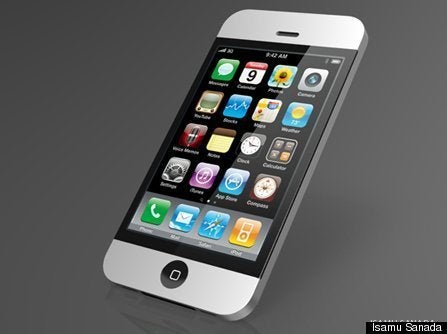 Read more about this latest on this leak here
---
Speculation has been growing that Apple plans to unveil the next generation of iPhones, which have been called the 'iPhone HD' or 'iPhone 4G.'
BoyGeniusReport added fuel to the fire with reports that AT&T had blocked employees from taking vacations in June--a restriction that reportedly occurs only for iPhone launches.
And now, Engadget has gotten its hands on what could be the most physical proof yet of the 'iPhone HD's' existence: pictures rumored to be of the forthcoming iPhone (see photo below).
Although there's no way to concretely verify whether the photos are actually of Apple's forthcoming phone, Engadget says of the images:
Apparently the phone was found on the floor of a San Jose bar inside of an iPhone 3G case. Right now we don't have a ton of info on the device in question, but we can tell you that it apparently has a front facing camera (!), 80GB of storage (weird, right?), and isn't booting at this point (though it was previously, and running an OS that was decidedly new). It's not clear if this is definitely a production model, or just a prototype that found its way into the world, but it's certainly a compelling design, no matter how you look at it.
A Twitter user posted similar looking images reported to be of the iPhone 4G earlier this year, which could perhaps add credence to the newest images obtained (see photo below).
See more images of the rumored iPhone model on Engadget.
Popular in the Community