iPhones come loaded with apps you'll never use and can't get rid of. But there's a way to hide them far, far away to reduce unsightly clutter on your home screen.
Techbout on Monday brought to our attention a new workaround in iOS 9. It lets you put app folders within other folders, which could theoretically save you space on your iPhone home screen -- or at least let you shove GarageBand out of sight for a while.
Folders have existed in iOS for years, but you've never been able to put folders within folders. This is actually an iOS glitch that's existed in some form on previous versions of the software, but the process is a bit different in iOS 9.
Apple still doesn't really want you to do this. The folder-within-a-folder method can help you avoid having a cluster of folder icons on your home screen, but the arrangement won't last forever.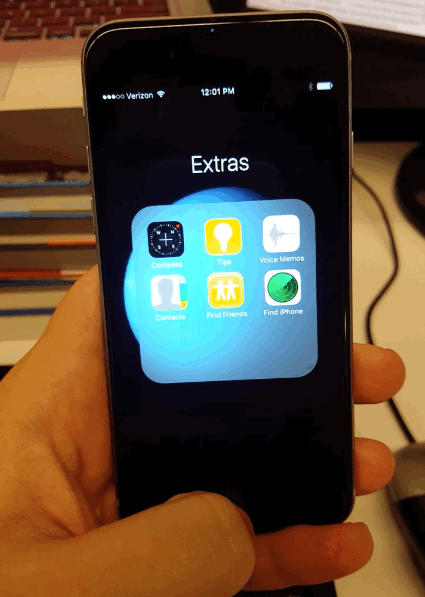 You'll need to create two app folders for this to work. Think of one as your main folder and the other as your sub-folder. Hold down on your sub-folder until the apps on your home screen start jiggling and then, while continuing to hold onto that sub-folder, begin tapping the main folder. Seriously, just keep holding and tapping.
Eventually, the main folder will pop open and you'll be able to drop the sub-folder in, creating a folder within a folder. Wee!    
Since you're not really supposed to be able to do this, your pesky iPhone will dump your folders back onto your home screen every time you turn your device off. But if you're obsessed with having a perfectly organized home screen, go nuts -- more flexibility is always a good thing.
If you can't get this method to work, you can try an alternative approach, detailed in the video below:
PHOTO GALLERY
What Your iPhone Notifications Really Mean
Calling all HuffPost superfans!
Sign up for membership to become a founding member and help shape HuffPost's next chapter