There are many ways that Apple's iPhone has transformed our lives. It has put a previously unimaginable array of technology in our pockets - everything from a global positioning system to a video editor. One of the many industries it has changed in the process is travel photography. As the quality of pictures taken on the iPhone improves, some travel professionals are ditching their expensive and bulky camera equipment and carrying only a smartphone. There is even a word for it: iPhoneography.
Monica Stott, a travel blogger and multimedia journalism graduate, has used an iPhone for several years to take the photographs for her blog, The Travel Hack. "I recently invested in a fabulous new digital SLR camera. However, I've realized that I actually prefer using my iPhone," she says. "I'm heading to South America next year and I'm even considering selling my camera and just taking my iPhone. The quality isn't brilliant when they're blown up large but they look great online."
It is not just the convenience and compact size of the iPhone that appeals. The sharpness of the images, the brilliance of the colors and the ability of the lens to work in low light are also key factors. Sophisticated photo editing apps such as Camera+ and Kitcam allow users to enhance their images without them looking overly manipulated.

Kirsten Alana, a New York-based photographer and travel blogger, who writes Aviators and a Camera, says: "I discovered a love for iPhone photography a few years ago - it was such a switch from my decade of earning a living shooting with SLR and dSLR cameras. Now that I use the iPhone as my primary camera for travel, I'm longing again to experiment with other technology. For me, the joy exists in continuing to always try new things."
Another reason for the rise of the iPhone has been declining budgets amongst travel companies and destination marketers. When my partners and I set up our website, 101 Holidays, we assumed we would find great free-to-use photography from tourist boards and tour operators, but much of the stock was poor or out of date and there was no money to commission professionals. I quickly found that in some cases my own iPhone images were better.
On a recent trip to Egypt I experimented by taking photos with both my iPhone and with a Canon digital SLR. Although the SLR images were sharper and more detailed, I preferred the colors and the impact of the iPhone images.
So I asked some of the world's leading travel bloggers each to select one of their favorite iPhone images, and explain how they took it. Check out the slideshow to see what they chose and why.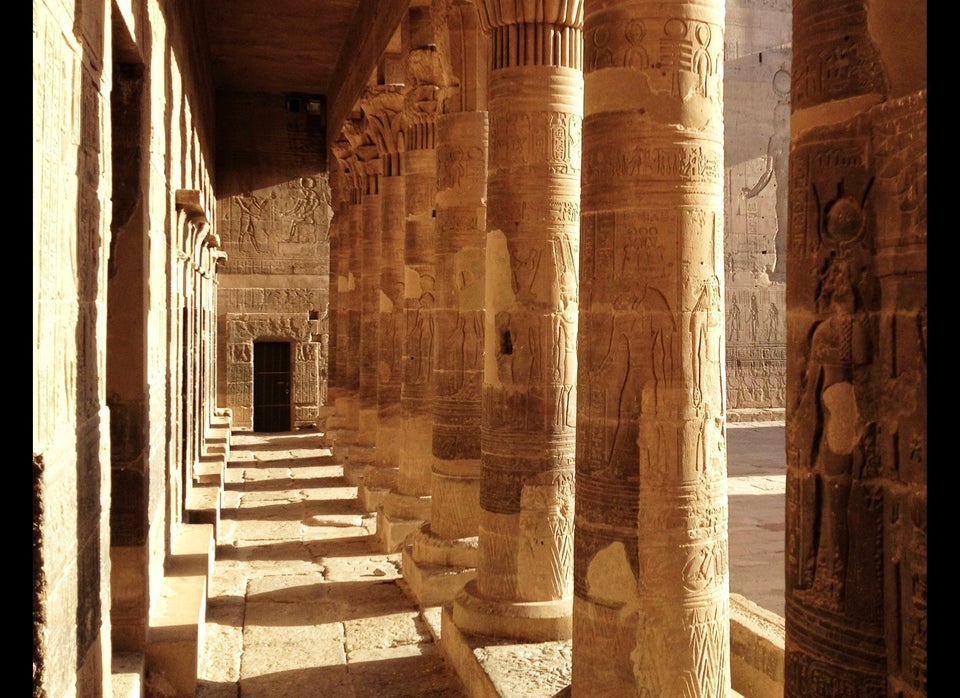 iPhoneography: 15 of the Best iPhone Travel Photos
Popular in the Community