Why does this matter? Siri frequently pulls information from Wolfram Alpha when trying to answer queries. That means that your iPhone, if you own one, just became a full-fledged Pokédex.
OK, let's try a really basic question.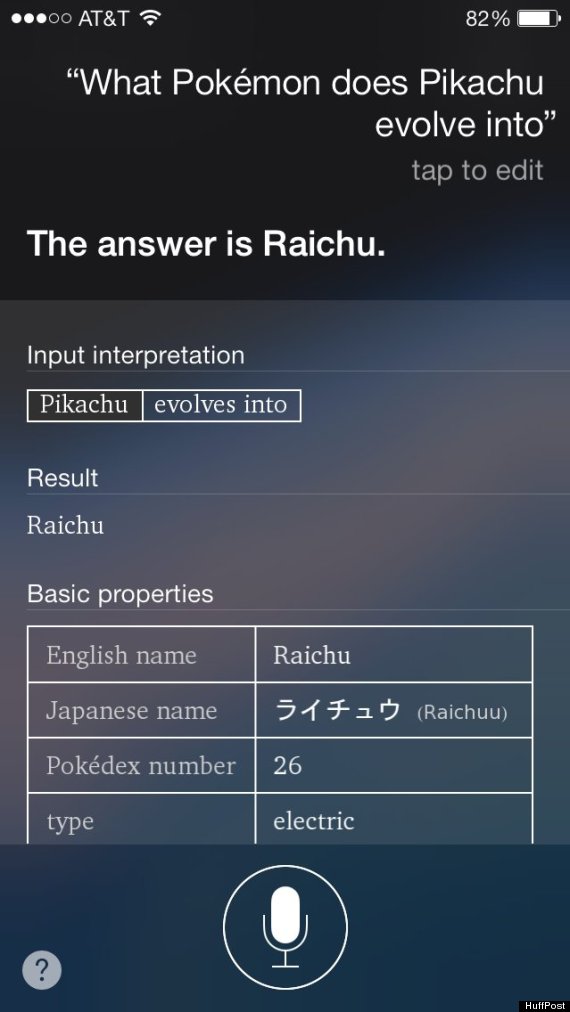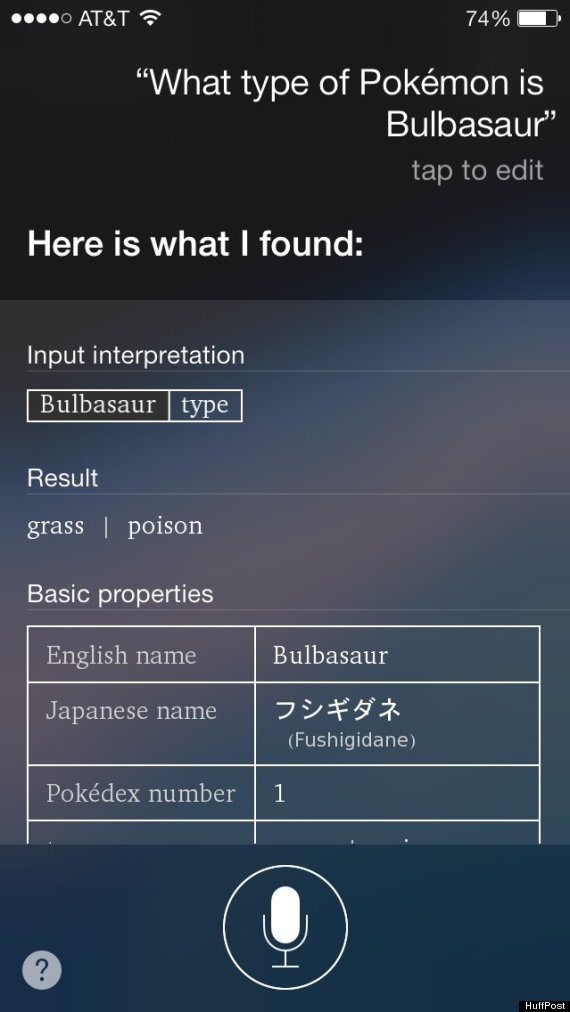 How detailed does this thing get?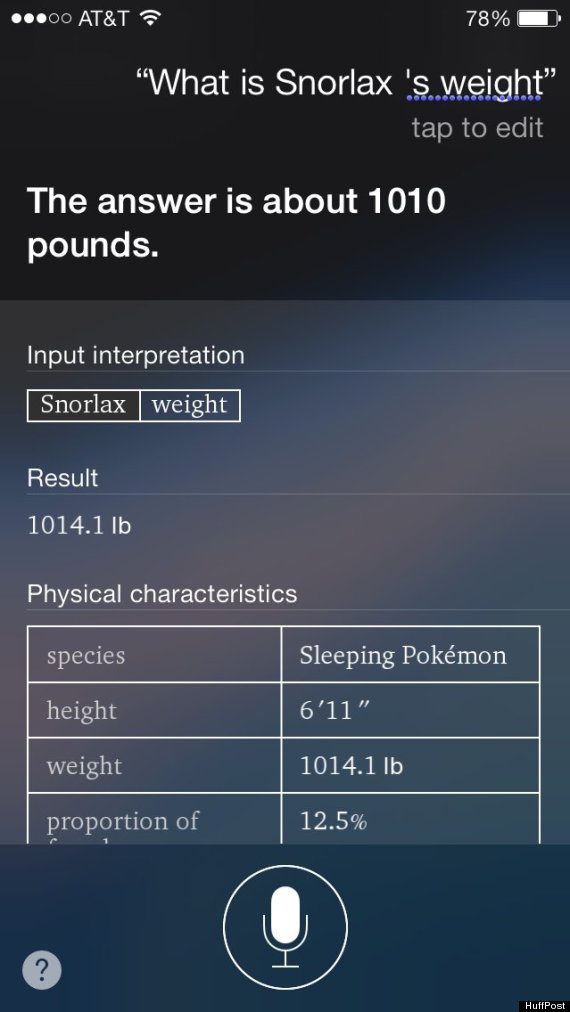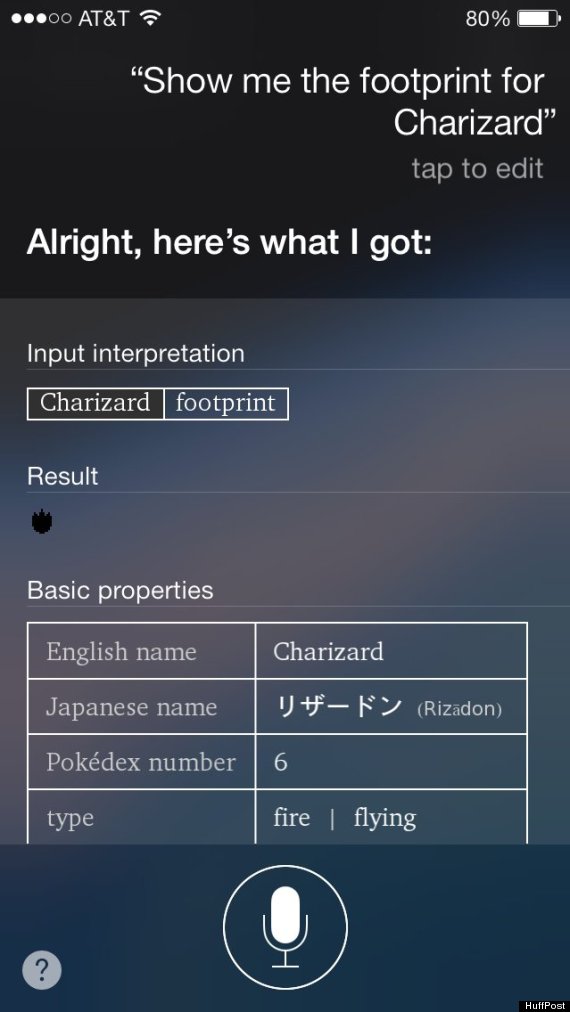 *slam head against Charizard's foot*
BRB, need to plan a career change. Gonna be the very best.
Related