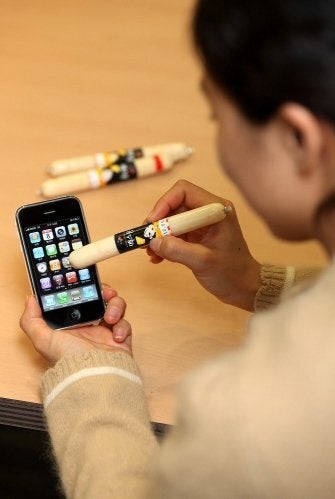 Too cold to take off your gloves but desperate to play a round of Tapulous? Here's a solution that's taken South Korean iPhone-lovers by storm: use a sausage on your iPhone instead.
South Koreans are tackling the problem of numb fingers--brought on by using touchscreen phones in the winter time--with snack meat (see photos and video below).
The weight and texture of these convenience store sausages makes them a handy and effective 'Sausage Stylus.'
According to Clusterfock (via what is believed to be a legitimate Korean-language news site), 'sales of a snack sausage increase by almost 40%* in the winter as iPhone users utilize the sausage as a stylus in order to avoid removing their gloves.' (read an auto-translated version of the article.)
Check out the iPhone 'sausage stylus' in action!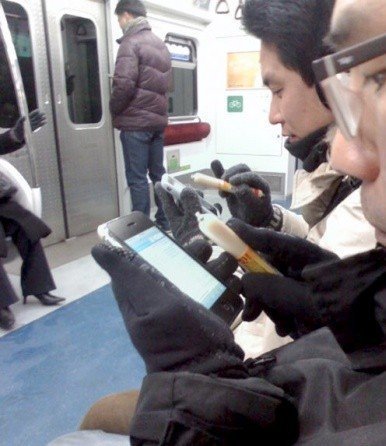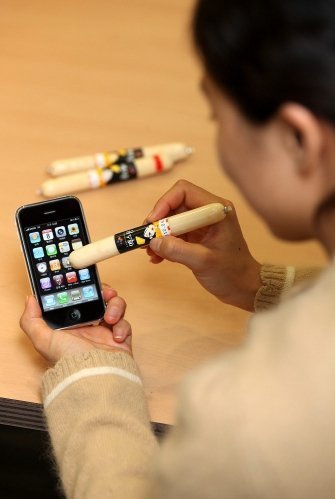 WATCH:
Related
Popular in the Community