Do you ever need to show something on your iPhone to a bunch of people? Well, then you know how hard it can be. You have to keep holding out your phone so the people sitting farthest from you can see what's happening on the tiny screen. Not exactly the best way to reel in your audience.
Thankfully, there's a better way to do this: Share your iPhone screen on your Macbook, where it will be much bigger and clearer. All you need is a Macbook with up-to-date software and a working USB cable.
Plug in your iPhone to the Mac using your phone's USB cable, just as you would do to charge or sync the phone with your computer.

Launch QuickTime Player on your Mac.

In the menu bar at the top of your Mac screen, select

File

>

New Movie Recording. This will open up the video recorder on your laptop.

Right next to the red Record button, open the drop-down menu and select your iPhone from the list.
There you go! Your iPhone screen will immediately appear on your Mac, and you can easily share it with your friends, your colleagues or your boss. (It will be a blessing for everyone's eyesight.)
This feature's been around since 2014, when Apple released its OS X Yosemite operating system. However, we think that most people still don't know about it or aren't taking advantage of it. If that's the case, then you should definitely try it out, because it's incredibly helpful.
The best part? If you click on the Record button on QuickTime Player, you can capture a video and then turn it into a GIF like this one: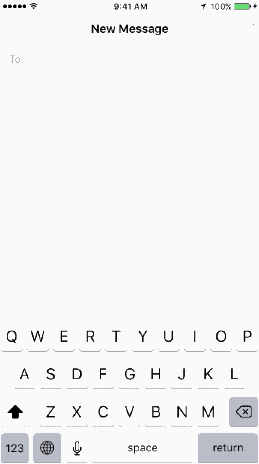 Related