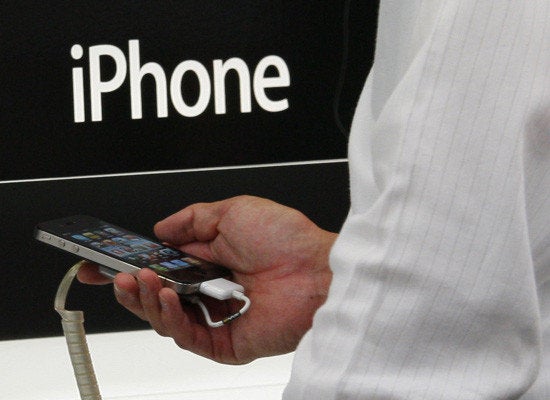 AT&T is raising fees for customers who want to upgrade their iPhones before their contracts expire.
When the iPhone 4 debuted, the carrier offered a discount for iPhone 3G and 3GS customers seeking an early upgrade to a newer handset. Now, AT&T will charge an additional $50 for early upgrades or replacements.
Android Central reports on the price fluctuation for all iPhone upgrades: 3GS units, previously $249, will now be $299; 16GB iPhone 4 units, previously $399, will bump up to $449; 32GB iPhone 4 units, previously $499, will henceforth cost $549.
VentureBeat explains why AT&T has chosen to penalize early upgraders:
The company might have shot itself in the foot by offering that cheaper upgrade option. Any massive change in the upgrade fee for the iPhone would end up causing a huge public backlash against the company. AT&T likely chose to increase the price incrementally to see if it can recoup some of the costs of subsidizing the iPhone 4 — and the next version of the iPhone.
But it's not just iPhone owners. AT&T's upgrade fees will apply to a variety of contracted smartphones. "AT&T has now confirmed that off-contract early upgrade pricing has increased by $50 for all smartphones including the iPhone 4, iPhone 3GS, Windows Phones and Android devices," according to Boy Genius Report. Customers who sign a one-year contract for any of the aforementioned devices (minus the iPhone) will see a whopping $150 fee with their upgrade.
"Only customers who are not yet upgrade eligible or who do not want to sign a contract are impacted," AT&T said, according to Boy Genius Report. "As mobile devices become more sophisticated, their cost goes up. This change reflects the increased costs, while still allowing us to offer customers the latest device before they qualify. We're happy to discuss individual account and upgrade needs one-on-one with customers."
Related
Popular in the Community