Apple stopped selling the iPod Classic in the fall, but people still really want those chunky music players. And they're willing to pay a lot.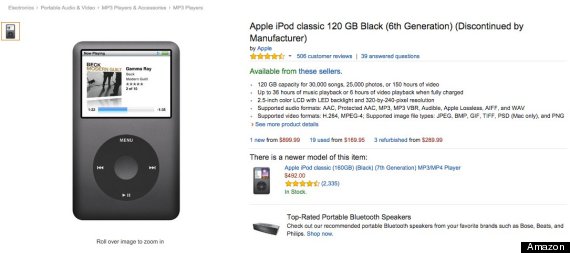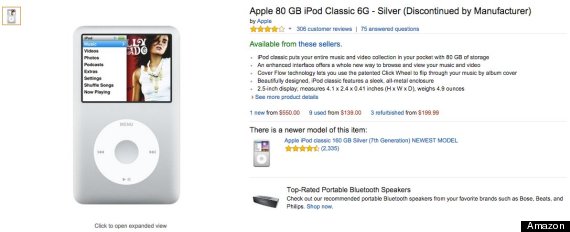 A flurry of obits for the iPod Classic came out in September after Apple quietly pulled the device from stores. The tech giant said that it was no longer able to acquire certain parts to make it. A redesign was simply not feasible, Apple CEO Tim Cook explained a month later.
But that won't keep fans from holding on to the venerable device as long as possible. Like vinyl lovers in the era of the compact disc, some music aficionados just can't move on.
Back in January 2013, Stuff editor Will Dunn predicted that the iPod Classic would surge in price following its discontinuation. He pointed out that unlike streaming services, the iPod offers a more focused listening experience, making it easier to listen to albums full-length before becoming distracted by other options.
"There's still a huge affection for the iPod Classic and it's not hard to see why," Stuff editor Will Dunn was quoted as saying in The Guardian. "Spotify might offer 20 million songs, but 120 GB of music is more than most people need, and your iTunes library doesn't carry data charges or a subscription fee."
If you're a fan of the iPod Classic, you'd better act fast.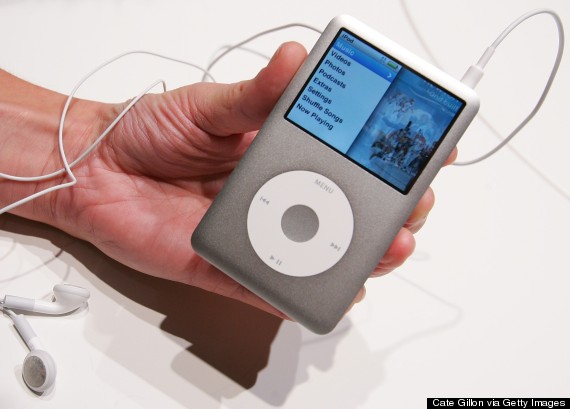 The iPod Classic in its heyday back in 2007.
Calling all HuffPost superfans!
Sign up for membership to become a founding member and help shape HuffPost's next chapter