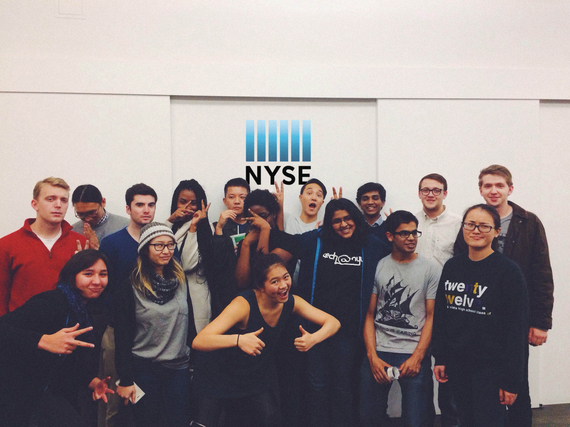 Tech@NYU is not your average organization. With more than 10,000 unique students attending events throughout the year, it is the largest technology-oriented student organization in New York City. Tech@NYU has successfully provided opportunities for students for professional and personal development, and their potential was quickly recognized by many investors. On March 31, 2016, Tech@NYU announced their first IPO, centered around their ability to connect millennials with each other and build (not hack) "cool shit".
"It's been such a great journey, from being mentored by Cassidy Williams (ex Venmo and Clarifai) to having our friends at Columbia and Cooper Union cheering us on, I couldn't be prouder of this team," said Tech@NYU President, Terri Burns.
Pre-IPO, their Series Z funding projected Tech@NYU at $$100,000,000,000- it was so big, they needed two dollar signs. Backed by Kyle Hugh Ventures, Tech@NYU's wide range of alumni and mentors quickly acted on the financial backing. "The potential I saw in Tech@NYU is in the events that they held because these were events that other burgeoning tech students wanted to learn from as well," said Kyle. Now, they are on the NYSE with the ticker T@N.
From After Hours, a "come-as-you-code" session on Wednesday evenings, to Hack Days and DemoDays, Tech@NYU covers every facet of technological development. "Not everyone knows where or even how to start," said Business Development Director David Wang, "It's important that we were helping build this community from the ground up continuously. Anyone can jump in at any time and learn about this industry."
The best time to interact with these students-turned-hackers-turned-entrepreneurs is from April 4th to 9th during their "Startup Week" series. "Startup Week began because there were important issues in the tech industry that weren't being addressed, like defining what a program manager does to addressing diversity in tech," said Core Team Director and former Design Days lead Omayeli Arenyeka, "It's been a hugely successful event series, and we're excited to show you what we have this year, especially given the great news."
While Tech@NYU continues to build their own insane products, like SEO or swag engine optimization tools, the most important thing that Tech@NYU did... is fool you! While they are the largest technology-centric student group in New York City, they haven't gone IPO (yet!). What they have done is create Startup Week, their staple event series to let students all around New York City meet, mingle, and create with tech leaders of the Silicon Alley. "It's open to anyone and everyone around New York," said Vice President Freia Lobo, "Meeting new people with awesome imaginations, or even not awesome imaginations, is why we are so excited for this week to happen." For more information, check out nyusw.com and meet these students-to-be-unicorn-CEOs ASAP because their potential is limitless.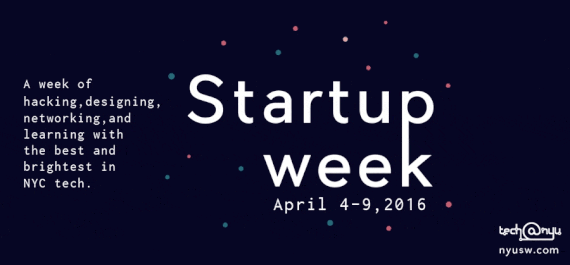 REAL LIFE. REAL NEWS. REAL VOICES.
Help us tell more of the stories that matter from voices that too often remain unheard.