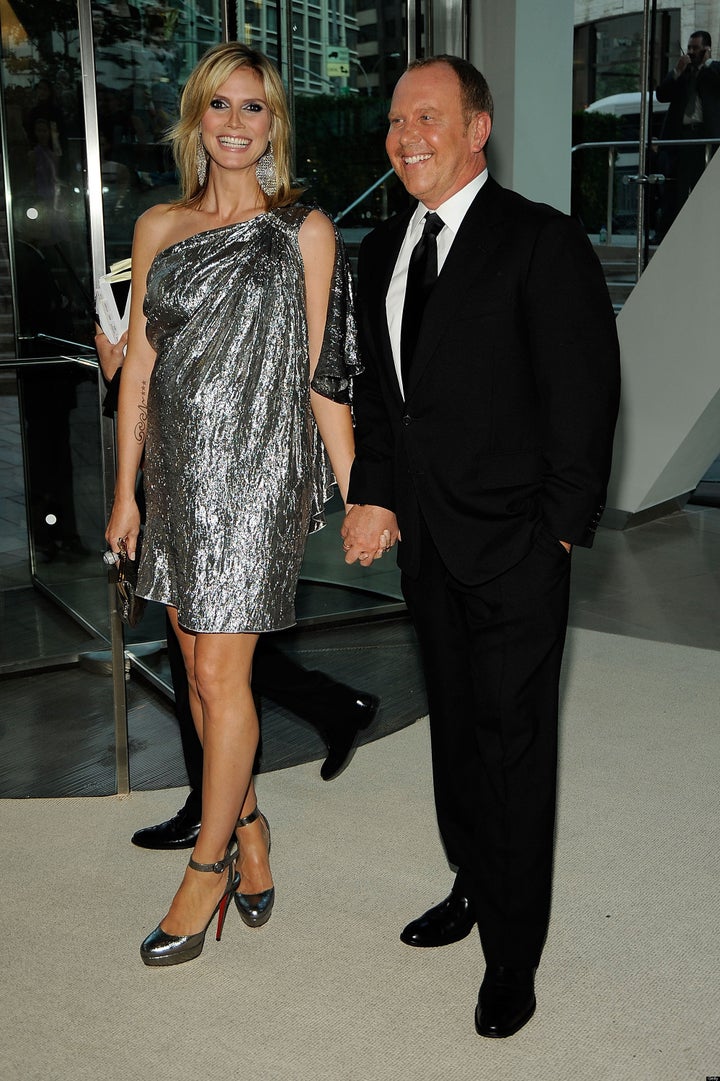 Designers, may I ask you to gather 'round? Ah yes, it's the familiar words and soothing voice of Tim Gunn resonating once more from my television screen. Once again we open our homes and our hearts to a new season of Project Runway; nearly indistinguishable from former seasons in spite of its new home on Lifetime. The show's creators took everything with them when they left Bravo; the lighting, the suspenseful music, the taglines. A few small tweaks make us realize this is the long awaited Season Six. The show is based in Los Angeles this time; the 16 contestants out of the gate skew younger than former seasons and the gap between young and old seems bigger (49 year old Epperson has a son the same age as some of his competitors).
The series, per usual, is a bridge mix of variance in nationality, hometown, race, age and personality. Like past seasons, the budding designers claim beds in their living quarters and are summoned to the roof of the building to mix and mingle and drink cocktails with Heidi and Tim. There's a tall guy with dreads (Epperson); a designer with a weirdly spelled name (Qristyl); a former meth addict who admits he tried out for the show twice before and failed to make the cut (Johnny); an androgynous free spirit who, we later find out, doesn't feel the need to sketch her designs prior to sewing (Ari); and a 23 year old cornfed Ohioan, Althea, who seems very very blonde ("The best thing ever was when my boss came up to me and he's like, 'Althea, you're the best.' I was like, 'OK!'").
The inaugural challenge of Season Six is to design a red carpet look and the gang is trotted into Mood's L.A. store. Which reminds me that one of the things I've always enjoyed about this show is the excessive sponsor speak and signage. Almost everything they do is prefaced by a corporate sponsor's name; yes I know it's necessary but it's comical as well. I almost expect someone to say, "I can't wait until we can collapse for a few hours into our Sealy Posturepedic mattresses" or "I'm making a pot of Starbucks full bodied Guatemala Antigua blend, who wants some?" But I digress. Back to the action.
The workroom this time is resident in L.A.'s Fashion Institute of Design & Merchandising next to a roomful of Brother sewing machines (ahem, see above). Tim advises our 16 hopefuls that "Innovation is the key to this challenge." The show romps along familiar pathways as Johnny, the ex-meth addict, has a meltdown in the lounge and Tim talks him through it with a hug and a kiss and a "make it work." (And it seems to help immensely as his dress ends up being one of the higher rated ones by the judges) Ah, Tim Gunn. To me he is even more of an iconic presence on this show than Heidi Klum, whose screen time is always rather brief in the episodes. She's not ubiquitous like Tyra Banks, showing up in their lodgings to dish or taking on the role of photographer for the models. Tim is like everyone's favorite uncle; you trust him implicitly. You ache for his praise. His disappointment stings like a bug bite. "I'll be blunt with you; not styled correctly, this could go cruise line cocktail waitress," he advises Christopher, who, by the way, ends up winning this week's challenge.
The panel features the familiar faces of Michael Kors and Nina Garcia and this week's guest judge is party animal -- er, red carpet regular Lindsay Lohan, in full hair extensions. I'll cut to the chase since no contestant is proving themselves yet as fascinating personality-wise as, dare I say it, Santino. Ari Fish, the androgynous young girl who bears a striking resemblance to Lindsay's ex, Samantha Ronson, is the first to be sent packing. She's the one who didn't feel she needed to sketch her design out before going to shop for fabric; she just meditated on the mood of the garment and did a headstand while the others sketched. The judges' harsh criticism of her outfit doesn't seem to faze her (Michael Kors describes her model on the runway thus: "She looks like a disco soccer ball"). Ari bounces right back with the statement that the garment was intended for the red carpet of the VMA's in the year 2080 -- the same night the wearer would be receiving the Nobel Peace Prize. I can't believe they sent this girl home; she's already a standout. Tim gives her a hug and sends her to clean up her workspace. And so it begins.
Project Runway airs on Lifetime Thursday nights at 10PM EST and PST; 9PM Central.
Read my review of Project Runway: All-Star Challenge here
Read my review of Models of the Runway here