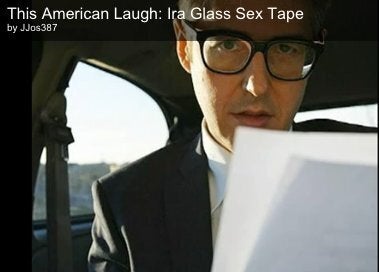 His imitation of my writing and delivery are so dead-on, it was hard to keep listening and I stopped. If I had to articulate why, I think it was because hearing his version of me, made what I do on the air seem kind of dumb. And the impersonation was so good, I couldn't really pick a fight with it. So I had to decide, do I want to see myself as kind of trite and dumb? Seemed better to stop. Maybe I'll go back sometime.
No, not trite, not dumb. Just the least likely person to draft a sex tape is all. From our vantage point, it's clear Joslin did what he did out of love, and surprising a showman like Glass wasn't able to see it. And yet, reading Glass' reaction...we feel sad, and like maybe, we learned something? Good episode of "This American Life," America.
Calling all HuffPost superfans!
Sign up for membership to become a founding member and help shape HuffPost's next chapter