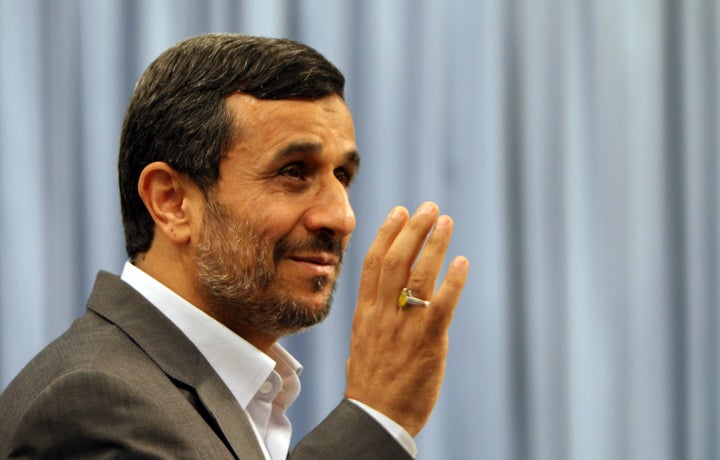 A recent
on Iran's nuclear program has prompted
The United States designated Iran's entire financial sector as a "
" in November, but does not mandate sanctions against the central bank. The Obama administration fears such a measure will
and cause oil prices to rise, providing Tehran with a windfall. But the Senate unanimously voted on December 1 to
that do business with it.
With concern mounting about Iran's nuclear program--despite Iran's insistence that it is a peaceful one--Washington is looking for ways to deter it from making a nuclear bomb. A number of analysts believe sanctioning the central bank is "the most powerful weapon in the U.S. economic arsenal" .
Iran is the world's third largest exporter of crude oil; its oil exports make up 80 percent of its total exports and account for half of government revenues. With most of this revenue being funneled through the central bank, sanctioning it could devastate the country's economy.
But such a move could shrink global oil supply and push up prices. By preventing countries from doing business with Iran's central bank, the main conduit for receipts of oil sales, it would limit Iran's oil exports. Tehran warned that any effort to block its oil exports would more than double crude prices to above $250 a barrel. Plus, U.S. officials say it is unclear whether these sanctions would affect Iran's exports to China, its biggest buyer of oil. David Cohen, the Treasury Department's undersecretary for terrorism and financial intelligence, told the Senate Foreign Relations Committee last week that "it is quite possible that the Chinese, if this amendment were adopted, would take the risk essentially that we would cut off their financial institutions from the United States but I am just not in a position to predict exactly how the Chinese would react." Mark Katz of George Mason University says, "Western sanctions have contributed to a dramatic increase in Iranian trade with--and economic dependence on--China."
There is also little consensus among experts on the efficacy of sanctions. An August 2011 IMF report (PDF) cast doubts on whether sanctions are harming the economy, noting growth rates spurred by high oil prices and economic reforms. Even experts who believe sanctions have taken a toll on Iran's economy, like Suzanne Maloney of the Brookings Institution (PDF), say they have failed to influence regime behavior on the nuclear program.
Kenneth Katzman of the Congressional Research Service says it is widely believed that "the most effective sanction would be a mandated, worldwide embargo on the purchase of Iranian crude oil." But as Reuters reports, the European Union, which is considering a ban on importing Iranian oil, is growing worried over damage to the EU's economy.
Analysts at the Washington-based Foundation for Defense of Democracies (PDF) suggest another alternative--the United States become an "Iranian oil-free zone" requiring all companies exporting oil-based products to it to certify that no Iranian oil was involved in its manufacture. This, they argue, would restrict the use of Iranian oil, forcing down the price received by Iran, without raising global oil prices significantly. Maloney says any future approach must ensure multilateral cooperation, especially focusing on working with China, which is crucial to Iran's economic prospects.
Dan Steinbock, research director of international business at the Georgia-based India, China, and America Institute, looks at what $250 a barrel means for Iran.
This article first appeared on CFR.org.
Popular in the Community