WASHINGTON -- Republicans are returning to Washington this week with control over both houses of Congress, and they have their sights set on one key Obama administration initiative: Iran.

As the administration persists in its efforts to reach an agreement with Iran over its nuclear program, lawmakers on both sides of the aisle have made it clear that they're more skeptical of Tehran than the White House is. Many in Congress see the administration as overly inclined to trust Iran, and have criticized the White House's good-faith lifting of debilitating economic sanctions.
But while the Democrat-led Senate was more inclined to let pending sanctions legislation linger as a threat rather than passing it into law, the new Republican majority isn't expected to be as understanding.

According to Republican sources on Capitol Hill, new Iran measures will be a top priority for the incoming majority. Chief among the proposals being floated are a bipartisan measure from Sens. Mark Kirk (R-Ill.) and Bob Menendez (D-N.J.) that threatens new sanctions if Iran violates any nuclear deal, as well as an additional proposal from Sens. Lindsey Graham (R-S.C.) and incoming Foreign Relations chairman Bob Corker (R-Tenn.) that would require lawmakers' approval before the administration can move forward with any nuclear agreement.
"You will see a very vigorous Congress when it comes to Iran," Graham said in late December. "You will see a Congress wanting to have any say about a final deal."
But passing or even threatening new sanctions during the incredibly delicate talks would pit Capitol Hill starkly against the Obama administration, which has long said that any aggression towards Tehran could derail the already tentative hope for a deal.

"We have long believed that Congress should not consider any new sanctions while negotiations are underway, in order to give our negotiators the time and space they need to fully test the current diplomatic opportunity," said a senior administration official familiar with the negotiation process. "New sanctions threaten the diplomatic process currently underway."

The White House's biggest headache would be for the new Congress to pass an Iran measure with a veto-proof majority. That isn't necessarily out of the realm of possibility, as Kirk pointed out on Fox News last month. Given that a handful of powerful, returning Democrats signed onto the Menendez-Kirk bill early last year, he may be right.
The State Department, the administration's chief conductor of the nuclear talks, similarly balked at the potential for new sanctions legislation, saying it could derail the possibility of a deal.
"Our position has not changed. We obviously don't think that that would be productive or the right step," State Department spokeswoman Jen Psaki said Monday. "We want to get the negotiators room to have the negotiations."
Talks were extended in November after negotiators failed to reach an amenable deal. The new deadline to reach a deal is July of this year; discussions resume next week in Geneva.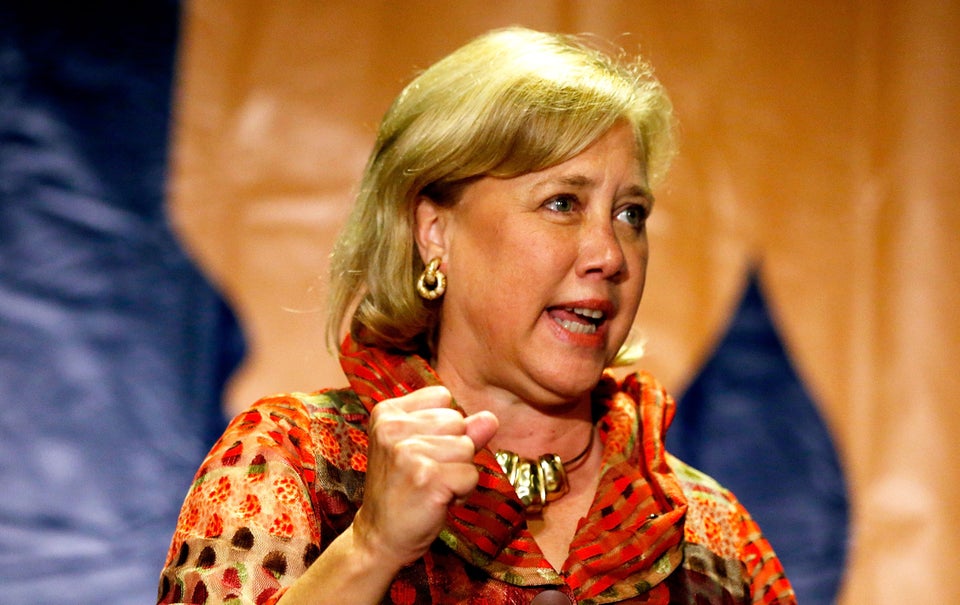 2014 Election Results: Winners & Losers
Popular in the Community