President Donald Trump doubled down on threats to Iranian cultural sites on Sunday, warning that he considered them fair targets as tensions escalate following the Trump-ordered assassination of Tehran's top military general Qassem Soleimani last week.
"They're allowed to kill our people. They're allowed to torture and maim our people. They're allowed to use roadside bombs and blow up our people. And we're not allowed to touch their cultural sites," Trump said aboard Air Force One as he returned to Washington from a two-week vacation at his Mar-a-Lago resort in Florida. "It doesn't work that way."
He made similar comments on Twitter on Saturday, when he announced that 52 Iranian sites could be targeted, "some at a very high level & important to Iran & the Iranian culture."
Whatever Trump thinks constitutes a legitimate target, it isn't clear the military agrees.
In a Monday afternoon interview on CNN, Defense Secretary Mark Esper repeatedly affirmed the U.S. "will follow the laws of armed conflict" when asked if he was willing to target cultural sites.
On Monday, White House adviser Kellyanne Conway attempted to bolster the legality of Trump's threat by implying that some of Iran's military sites have cultural importance. "I think that Iran has many military, strategic military sites that you may cite are also cultural sites," she told reporters.
It's unlikely that argument will win over U.S. allies and international nonprofits, however, who have recoiled at Trump's repeated threats.
Iran houses 24 UNESCO World Heritage sites, the designation given to irreplaceable natural and cultural monuments around the world. UNESCO Director-General Audrey Azoulay called for their protection Monday, hailing the sites as "vectors of peace and dialogue between peoples, which the international community has a duty to protect and preserve for future generations."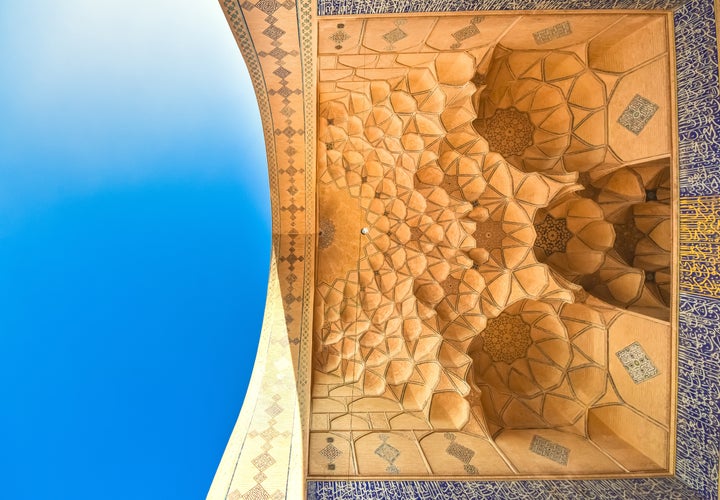 A spokesperson for U.K. Prime Minister Boris Johnson downplayed the likelihood of such an attack, noting it would likely violate international law and could constitute a war crime.
On Twitter, architect and activist Sergio Beltrán-García shared a thread about some of Iran's ancient cultural sites, which he hailed as a "perfect harmony of materials, engineering, symbolism and function."
New York's Metropolitan Museum of Art also denounced Trump's threats, calling them "abhorrent to the collective values of our society" in a statement on Monday.
"Our world knows precisely what is gained from protecting cultural sites, and, tragically, what is lost when destruction and chaos prevail," the museum said.
This article has been updated with comments from Defense Secretary Mark Esper.
Popular in the Community