WASHINGTON -- One of Israel's top former intelligence officials has been quietly encouraging U.S. lawmakers to back the nuclear deal negotiated between Iran, the U.S. and five world powers.
Ami Ayalon, the one-time head of Israel's Shin Bet, is a known supporter of the deal, which would exchange sanctions relief for curbs to Iran's nuclear program. Recently, he's stepped up his advocacy, meeting and calling members of Congress in hopes of delivering the voting margins President Barack Obama needs to see the deal through.
Ayalon is working alongside domestic groups that are also lobbying for the agreement. Both he and they won't list who their targets are on Capitol Hill, out of apparent concern that it would result in those lawmakers facing even more lobbying pressure from the opposition. But his presence in Washington (where he met with several news publications on Tuesday) underscores both the stakes of the debate and the extent to which backers and opponents are willing to go to persuade crucial votes.
On Wednesday, the prospects of passage seemed to dim a bit after a report emerged of a side-deal in which the International Atomic Energy Agency would apparently allow Iranian technicians to inspect a military site alleged to have hosted nuclear weapons development in the past -- a concession that Sen. Bob Menendez (D-N.J.), a leading critic of the nuclear deal, has described as "the equivalent of the fox guarding the chicken coop."
Ned Price, a spokesman for the National Security Council, stressed that such a deal was "unique" to the IAEA's "investigation of Iran's historical activities" and that alleged activities at the Parchin site stopped more than 10 years ago, according to U.S. intelligence estimates.
"We are confident in the Agency's technical plans for investigating the possible military dimensions of Iran's former program, issues that in some cases date back more than a decade," Price said. "Just as importantly, the IAEA is comfortable with arrangements, which are unique to the Agency's investigation of Iran's historical activities."
The statement is unlikely to assure deal skeptics, who have warned about side arrangements between Iran and the IAEA since the agreement was finalized in July. But shortly thereafter, supporters received a boost when Sen. Joe Donnelly (D-Ind.) announced he would back the measure.
Donnelly's support brings the total of pro-deal Democrats in the Senate to 24, leaving the White House just 10 shy of what it needs to uphold a presidential veto of legislation to kill the deal. And in order to secure those remaining votes, the administration and its allies are increasingly relying on outside validators.
As an Israeli with national security credentials, Ayalon is emerging as one of those key validators. His support of the deal, laid out in an hourlong interview, is premised on the notion that the time for the debate over the merits has passed.
"The deal is done, with or without America," he told The Huffington Post on Tuesday. "The worst-case scenario is that Congress does not approve the deal," he added, arguing that if the U.S. were to back out of a deal, Iranian leaders will seize on the opportunity to marginalize the U.S. in the region. "They will come and they will tell everybody, 'We told you, you cannot rely on American promises. The American president, even his own people do not support him. Even his own people are listening to the Israeli Prime Minister and not to him.'"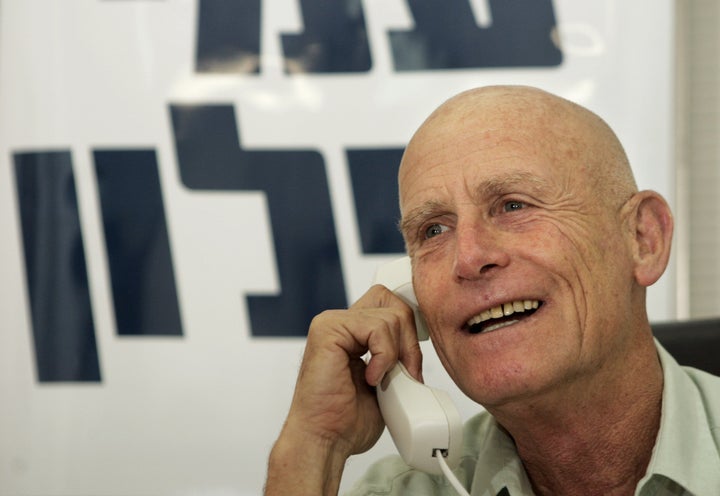 Ayalon's tour of the U.S., which includes visits to lawmakers' home districts, was arranged by J Street, the progressive pro-Israel lobbying organization that supports the Iran nuclear deal. The organization has raised over $5 million to fund its campaign to convince Congress that the agreement is good for U.S. and Israeli security. In addition to Ayalon, J Street has brought former Israeli consul general Alon Pinkas, retired Gen. Israel Ziv and retired Gen. Amram Mitzna to Washington to lobby undecided Democrats.
The lobbying push comes weeks before lawmakers return to Washington and vote on whether to strip the president of his authority to waive sanctions against Iran that were enacted by Congress, which Obama has pledged to veto. With Republicans expected to vote as a bloc against the accord, the pressure is on Democrats, several of whom are concerned that a vote for the nuclear deal with Iran will be read as a vote against Israel's safety. Israeli Prime Minister Benjamin Netanyahu has called the agreement "a historic mistake," and his ambassador to the U.S., Ron Dermer, is making the rounds on Capitol Hill, telling undecided members that the deal guarantees Iran a nuclear weapon.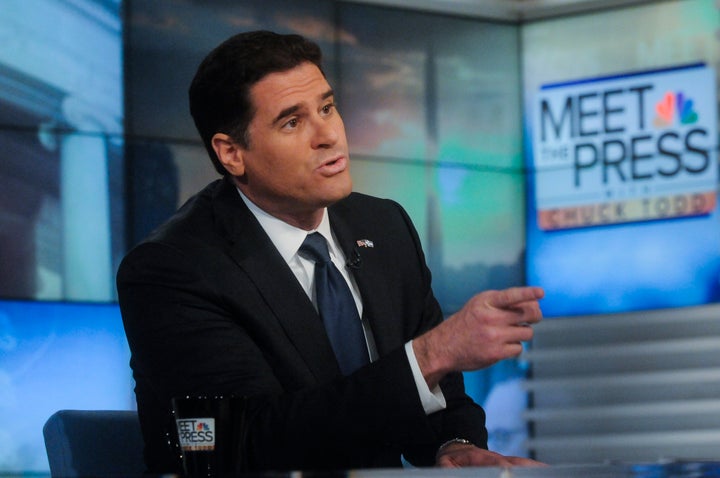 Allied with Netanyahu is the American Israel Public Affairs Committee, a pro-Israel lobbying group with a budget that dwarfs J Street's. The group spent $1.7 million in the first half of 2015 -- before the nuclear deal was even announced -- and has funnelled an additional $40 million to its affiliate, Citizens for a Nuclear Free Iran, which is running anti-deal ads in 35 states. Earlier this month, AIPAC funded trips to Israel for 58 members of Congress. Similar trips in the past cost the group about $18,000 a member.
With their comparatively minuscule budget, proponents of the accord have had to get creative in ginning up support. Senate Minority Whip Dick Durbin (D-Ill.), the chief backer in that chamber, brought ambassadors and officials from England, France, Russia, China and Germany to brief his colleagues on the unlikeliness that an international sanctions regime could be put back together if a deal is rejected. Their testimony helped persuade three Senate Democrats to announce support for the nuclear agreement after the meeting ended.
Similarly, in the House, one of the more persuasive voices in support has been a member with experience abroad. Rep. Seth Moulton (D-Mass.), 36, only assumed office in January of this year. But his service in Iraq prior to then has encouraged fellow lawmakers to seek out his perspective.
"A lot of people came and asked my opinion because of the time I've spent in the Middle East. And that's one of the reasons I thought it was important for me to come out early or at least as soon as I made a determination, because a lot of my colleagues were asking my opinion and still are," Moulton told The Huffington Post.
Moulton's rationale for supporting the deal, he added, rested not just on the fallibility of the alternative options but on their absence.
"Look at [Senator Chuck] Schumer's statement [in opposition]," he said. "It is 60 sentences, 60 sentences. Just one sentence is devoted to a vague outline of an alternative. It is a thoughtful statement. And the 59 statements criticizing the deal are thoughtful. But the one sentence that proposes an alternative: That's not a policy."
Popular in the Community