WASHINGTON -- As Israeli Prime Minister Benjamin Netanyahu addressed Congress last week, making his case against the deal the U.S. and partner nations are negotiating over Iran's nuclear program, Miriam Adelson -- the wife of billionaire casino operator Sheldon Adelson -- dropped her purple Hermes purse from the gallery onto the floor of the House, hitting the foot of a congressman.
The incident, a humorous side note to the speech, was also a helpful reminder of the not-so-subtle role some in the audience have played in promoting Netanyahu's opposition to the current U.S.-Iran negotiations.
In the past four years, Sheldon and Miriam Adelson have emerged as the preeminent funders of the Republican Party through a network of super PACs and nonprofit groups. At the same time, they have been among the biggest funders of groups that oppose any deal with Iran over that country's nuclear program.
Along with Adelson, there are three other donors who fund both anti-Iran groups and the Republican Party's super PAC infrastructure: hedge fund directors Paul Singer and Seth Klarman, and Home Depot founder Bernard Marcus. These four right-wing, pro-Israel donors gave a combined $11.5 million to some of the biggest opponents of the Iran negotiations from 2011 through 2013, and pumped $115 million into Republican Party super PACs in the 2012 and 2014 elections.
"Reasonable people can disagree on our country's foreign policy, but I think everyone would agree it should be driven by the merits, not the ideology of big donors," Adam Smith, spokesman for the campaign finance watchdog group Every Voice, told The Huffington Post. "Unfortunately, that's the appearance Sheldon Adelson sitting in the House balcony gives off, and that's a problem."
The groups that oppose an Iran deal, and to which these donors have contributed, include the American Coalition Against a Nuclear Iran, the American Israel Education Foundation (the private foundation arm of the American Israel Public Affairs Committee), Christians United for Israel, the Foundation for the Defense of Democracies, the Israel Project and the Zionist Organization of America. The leaders of some of those groups sat with the Adelsons in the House gallery during Netanyahu's speech. All have come out in opposition to the negotiations that the Obama administration and partner nations are conducting to place the Iranian nuclear program under international guidance.
Now, many of these groups are promoting the latest effort to derail talks between the United States and Iran: a letter to Iran's ayatollahs, organized by Sen. Tom Cotton (R-Ark.) and signed by 46 other Republican senators, warning that Congress will not lift sanctions on Iran as part of any deal that Iran would accept. The letter further states that any such deal could be canceled by the next occupant of the White House.
The Israel Project is heavily promoting the senators' letter as part of an effort to move legislation in Congress to impose new sanctions on Iran and require the Obama administration to consult Congress on aspects of an Iranian nuclear deal, if one is reached. Mark Dubowitz, executive director of the Foundation for the Defense of Democracies, called the letter an effort to promote a congressional role of "vigorous review, advice and consent" on a deal. Dubowitz has previously argued that any sanctions targeting Iran should aim for regime change instead of nonproliferation.
Cotton has received a great deal of support from the donors who fund these and other groups opposing an Iran deal. Singer and Klarman have given a combined $350,000 to the pro-Cotton super PAC Arkansas Horizon. Singer also gave $2.6 million to American Crossroads, $100,000 to B-PAC and $10,000 to John Bolton Super PAC, all of which spent money to support Cotton's Senate campaign last year. Klarman has directed $400,000 to American Crossroads. The Emergency Committee for Israel -- a nonprofit group, led by the neoconservative Bill Kristol, that opposes an Iran deal -- spent nearly $1 million to support Cotton in his election campaign.
These donations are just a fraction of the total spent by these funders. Overall, the combined giving of Adelson, Klarman, Marcus and Singer accounted for over 10 percent of all pro-Republican independent spending in the past two election cycles.
In some cases, contributions from these donors have been the dominant source of funds for party-linked groups. The Congressional Leadership Fund, the super PAC tied to the hip of House Speaker John Boehner (R-Ohio), receives 44 percent of its funds from Adelson and Singer.
These disclosures only scratch the surface of their donations.
During last year's midterms, Adelson is reported to have moved much of his funding into nonprofit groups that do not disclose their donors. The Daily Beast has reported that Adelson made large donations to Americans for Prosperity, Crossroads GPS and the U.S. Chamber of Commerce in the 2014 election cycle. Adelson also is reported to have been the primary funder of the Republican Jewish Coalition's $6 million in election spending in 2012.
The octogenarian casino billionaire is also known for meeting with the candidates he is backing. In 2014, these included Cotton, the author of the controversial letter to Iran's leaders, and Sen. Cory Gardner (R-Colo.).
Now, Republican presidential aspirants are seeking out the counsel of Adelson and Singer as they attempt to court the favor of mega-donors. Sen. Marco Rubio (R-Fla.) recently dined with Adelson, while Sen. Lindsey Graham (R-S.C.) hosted a party after Netanyahu's speech that the billionaire donor attended. Other potential candidates, such as Gov. Scott Walker (R-Wisc.), Gov. Chris Christie (R-N.J.) and Gov. John Kasich (R-Ohio), attended the Republican Jewish Coalition's 2014 meeting that Adelson hosted at his Las Vegas Sands casino.
Singer, who replaced Adelson as the top super PAC donor in 2014, has not aligned himself with a particular 2016 candidate yet.
This presidential sweepstakes for donor support was on full display last week as Adelson sat in the galleries watching Netanyahu's speech. On the floor, Sen. Rand Paul (R-Ky.), who is also mulling a presidential bid, was observed clapping less heartily at the foreign leader's remarks than his fellow Republicans. Some conservative pundits later attacked Paul for his apparent lack of enthusiasm.
Paul dismissed his critics, saying, "Hopefully there are some thinking folks out there who are not going to succumb that nonsense." And anyway, Paul noted, he met with the Adelsons while they were in town for Netanyahu's speech, so everything's OK there.
"We have good relations and we had a great and very informative discussion," he said.
Support HuffPost
The Stakes Have Never Been Higher
Before You Go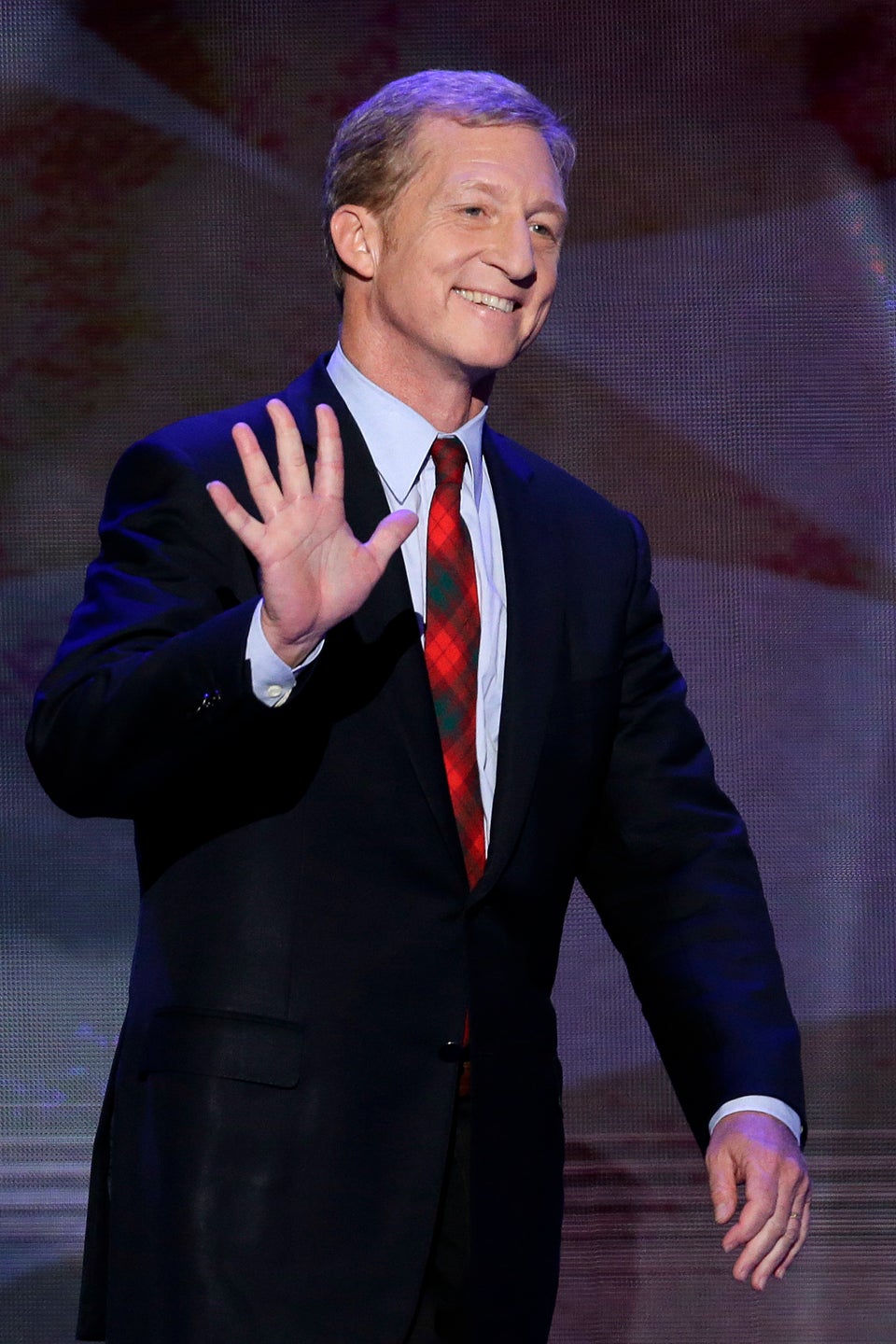 2014 Election: $500,000-Plus Super PAC Donors
Popular in the Community