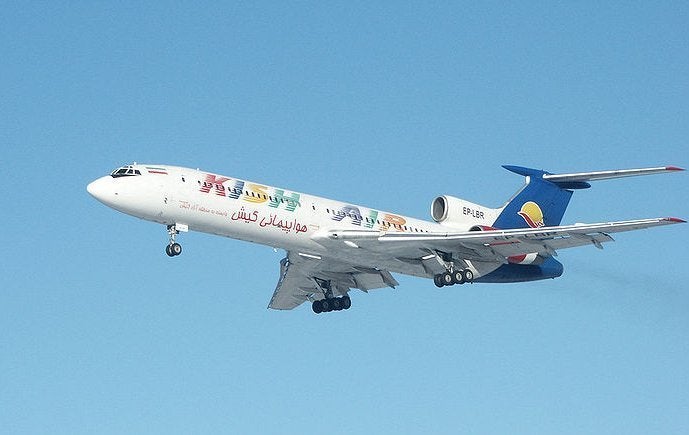 Airlines must use the term 'Persian Gulf' rather than 'Arabian Gulf' to describe the body of water separating Iran from the Arabian Peninsula, or face a ban from Iranian airspace, according to Iran's transport minister.
"The airlines of the southern Persian Gulf countries flying to Iran are warned to use the term Persian Gulf on their electronic display boards," Hamid Behbahani, told Iranian press. "Otherwise they will be banned from Iranian airspace for a month the first time and upon repetition their aircraft will be grounded in Iran and flight permits to Iran will be revoked."
A Greek flight attendant has been the first to feel Iran's wrath over the naming confusion. Iran's Press TV reports:
The steward working for Kish Air had reportedly threatened to arrest passengers who complained against the use of the forged term 'Arabian Gulf' on the plane's in-flight monitors instead of the internationally-recognized term 'Persian Gulf.'
The state-funded television channel reports that the steward had his residency permit canceled due to his "inappropriate and irresponsible behavior."
The correct naming of the key waterway has long been a divisive issue between Iran and its Arabic neighbors.
AP reports that just last month the Saudi-based Islamic Solidarity Sports Federation said it canceled the Islamic Solidarity Games due to the Iranian host's use of the 'Persian Gulf' term.
In 2004, Iran banned American National Geographic for using Arabian Gulf instead of the Persian Gulf, eventually leading National Geographic to revise its practice.
Calling all HuffPost superfans!
Sign up for membership to become a founding member and help shape HuffPost's next chapter