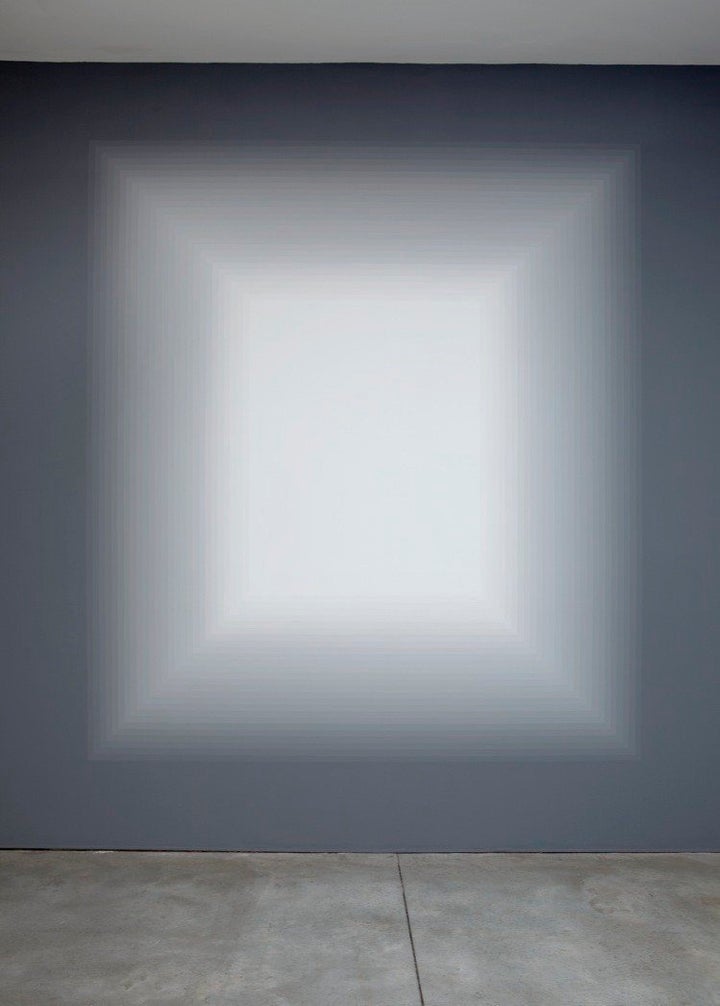 Iran Do Espirito Santo is a Brazilian artist whose visual puzzles are easy to perceive but impossible to decipher. His new exhibition "Switch" features forms so elegant they are almost painful. They are not quite minimalist nor surrealist, but somewhere in between, like a Japanese zen garden that may be a mirage.
For over a decade Espirito Santo has devoted himself to turning recognizable objects into pure, aesthetic forms. They are stripped of function and given instead an alien glow, seductive yet frightening. In his current exhibition he works with black mirrors, folded up like origami and resting in odd geometric shapes throughout the space. The mix of angles, shapes and light perfectly captures Espirito Santo's simple yet unsolvable mysteries.
His geometric gradients on the gallery walls create openings into an alternate world, showing how tricks of light and dark can change how we perceive space. These works recall Doug Wheeler and Robert Irwin. Another portion of the exhibition contains perfect, white marble sculptures he calls "Globes". Lined up and put on display, they are as alluring as a beautiful bakery window, although there is a coldness to the seemingly useless forms. "Switch" continues in Espirito Santo's tradition of combining the pure and the surreal to turn the gallery space into another world.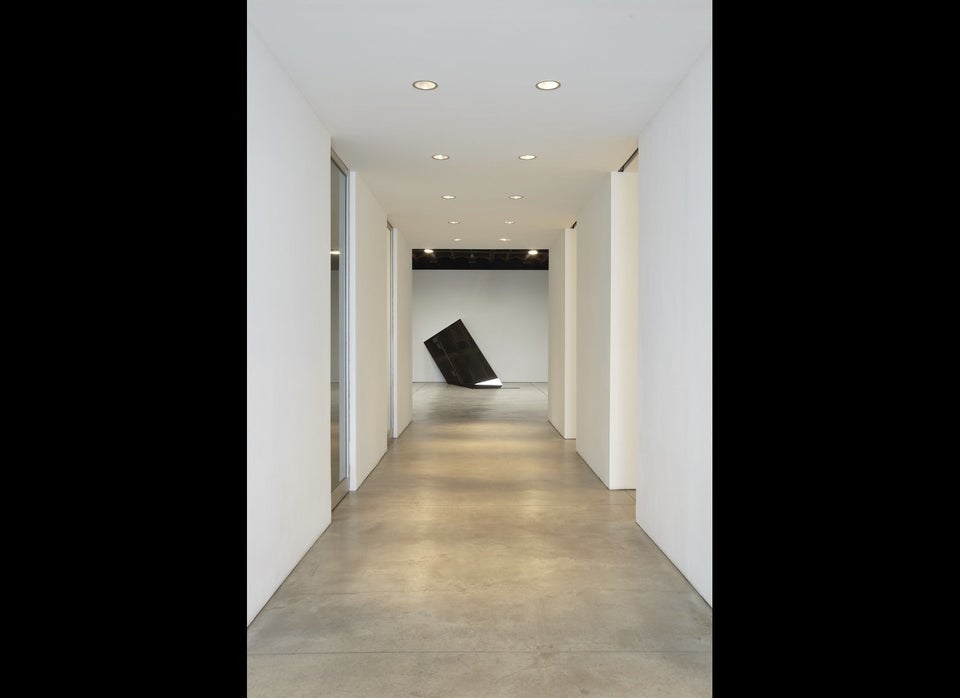 iran do espirito
Related
Popular in the Community