Hardliners in Iran are encouraging artistic works that express hate for the United States.
(Story continues below image.)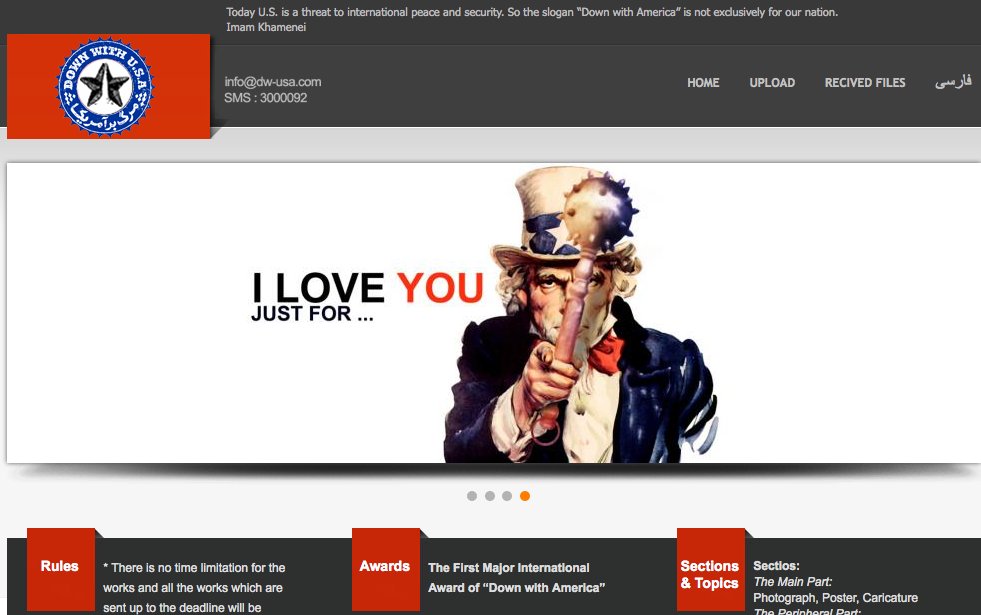 Detail from the Down With U.S.A. website describing the "Down With America" art contest, which pays $4,000 to the top entry.
Artists can convey their anti-U.S. sentiments in film, photo, poster or caricature, using proposed themes that include "the U.S. and Oppression" and "the U.S. and global Zionism," according to the English-language awards site. The contest is sponsored in part by Tasmin News agency.
The top prize is 100 million rials (about $4,000) and will be handed out during a "Down with U.S.A." conference in December, according to the awards site.
Popular in the Community