Iran's presidential election will be held on Friday May 19. In the run-up to the Iranian government presidential election, many people across the country are calling to boycott the elections. The activists of the network of the Iranian opposition movement, the National Council of Resistance of Iran and its group the Mujahedin-e Khalq (MEK), inside Iran have been engaged in an extensive campaign nationwide, calling on Iranians to boycott the elections.
Their activities involved hanging huge portraits of the Iranian opposition leader, Maryam Rajavi from overpasses or bridges in major freeways in Tehran and other cities, posting her pictures on walls in different streets and other public locations, such as in the bazaar or outside the paramilitary Bassji headquarters, or placing them on the windshields of cars, and distributing flyers and T-shirts with the MEK emblem and calling for government change.
According to NCRI activists and video clips from Iran, the pictures were accompanied by slogans such as "no to murderer Ebrahim Raisi, no to imposter Hassan Rouhani, Our vote: Regime overthrow", "My vote: Maryam Rajavi" "Down with the clerical regime, Down with Khamenei, Hail to Rajavi".
According to the activists, the nationwide activities were carried out in such cities as Tehran, Tabriz, Orumiyeh, Zanjan (northwest); Mashhad and Birjand (northeast); Karaj, Qazvin, Hemedan, Kermanshah, and Sanandaj (west); Isfahan, Qom, Arak, Broujen, Yasooj, Rafsanjan, and Yazd (central Iran); Babol and Sari (north), Shiraz, Bandar Abbas, Boushehr, Iranshahr, and Pasargad [where tomb of Cyrus the Great is located] (south).
The activities of these activists are very risky and requires a lot of courage to undertake. The Islamic Republic reacted to these activities.
The National Council of Resistance of Iran (NCRI) has shed light on Iran's Presidential elections in its book "Presidential Elections in Iran: Changing Faces, Status Que Politics".
Piytakht (Capital) Magazine in Iran wrote a response. The translation of the following writing says: "The blindhearted MEK waiting in the wings. Beware!. Posting Maryam Rajavi's poster under the Sattar Khan Bridge in Tehran today."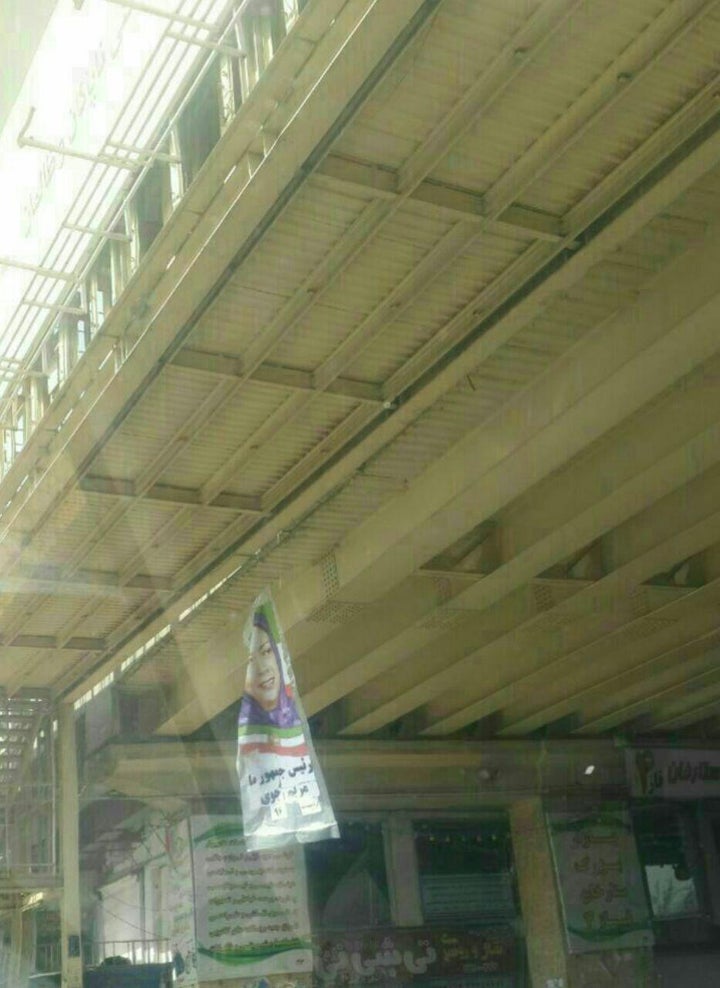 "Elections in this illegitimate regime are neither free nor fair. This sham is an attempt to put a 21st century veneer on a medieval regime, all of whose factions pursue the same policies vis-à-vis suppression at home, export of terror abroad, the nuclear weapons program, and pilfering of the Iranian nation's wealth." said Maryam Rajavi, the President-elect of the Paris-based National Council of Resistance of Iran.
She added "Why should the Iranian people jump from the frying pan into the fire? The people of Iran reject the turban, whether it is white or black. No solution exists within the ruling religious dictatorship. The velayat-e faqih regime must be overthrown in its entirety. Because of the Iranian people's burning desire for freedom and their readiness to fight on, the overthrow of the religious dictatorship is possible and within reach."
Finally, from my perspective, it is critical to point out that Iranian leaders fear the soft power of oppositional groups more than the military and hard power of foreign governments. That is why Iranian leaders and media outlets normally react forcefully and anxiously to activities by the opposition such as the recent critical move, where Senator John McCain (R-AZ), Chair of the Senate Armed Services Committee, recently met with Mrs. Maryam Rajavi, the President-elect of the National Council of Resistance of Iran (NCRI) in Tirana, Albania. Iran's oppositional groups can be a very powerful tool to counterbalance the Islamic Republic.
You can sign up for Dr. Rafizadeh's newsletter for the latest news and analyses on Here. You can order Dr. Rafizadeh's books on Here. You can contact him at Dr.rafizadeh@post.harvard.edu or follow him at @Dr_Rafizadeh.
Harvard-educated, Dr. Majid Rafizadeh is a world-renowned business advisor, a leading Iranian-American political scientist, president of the International American Council on the Middle East, and best-selling author. He serves on the advisory board of Harvard International Review.
Dr. Rafizadeh is frequently invited to brief governmental and non-governmental organizations as well as speak, as a featured speaker, at security, business, diplomatic, and social events. He has been recipient of several fellowships and scholarships including from Oxford University, Annenberg, University of California Santa Barbara, Fulbright program, to name few He is regularly quoted and invited to speak on national and international outlets including CNN, BBC World TV and Radio, ABC, Aljazeera English, Fox News, CTV, RT, CCTV America, Skynews, CTV, and France 24 International, to name a few. . He analyses have appeared on academic and non-academic publications including New York Times International, Los Angeles Times, CNN, Farred zakaria GPS, The Atlantic, Foreign Policy, The Nation, The National. Aljazeera, The Daily Beast, The Nation, Jerusalem Post, The Economic Times, USA Today Yale Journal of International Affairs, Georgetown Journal of International Affairs, and Harvard International Review. He is a board member of several significant and influential international and governmental institutions, and he is native speaker of couple of languages including Persian, English, and Arabic. He also speaks Dari, and can converse in French, Hebrew. More at Harvard. And You can learn more about Dr. Rafizadeh on HERE.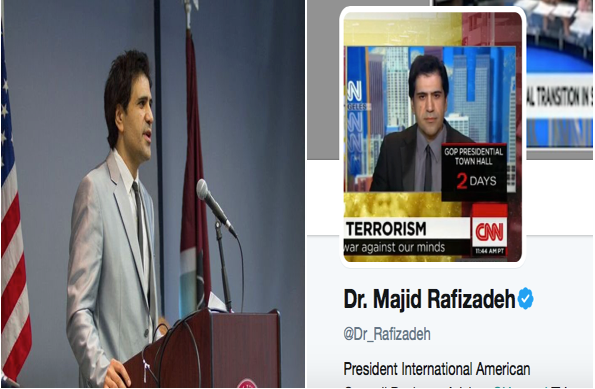 Related
Popular in the Community