Facebook announced Friday that it identified and removed a network of pages, groups and accounts with origins in Iran that were engaged in what it called "coordinated inauthentic activity."
Administrators behind the 82 pages, groups and accounts falsely represented themselves as U.S. or U.K. citizens and published politically charged content intended to sow discord and division.
Though the majority of the activity occurred in the past year, the earliest post dates to June 2016, Facebook's head of cybersecurity, Nathanial Gleicher, said Friday.
A total of 1.02 million accounts followed the 30 Facebook pages removed today. An additional 28,000 followed at least one of 16 Instagram accounts tied to Iran, and 25,000 Facebook accounts joined at least one of three Iran-linked groups there. The network also hosted seven events and purchased two ads on Facebook, spending less than $100 to promote them.
While the social media platform said there's no direct link between the activity and the Iranian government at this point, it couldn't rule out the possibility and said the investigation is ongoing.
Examples of the content provided by Facebook show a concerted effort to exploit racial and political division. President Donald Trump, special counsel Robert Mueller, former NFL player Colin Kaepernick, Kavanaugh and U.K. Prime Minister Theresa May all earned mentions: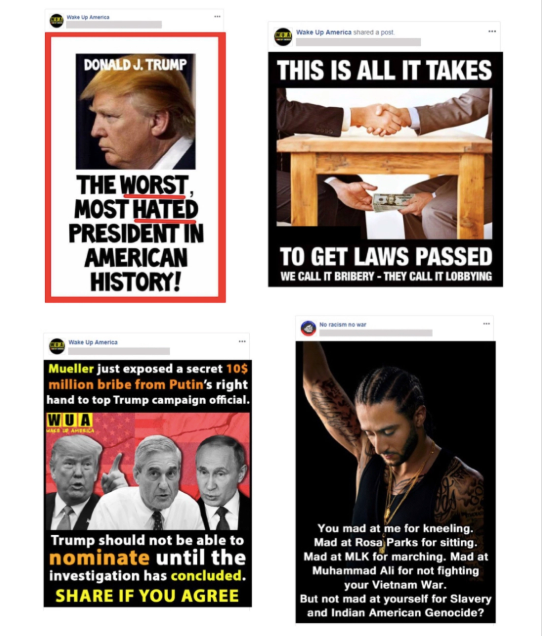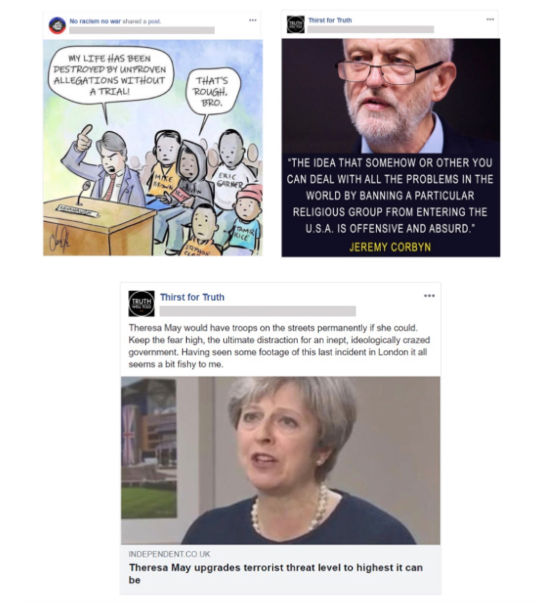 Gleicher said Facebook's action on Friday is at least loosely related to a similar takedown in late August that implicated Iran in 652 other pages, groups and accounts engaged in similar activity.
Facebook is under increasing pressure going into the U.S. midterm elections to scrub foreign misinformation efforts from the platform. The company has conceded it was caught off guard by highly divisive Russian campaigns during the 2016 presidential election cycle that reached more than 126 million Americans.
Popular in the Community