Four Iranian gay men are due to be executed for sodomy under their nation's Shari'a laws, Pink News is reporting.
The four men -- identified by the Human Rights Activist News Agency in Iran as Saadat Arefi, Vahid Akbari, Javid Akbari and Houshmand Akbari -- are set to be hanged after their guilty verdict was approved recently by high court judges.
"I am horrified and saddened to have heard the news about these four men," London-based Iranian human rights lawyer Mehri Jafari is quoted by Pink News and LGBTQ Nation as saying. "Not only with regards to the execution which is about to take place, but the fact that is beyond our control."
The news comes just two days ahead of the release of a new report on lesbian, gay, bisexual and transgender people in Iran, which will highlight the problems they face in their own country and when they flee into exile, according to Gay Star News.
"If I said I saw myself as being part of this society, I'd be telling the biggest lie of my life," one contributor is quoted in the report as saying. "That's because of my homosexuality and the Iranian people's mentality about homosexuality. I usually refer to Iran as 'your country' instead of 'my country' or 'our country.'"
The contributor, identified only as a 26-year-old gay man from Bandar Anzali, a harbor city on the Caspian sea, added, "Words can't describe how important the Internet is for me...Because I live in a really small city, where the homosexual community is very secretive. The only way for me is the Internet."
In April, The Guardian reported that Ayatollah Abdollah Javadi-Amoli, an influential cleric and an Islamic scholar based in Iran's holy city of Qom, referred to homosexuals as inferior to dogs and pigs in a speech.
"If a society commits a new sin, it will face a new punishment," Javadi-Amoli said, according to The Guardian's translation of a report by the Iranian news website Khabaronline. "Problems like AIDS did not exist before."
Check out nations with more progressive views on same-sex marriage and gay rights below: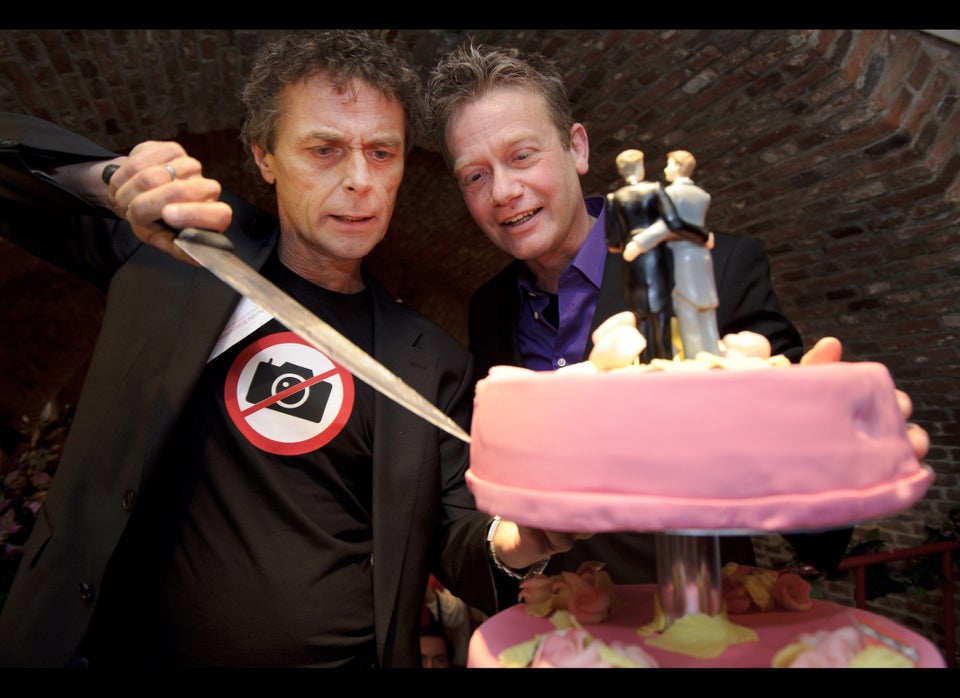 Gay Marriage Around The World
Popular in the Community