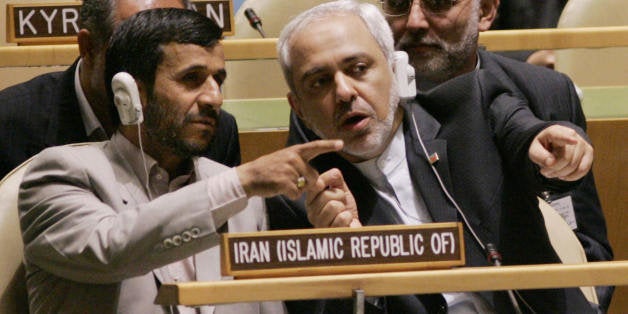 Since the election of Hassan Rouhani back in June, Iran's leadership has tried to signal to the world that the country has entered a new era in foreign relations.
On Thursday, that effort reached previously unthinkable heights, when both Iran's new president and its foreign minister, Mohammad Javad Zarif, tweeted Rosh Hashanah wishes to their followers.
The outreach effort came as a shock to many who recalled the notorious anti-semitism of former president Mahmoud Ahmadinejad. As such, the Twitterverse reacted incredulously, with many wondering if this was, in fact, a demonstration of Iran's new outlook.
One such user was Christine Pelosi, daughter of U.S. House Minority Leader Nancy Pelosi, who asked Zarif point-blank how he reconciled the apparent welcoming of the Jewish population by the current Iranian leadership with the bombastic rhetoric of the past. Zarif responded by noting that Iran had never officially denied the occurrence of the Holocaust, and that Ahmadinejad was no longer in power.
Interestingly, Zarif soon deleted his previous tweet and replaced it with the one below, which features carefully amended language:
It would appear that while the foreign minister is asserting that Iran officially acknowledges that the Holocaust did, indeed, happen, he is also careful not to state outright that Ahmadinejad denied it in the first place. Considering that Rouhani has previously denounced his predecessor's anti-Israel comments as "hate speech," we're willing to take this as a positive sign for a potentially new Iranian course.
Before You Go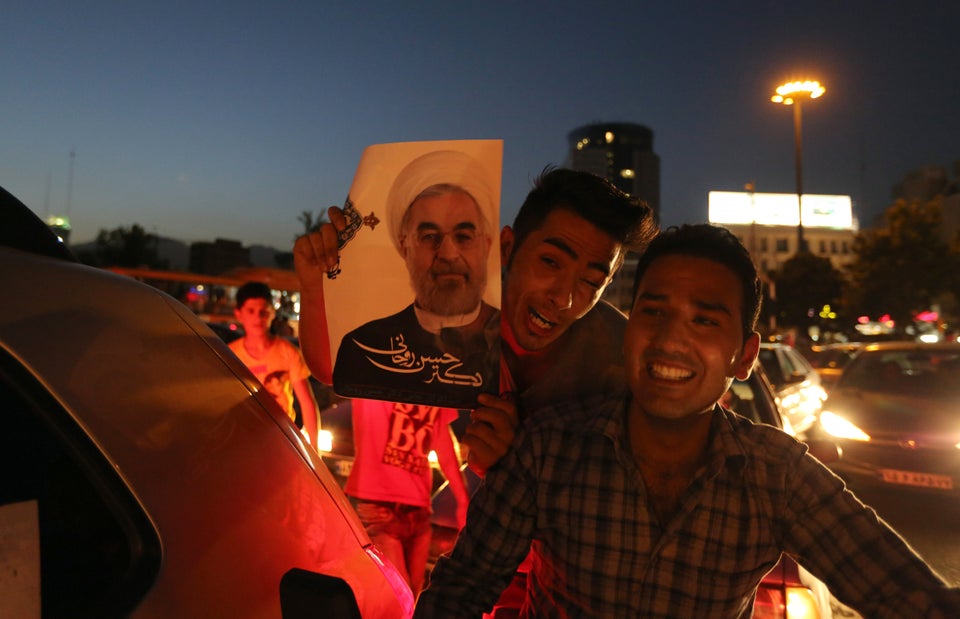 Iranians Celebrate New President
Popular in the Community