Since January 2016, Iran has executed at least 230 people, that is at least one person a day on average. The number of executions has recently increased and Iran ranks first in the world, followed by China, when it comes to executions per capita. Iran executed approximately 1000 people in 2015.
According to Sarah Leah Whitson, Middle East and North Africa director at Human Rights Watch. "In 2016, Iran is yet again the regional leader in executions - at least 230 - while it continues to be a laggard in implementing illusory penal code reforms meant to bridge the gap with international standards."
Among these executions is the largest mass execution of its kinds in years, of a religious minority in which at least 20 Sunni inmates were mass executed. Human Rights Watch denounced the mass execution and called it "shameful low point in its human rights record"
In addition, among the latest and prominent executions in the months of August and July are the executions of the nuclear scientist Shahram Amiri and a gay adolescents Hassan Afshar, 19, was hanged after he was charged and convicted "forced male-to-male anal intercourse" ('lavat-e be onf'). Afshar was 17-year-old high school student when he was arrested. The alarming and increasing number of executions in Iran highlight the fact that human rights standards have not improved under the presidency of Hassan Rouhani. Instead the situation has been worsening under the so-called moderate Iranian government, and particularly after the nuclear agreement was reached. If the West and human rights organizations defend liberty and social justice and if they want to be on the right side of the history, they should take serious steps in pressuring Iran to respect human rights through various means.
Dr. Majid Rafizadeh is an American political scientist, business advisor, best-selling author, and the president of the International American Council on the Middle East. Harvard-educated, Rafizadeh serves on the advisory board of Harvard International Review. An American citizen, he is originally from Iran and Syria, lived most of his life in Iran and Syria till recently. He is a board member of several significant and influential international and governmental institutions, and he is native speaker of couple of languages including Arabic and Persian. He also speaks English and Dari, and can converse in French, Hebrew.
You can sign up for Dr. Rafizadeh's newsletter for the latest news and analyses on HERE. You can also order his books on HERE.
You can learn more about Dr. Rafizadeh on HERE.
You can contact him at Dr.rafizadeh@post.harvard.edu or follow him at @Dr_Rafizadeh.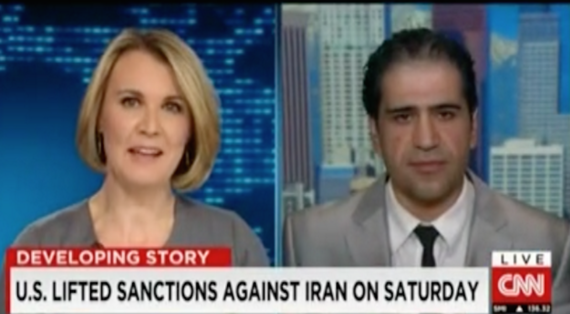 Related
Popular in the Community