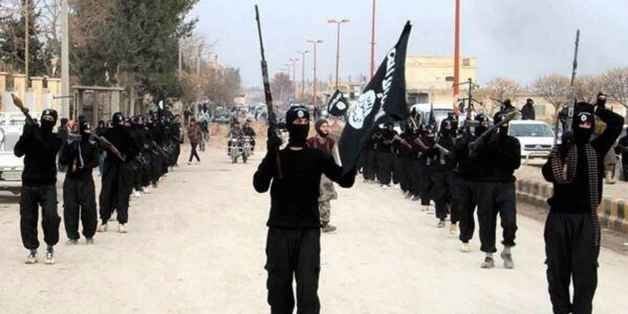 The coming year is vital for Iran, specifically regarding the economy, due to the nuclear deal. The "Implementation Day" of the Joint Comprehensive Plan of Action (JCPOA), which is in early 2016, will give Iran tremendous sanctions relief. After Implementation Day, Iran's global legitimacy will rise, and foreign businesses will be permitted to operate in the country.
Iran will reenter the international community, affecting global markets, particularly oil and gas. Tehran plans to increase its oil sales to 1 million barrels per day, and the 2016 budget is based on $35 - $40 per barrel.
Economic opportunities
More fundamentally, under the terms of the nuclear deal, the United States will lift its laws punishing third parties for doing business with Iran. European investors and businesses have a close eye on Iran in 2016, attempting to profit from a country with the second-largest population in the Middle East, and the world's second- and fourth-largest gas and oil reserves respectively.
In order not to fall behind European companies, U.S. firms will either push the State Department to grant them licenses to operate in Iran, or they will utilize subsidiaries to trade indirectly. For example, Apple products are already present in Iran.
As the country comes out of economic sanctions, Tehran will attempt to attract foreign businesses and investors in full force. However, Supreme Leader Ali Khamenei and Iran's Revolutionary Guard Corps (IRGC) will likely prevent the country from reentering the global economy at full speed, as they fear globalization, the influence of Western culture, and the loss of their economic monopoly.
Iran and the U.S.
Iranian-American diplomacy will continue and likely increase. However, this will be anchored in tactical and economic cooperation due to their convergence of interests in Iraq and Syria. One should not expect complete rapprochement, primarily due to their constituents and their stance on Israel.
Washington is likely to lift sanctions on Implementation Day. Secretary of State John Kerry said this week: "As we get closer to Implementation Day, the next major milestone in the JCPOA, I am pleased to report that we have seen important indications of significant progress towards Iran completing its key nuclear commitments under the deal."
While there is some truth to the idea that U.S. companies will be the largest losers of the nuclear deal while European firms rush to benefit, the State Department will likely begin granting more licenses to U.S. corporations to operate in Iran.
Some American corporations, such as Boeing and Airbus, and some academic institutions will likely get permission to conduct business or interact with Tehran. More than 190 waivers have already been granted.
Although there appears to be a more prosperous image of Iran's economy in 2016, corruption, inefficient banking systems, and lack of protection for worker's rights will continue to hinder the country's full potential.
Expenditure
The real question is whether Tehran will spend the additional income on revitalizing the economy or on upgrading its military. Considering Iran's efforts to keep the Syrian regime in power, maintain its influence in Iraq and support Houthi rebels in Yemen, IRGC senior officials will try to convince Khamenei and parliament to allocate a large share of the incoming funds to the military.
In order to assure his reelection, President Hassan Rouhani will try to make his case for spending part of the budget on creating jobs. However, due to economic mismanagement and corruption at the state level, unemployment and inflation will remain high, and Iranians are unlikely to see the fruits of lifting sanctions immediately.
Militarily, Tehran will become more involved in the region. The rise of ISIS and other groups in Syria and Iraq will lead Tehran to make more use of its Quds force in order to preserve its interests.
Since Iran is hemorrhaging billions of dollars to keep the Syrian regime in power, Tehran might abandon President Bashar al-Assad as part of a transitional government. However, Tehran will not desert Syrian state apparatuses.
Domestically, reforms will be strictly controlled by the hardliners, and any opposition will be crushed. Human rights and social justice are unlikely to be promoted as hardliners will continue their grip on the judicial system.
Dr. Majid Rafizadeh, an American scholar and political scientist, is the president of the International American Council on the Middle East. Harvard-educated, Rafizadeh serves on the advisory board of Harvard International Review. He is originally from Iran and Syria. You can contact him at Dr.rafizadeh@post.harvard.edu or follow him at @majidrafizadeh

This post first appeared on Al Arabiya.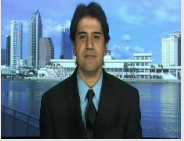 Support HuffPost
The Stakes Have Never Been Higher
Popular in the Community