By ending America's participation in the deal, Trump fulfills a major campaign promise. But the decision could set the stage for an international political crisis and uncertainty over the future of Iran's nuclear program.
Here's what you need to know about the agreement:
The Deal
Also known as the Joint Comprehensive Plan of Action, the deal is the result of a decade of international negotiations to curb Tehran's nuclear ambitions.
Although Iran is banned from possessing nuclear weapons as a state party of the Nuclear Non-Proliferation Treaty, it failed to disclose the existence of its uranium-enrichment program for 18 years, causing alarm when its clandestine program was revealed in 2003.
Negotiators from Iran and six other world powers, including the United Nations Security Council's five permanent members and Germany, reached the historic agreement on July 14, 2015. It placed strict limits on Tehran's nuclear program that were set to last for more than a decade.
The United Nations Security Council endorsed the deal on July 20, 2015, officially agreeing to "terminate" U.N. sanctions on Iran.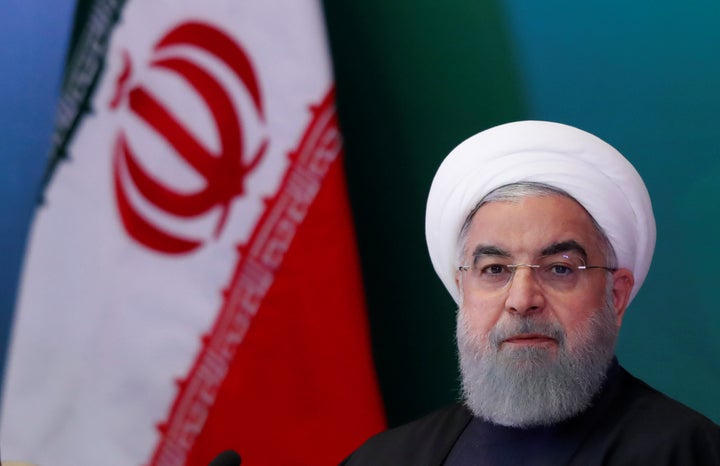 The JCPOA was a "once in a lifetime opportunity," then-President Barack Obama said at the time it was agreed. "This is our best bet by far to make sure Iran doesn't get a nuclear weapon," Obama added. Tehran had always maintained that its nuclear development was only intended for energy and other peaceful purposes, but fears the Islamic Republic was working on developing a nuclear bomb had been rising in the West.
Critics of the agreement, including Israeli Prime Minister Benjamin Netanyahu, argued that the deal at its core was not tough enough on Iran.
"Not a single nuclear facility is shut down, including the underground facilities that [Iran builds] illicitly," Netanyahu said in 2015. "Thousands of centrifuges will keep spinning, enriching uranium. That's a very bad deal."
Trump has echoed these concerns, repeatedly calling it "the worst deal ever."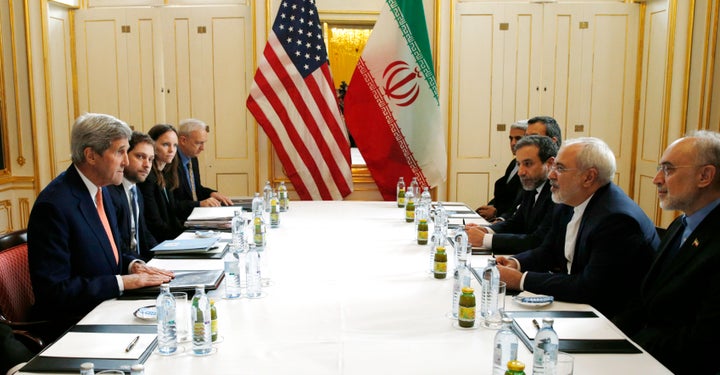 What It Does
At its most basic level, the deal meant Iran agreed to put heavy restrictions on its nuclear program in exchange for world powers lifting economic sanctions that target the country. The deal lasts until 2030, with some restrictions expiring before then and other inspection measures extending years beyond that date.
Prior to the agreement, international sanctions and trade embargoes had cost the Iranian economy tens of billions of dollars.
Iran stood to benefit from a potential increase in foreign investment and access to the Swift international banking system. In return, the rest of the parties to the agreement believed they had security that Iran was always at least a year away from being able to build a nuclear weapon during the time that the deal was enforced.
Under the terms of the deal, Iran agreed to remove or reduce many of the components needed to create nuclear weapons. The country accepted a 98 percent reduction of its uranium stockpile, the removal of a reactor core used to make plutonium at the Arak heavy water plant and the reduction of thousands of centrifuges needed to enrich uranium. Iran also agreed to limit its research and development work, as well as several other restrictions.
The deal contained strict rules on monitoring and inspection of Iran's nuclear sites. The International Atomic Energy Agency was required to extensively monitor Iran's nuclear facilities, and IAEA workers had access to a live video stream of areas including Iranian uranium enrichment plants. Inspectors also have wide-ranging access to sites within the country that they deem necessary to investigate. While conducting this monitoring and inspection regime, the IAEA confirmed nine times that Iran was in compliance with the JCPOA.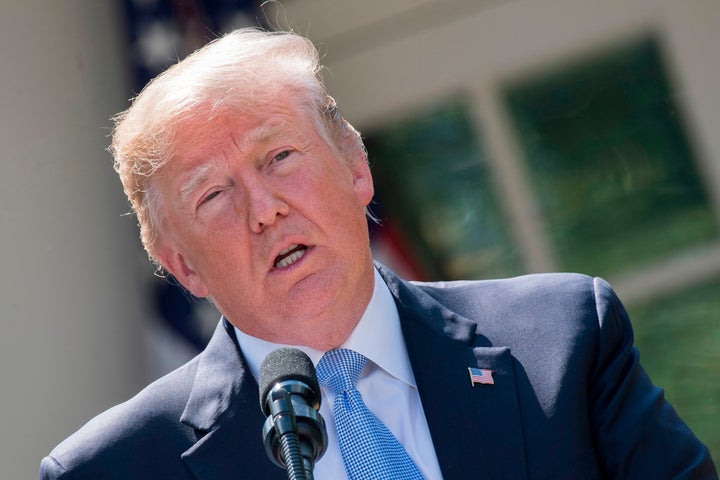 The Consequences Of Scrapping The Deal
In the immediate aftermath of Trump's announcement, European and Iranian officials condemned the U.S. decision and vowed to pursue separate negotiations to continue the nuclear deal. United Nations Secretary-General Antonio Guterres called on signatories to the deal to maintain their commitments despite the U.S. violation.
But if the Iran nuclear deal eventually falls apart as a result of Trump's decision to pull out of the agreement, there are several potential outcomes. The U.S. and other world powers could attempt to negotiate a new deal with Iran on terms that Trump finds more favorable. French President Emmanuel Macron has floated the prospect of a new deal that would entail renegotiating certain aspects of the current agreement.
But Iran has rejected the prospect of a new deal, and experts say that Iran will have little incentive to enter into a future agreement if the JCPOA is ignored. Europe could also try to find a way to preserve elements of the deal and work around U.S. sanctions, something which Iran has signaled it is open to, but analysts say that is diplomatically risky and technically difficult. In this scenario, the European Union would take legal measures to shield European companies that do business with Iran from incurring U.S. sanctions.
If there is no way to work around the deal, renewed economic sanctions on Iran would dry up foreign investment from the country.
Iran could choose to once again begin developing its nuclear capabilities. Iranian President Hassan Rouhani is already under pressure from hardliners who have tried to undermine the deal, and he said following Trump's speech that Iran could begin enriching uranium again if talks fail.
If Iran restarts its nuclear program, it would put the country back on the path to conflict with the U.S., Israel and possibly other Western powers.
This article was updated following Trump's announcement that the U.S. will withdraw from the Iran nuclear deal.
Popular in the Community