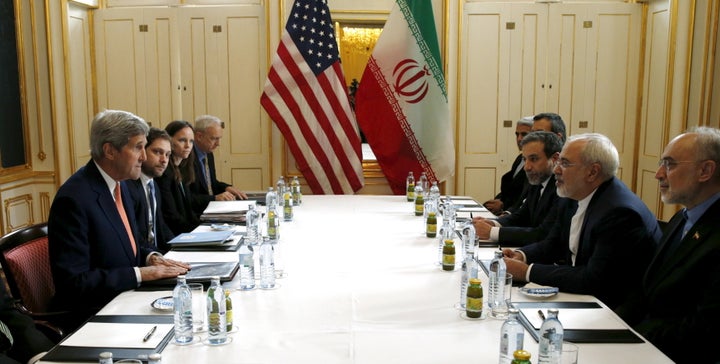 DUBAI, Jan 15 (Reuters) - Iran will not renegotiate its nuclear agreement with world powers, even if it faces new U.S. sanctions after Donald Trump becomes president, Deputy Foreign Minister Abbas Araqchi said on Sunday.
Trump, who will take office on Friday, has threatened to either scrap the agreement, which curbs Iran's nuclear program and lifts sanctions against it, or seek a better deal.
"There will be no renegotiation and the (agreement) will not be reopened," said Araqchi, Iran's top nuclear negotiator at the talks that led to the agreement in 2015, quoted by the state news agency IRNA.
"We and many analysts believe that the (agreement) is consolidated. The new U.S. administration will not be able to abandon it," Araqchi told a news conference in Tehran, held a year after the deal took effect.
"Nuclear talks with America are over and we have nothing else to discuss," he added.
"It's quite likely that the U.S. Congress or the next administration will act against Iran and imposes new sanctions."
Under Iran's agreement with the United States, France, Germany, Britain, Russia and China, most U.N. sanctions were lifted a year ago. But Iran is still subject to an U.N. arms embargo and other restrictions, which are not technically part of the nuclear agreement.
Related
Popular in the Community