 VIENNA, June 8 (Reuters) - Iran and the United Nations nuclear watchdog began a new round of talks on Friday in an attempt to seal a deal to resume a long-stalled probe into suspected atomic weapon research in the Islamic state.
The United States, European powers and Israel want to curb Iranian atomic activities they suspect are intended to produce bombs. Tehran says the aims of its nuclear programme are purely civilian.
World powers will be watching the IAEA-Iran meeting in Vienna closely to judge whether Tehran is ready to make concessions before its broader talks with them later this month in Moscow on their decade-old nuclear dispute.
The International Atomic Energy Agency will press Iran for an agreement that would give its inspectors immediate access to the Parchin military complex, where it believes explosives tests relevant for the development of nuclear bombs have taken place.
Iran has said it will work with the U.N. agency to prove that such allegations are "forged and fabricated".
Iranian envoy Ali Asghar Soltanieh smiled but declined to comment to reporters as he entered the IAEA's headquarters in the Austrian capital for his meeting with senior agency officials.
Both Iran and the IAEA say significant progress has been made on the so-called "structured approach" document that would set the overall terms for the IAEA's investigation.
But differences remain on how the IAEA should conduct its probe, and the United States said this week it doubted whether Iran would give the U.N. agency the kind of access to sites, documents and officials it needs.
"I'm not optimistic," Robert Wood, the acting U.S. envoy to the IAEA, told reporters on the sidelines of a meeting of the U.N. agency's governing board. "I certainly hope that an agreement will be reached but I'm not certain Iran is ready."
Mark Hibbs, a nuclear proliferation expert of the Carnegie Endowment for International Peace, said he "strongly doubted" there would be a final agreement on Friday.
"There are a number of issues that have not been resolved," he said.
Western scepticism was reinforced by defiant remarks by Soltanieh, who accused the U.N. body on Wednesday of acting like a Western-manipulated spy service and said Iran's military activities were none of its business.
The Iranian envoy said Iran would "not permit our national security to be jeopardised", suggesting it might limit the scope of the U.N. inspectors' investigation.
A European diplomat said Soltanieh's remarks signalled Iran would be in no mood to compromise in Friday's Vienna talks.
Western officials, who suspect Iran is dragging out the two sets of talks to buy time for its nuclear programme, say the value of any deal will depend on how it is implemented.

The European Union said the IAEA should be free to conduct its probe in an open way and not be forced to close areas of inquiry prematurely, suggesting this may still be a bone of contention.
"The Agency must be able to revisit areas as their work progresses and as new information becomes available," the 27-nation EU said in a statement to the IAEA's 35-nation board.
The IAEA's immediate priority is gaining access to the Parchin military complex southeast of Tehran, where it believes Iran built a steel vessel in 2000 for high explosives tests and may now be cleaning the site of any incriminating evidence.
Iran says Parchin is a conventional military facility and has dismissed such suggestions as "ridiculous."
Diplomats and analysts say Iran may offer the IAEA increased cooperation as a bargaining chip in its negotiations with world powers, which resumed in April after a 15-month hiatus and are to continue in the Russian capital on June 18-19.
Those talks are aimed at defusing tension over Iran's nuclear programme that has led to increasingly tough Western sanctions on Iran, including an EU oil embargo from July 1, and created fears of a war in the region.
Full transparency and cooperation with the IAEA is one of the elements the world powers - the United States, Russia, France, Britain, China and Germany - are seeking from Iran.
But they also want Iran to halt its higher-grade uranium enrichment, which Tehran says it needs for a research reactor but which also takes it closer to potential bomb material.
For its part, Iran wants sanctions relief and international recognition of what it says is its right to refine uranium.
"Parchin access is not among the key concessions that the six powers are seeking from Iran in Moscow," said nuclear proliferation expert Mark Fitzpatrick of the International Institute for Strategic Studies, a think-tank in London.
"They are focused on confidence-building measures that would limit Iran's ability to make a sprint for a nuclear weapon." (Editing by Andrew Heavens)

Related
Before You Go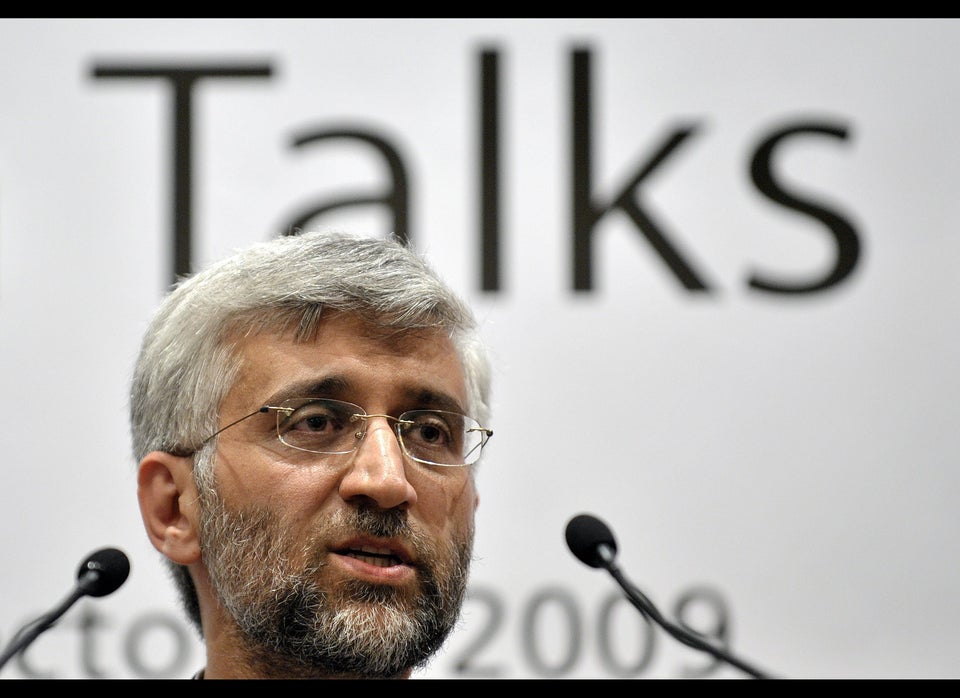 Iran's Nuclear Program
Popular in the Community