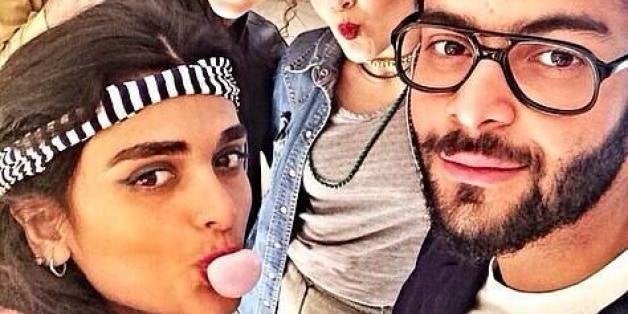 Political satirist and radio host Kambiz Hosseini, who initially brought attention to their plight, tweeted on May 21 that all of them had been released except for the director, as of this morning. A tweet from President Hassan Rouhani has led to speculation that he had a hand in their release.
Fashion photographer and "Happy" participant Reihane Taravati thanked Pharrell and all who had supported her in an Instagram post:
Siavash Taravati, Reihane's brother, told IranWire that "although the group's release documents had been signed and the group had received official warnings, they were likely to be summoned to the court again." He added that police were still going through personal items including mobile phones, computers, and cameras that had been confiscated from their homes at the time of the arrest.
Tehran police chief Hossein Sajedinia explained on state TV that they were detained for the crime of appearing in "a vulgar clip which hurt public chastity." The group was forced to publicly express their remorse for the video.
Rouhani's tweet brings attention to the disconnect between Iran's presidency and police forces, which are overseen by the judiciary branch controlled by Iran's unelected Supreme Leader, Ayatollah Ali Khameini.
New York Times Tehran bureau chief Thomas Erdbrink commented on Twitter, "According to Iran's constitution judiciary is separate power, often at odds with government polices, 'Happy' arrests again illustrate that."
Calling all HuffPost superfans!
Sign up for membership to become a founding member and help shape HuffPost's next chapter