Iran has sent planes full of food to Qatar and will continue to send more each day as the blockaded nation weathers its diplomatic crisis, Iranian officials said this weekend.
"After Qatar was sanctioned by Egypt, Saudi Arabia, the UAE and Bahrain, Iran Air has transferred foodstuff and vegetables to Qatar on four flights so far," Shahrokh Noushabadi, the head of Iran's national airline, told Fars News Agency on Saturday.
Tehran says it will send another 100 tons of fruit and vegetables every day to Qatar, which relies on imports from neighboring countries for much of its food supplies and is facing shortages after its powerful neighboring countries cut off economic and diplomatic ties.
Iran's deputy head of the Ports and Maritime Organization said Sunday that its ports are prepared to ship goods to Qatar.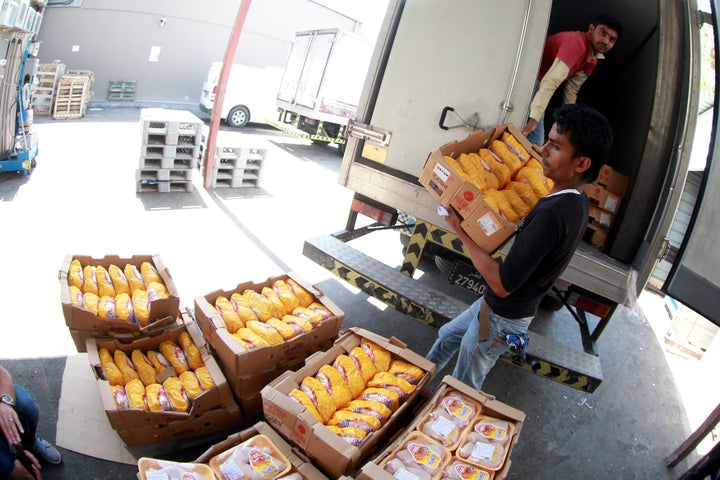 The closure of the borders constitute a full-blown crisis to the small nation, with citizens flocking to stores and scrambling to stock up on food as the economy hangs in limbo. Previously, Qatar had been importing around 80 percent of its food from its bigger neighbors, Reuters estimated.
Those neighboring countries cut ties last week, accusing the Qatari royals of supporting Islamist militants and Iran.
The long-simmering dispute took on new proportions after Qatar's ruling emir, Tamim bin Hamad Al Thani, was quoted in the country's state news agency praising Israel and Iran, two of Saudi Arabia's biggest adversaries. While Qatar blamed the story on hackers, it was only the latest in years of strain.
Tensions spiked when the emir defied Saudi Arabia and called to congratulate Iranian President Hassan Rouhani upon being reelected. The Gulf dispute has been further complicated by the Trump administration's confusing stance on the crisis in Qatar.
The U.S. has long criticized Qatar, saying the country is lax on preventing private citizens from fundraising for militant groups, but its response to the crisis has been shaky. While President Donald Trump first praised the blockade in a series of tweets last Tuesday ― despite Qatar being home to the largest U.S. military base in the region ― he called regional leaders Wednesday telling them he wants to be a mediator.
Secretary of State Rex Tillerson and several other officials have also attempted to convince Qatar's neighbors to restore relations.
Meanwhile, Yousef Al Otaiba, the UAE ambassador to the U.S. and chief driver of the campaign against Qatar, has laid low, several of his emails leaked to and verified by HuffPost reveal he likely expected that the U.S. would back him on the Qatar sanctions.
Related
Before You Go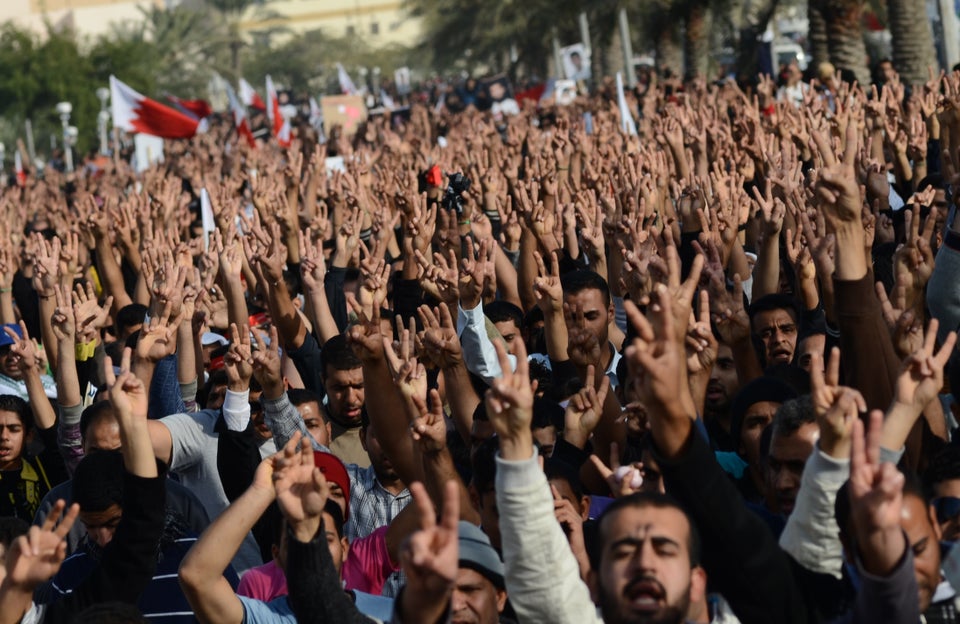 Remembering The Arab Spring
Popular in the Community