WASHINGTON -- Sens. Bob Menendez (D-N.J.) and Mark Kirk (R-Ill.) are threatening to push the United States toward war with Iran, circulating and planning to introduce a sanctions bill despite warnings that it could derail nuclear negotiations at a delicate moment.
International observers and both parties to the negotiations have repeatedly pleaded with Congress to allow the talks to unfold -- warnings that Kirk and Menendez, the chair of the Foreign Relations Committee, appear intent on ignoring. Sen. Charles Schumer (D-N.Y.) is also part of the effort, though much of the final decision rests with Menendez.
"The White House doesn't want a bill, that's true. Menendez and Kirk are working on it and trying to build the list of cosponsors. Likely to be introduced soon," said a Senate Democratic aide involved in the effort.
Defenders of the Menendez move say it is intended to strengthen the White House hand and that if Senate Democrats don't introduce a bill, Republican hard-liners will push a much more extreme bill with an even greater likelihood of blowing up the talks. "The goal isn't to disrupt things, it's to make Iran even more willing to make serious concessions by making them aware of what will happen if they don't," said the aide.
But the argument that the move is aimed to benefit the White House is undermined by the White House's own vehement opposition to it. It is further undercut by the lead supporter of the Menendez bill, the American Israel Public Affairs Committee (AIPAC), which has pushed hard to derail the talks and encouraged Congress to undermine the president's effort. Schumer and Menendez are close allies of AIPAC.
"We have consistently and strongly opposed any new sanctions legislation during the negotiation. It is not necessary for Congress to pass this bill, because we are enforcing existing sanctions and can move to sanctions if negotiations don't succeed or if Iran cheats," a senior administration official told HuffPost. "This bill does not provide the president with the flexibility necessary to negotiate an agreement. The fact is, passing new sanctions now would split the international community, embolden Iranian hard-liners, and likely derail any prospect of a diplomatic resolution. Members of Congress pressing for this bill are effectively choosing to close the door on diplomacy, making it far more likely that we'll be left only with a military option."
A bill from Senate Republicans would carry less international weight, because it would be seen as an expression of domestic politics. But a bill from senators in the president's own party is more of a threat to the talks and to the international consensus. In November, negotiators from several Western nations reached a preliminary deal with Iran to temporarily halt all provocative activity -- for Iran, the development of its nuclear program and for the West, a reduction in its harsh economic sanctions -- while a permanent deal is worked out.
Both parties hailed the agreement as a significant gesture of faith, hoping dialogue in the coming months might prevent all-out nuclear war. The deal was to last six months.
A Foreign Relations Committee aide said that work is ongoing, and that the new bill shouldn't blow up the talks. "We're closing in, but it's not closed," he said. "The concept is for no new sanctions, nothing comes into effect now, all the sanctions relief Iran received in Geneva, they keep. All this does is focus on down the road, six-plus months with flexibility -- should a deal fall apart, should Iran violate, here is what a future sanctions effort looks like. Prospective sanctions so everyone knows what could appear at the end of the tunnel."
Numerous Iran experts have decried the Senate's attempts to impose new sanctions as a possible death blow to the first detente between the U.S. and Iran over its nuclear program.
"This would be a direct violation of the Geneva deal which would cause the collapse of the talks not due to Iranian sabotage, but American foul play," said Trita Parsi, the president of the National Iranian American Council, which advocates better relations between Iran and the West. "America would be at fault in the eyes of the world, which then would help Iran significantly weaken the international sanctions regime - without Iran giving any nuclear concessions."
On Wednesday, the NIAC released a new report examining the roots of Iranian President Hassan Rouhani's recent outreach to the west -- and its fragility:
After eight years of a hardline narrative in Iran based on confrontation and resistance, Rouhani's team is now leading Tehran with a different narrative that preaches constructive interaction with the world and backs it up with concrete actions like the interim nuclear deal it struck in Geneva. But the pendulum can easily shift again. Hardliners are waiting for Rouhani to fail so they can return to the forefront of Iranian politics. Choices that the West makes today will help define Iran's internal and external outlook going forward.
Earlier this month, Iranian negotiators walked away from discussions after the U.S. announced it would be blacklisting new companies and individuals as a result of their business dealings with Iran. They later returned.
That brief interruption followed the enforcement of existing sanctions. Iranian leaders have pledged that a new round of rules would cause the Iranians to step back even further.
In an interview with Time magazine in early December, Iranian Foreign Minister Javad Zarif said that if the U.S. Congress passed a new round of sanctions, even if they came with delayed enforcement, "The entire deal is dead."
"We do not like to negotiate under duress," Zarif went on. "And if Congress adopts sanctions, it shows lack of seriousness and lack of a desire to achieve a resolution on the part of the United States. I know the domestic complications and various issues inside the United States, but for me that is no justification."
Joshua Hersh reported from Istanbul.
Before You Go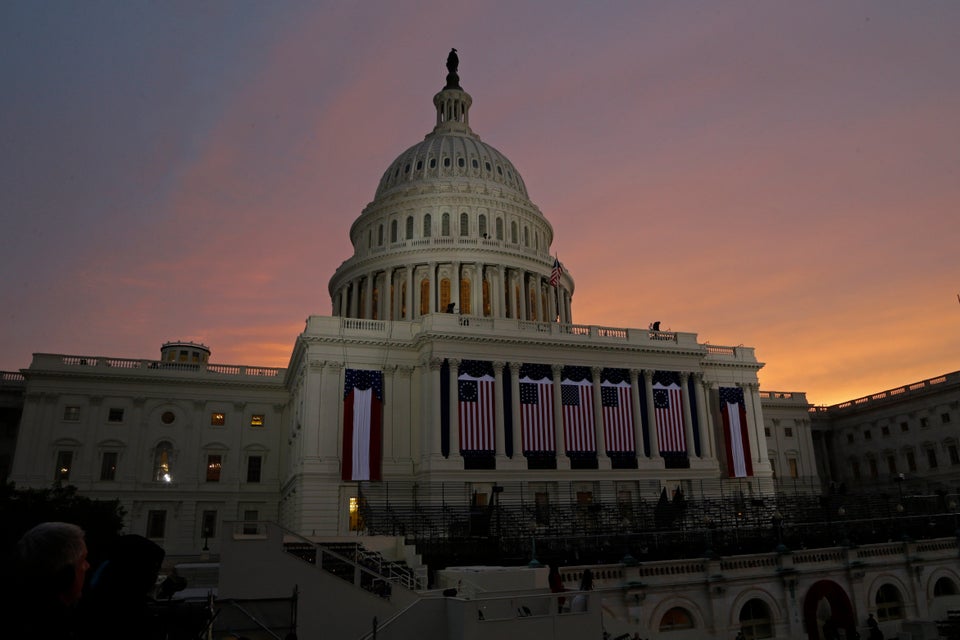 U.S. Capitol Photos
Popular in the Community