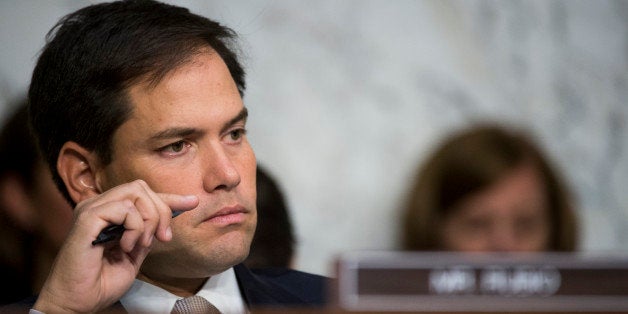 BEIRUT -- Negotiations between Iran and several western nations may have made progress last week, but hawks and skeptics, in Congress and abroad, have no plans to let up the pressure for sanctions anytime soon.
The sanctions strategy may pick up steam this week, as lawmakers return their attention to issues beyond the American budget impasse. Many think the intransigence could pose a significant obstacle to the Obama administration's hopes for a second round of peace talks next month.
On Sunday, Benjamin Netanyahu, Israel's prime minister and the chief naysayer on the prospect that negotiations can lead to a beneficial settlement, took to an American television station to press his case.
"I think the pressure has to be maintained on Iran, even increased on Iran, until it actually stops the nuclear program, that is, dismantles it," Netanyahu said on NBC's "Meet the Press," before accusing Iran of deception in the talks. "They're trying to give a partial deal that they know could end up dissolving the sanctions regime and would keep them with the nuclear weapons capabilities."
It was, some close observers noted, a step back from the near-apocalyptic rhetoric that Netanyahu has offered in recent days -- including a speech last week at the Israeli parliament in which he all but threatened to take preemptive military action against Iran's nuclear program even in the midst of international dialogue.
The bigger challenge to President Barack Obama's plan to gradually reduce the pain on Iran as it makes its own concessions, however, may be domestic. Interest groups and hawkish members of Congress have vowed to press ahead with even tighter sanctions.
Talks between Iran and six world powers ended on an optimistic note last week, with the promise for a second round of discussions in November. But even as negotiations progressed, lawmakers in Washington were launching a concerted effort to push for even stronger sanctions.
The charge, led by Sen. Marco Rubio (R-Fla.) and Rep. Ileana Ros-Lehtinen (R-Fla.), included a new resolution, introduced on Wednesday, that would seek to add to the economic pressure on Iran.
That plan was supported by a number of other lawmakers, including Sens. Mark Kirk (R-Ill.), Lindsay Graham (R-S.C.), and Kelly Ayotte (R-N.H.). The three released a statement after the end of the negotiations saying the U.S. should tighten the screws, not let up on Iran.
"Now is a time to strengthen -- not weaken -- U.S. and international sanctions," the statement said. "The U.S. should not suspend new sanctions, nor consider releasing limited frozen assets, before Tehran suspends its nuclear enrichment activities."
But the Republicans have also been joined by a large group of pro-Israel Democrats, who have told reporters that they would not welcome any effort to reduce sanctions in the course of negotiations.
"If the president were to ask for a lifting of existing sanctions, it would be extremely difficult in the House and Senate to support that," Rep. Steve Israel (D-N.Y.), chairman of the Democratic Congressional Campaign Committee, told Foreign Policy magazine. "I'm willing to listen, but I think that asking Congress to weaken and diminish current sanctions is not hospitable on Capitol Hill."
The pro-Israel lobbying group AIPAC has weighed in as well, resisting any talk of lifting sanctions and indicating strongly that it would oppose any deal that left Iran with authorization to develop even a peaceful nuclear energy program -- a sticking point that has conservatives and hawks up in arms, but which most analysts expect a final agreement would have to permit.
It's a strategy that relies on the notion that if sanctions have worked so far to bring Iran to the table, they should obviously be tightened.
But a number of analysts have said that the point of sanctions is to have something to eventually trade for concession by the Iranians. If Iran shows signs of letting up on their nuclear program, some analysts have argued, the U.S. must be willing to do the same.
The strategy has some unlikely proponents. Gary Samore, a former Obama counter-proliferation official who now runs a hawkish, pro-sanctions organization called United Against Nuclear Iran, said that more sanctions could have the opposite of the intended effect. Increased pressure, he said last week, could actually weaken the hand of Iran's new, moderate, president, Hassan Rouhani, and strengthen Iran hardliners who have no interest in any deal whatsoever.
"It would look to much of the rest of the world as if the U.S. was blowing up the negotiations," Samore told the Financial Times, discussing talk of adding new sanctions. "It would play into Iran's hands, giving them an excuse to accelerate their program."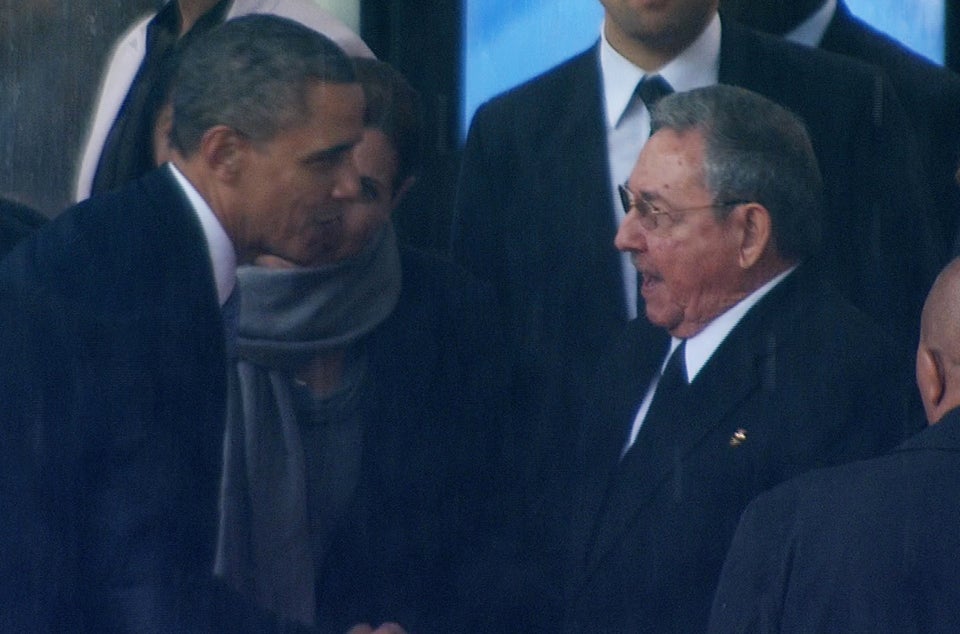 Obama's Handshakes Around The World