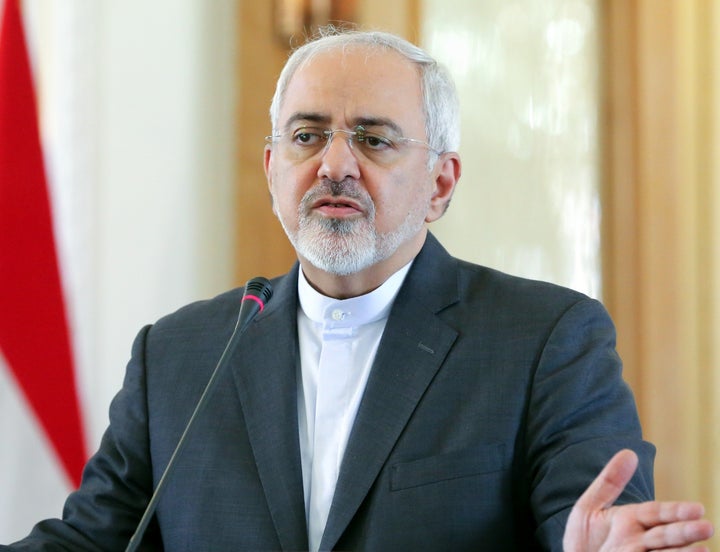 DUBAI, Oct 28 (Reuters) - Iranian Foreign Minister Mohammad Javad Zarif and three of his deputies will attend multilateral talks on Friday in Vienna aimed at resolving the conflict in Syria, the foreign ministry was quoted as saying on Wednesday.
It will be the first time that Tehran, the main regional backer of Syrian President Bashar al-Assad, attends an international summit on the four-year-long war. Other participants, notably the United States, say Assad can play no part in Syria's future.
"Deputy Foreign Ministers Hossein Amir Abdollahian, Abbas Araqchi and Majid Takht Ravanchi will accompany Zarif on this trip," foreign ministry spokeswoman Marzieh Afkham was quoted as saying by Iran's ISNA news agency.
Egypt, Iraq, Lebanon, the European Union and France also said they would attend Friday's talks, which come a week after a smaller round of negotiations between the United States, Russia, Saudi Arabia and Turkey.
Around a dozen participants are expected in total. It was not clear if any invitations had been issued to either the Syrian government or the opposition, though neither side was present at the last talks in Vienna.
The Syrian National Coalition, a political opposition group based in Turkey and supported by Western powers, said Iran's participation in the talks would undermine the political process.
"Iran has only one project - to keep Assad in power... They don't believe in the principle of the talks," the coalition's vice-president, Hisham Marwa, said.
Two senior Turkish government officials said Iran's participation would not be an obstacle to Turkey taking part in the Vienna talks, but that the final decision would lie with the foreign minister himself. Turkish foreign ministry officials were not immediately available for comment.
"Iran was always saying that without it the talks on the Syrian crisis would not succeed. What has changed is that Russia and the United States have come to the same conclusion," said Ali Sadrzadeh, Iranian political analyst in Frankfurt.
"The nuclear deal between Iran and world powers has paved the way for Tehran's participation in the international arena. The Vienna talks will be Iran's first test," he added.
EU foreign policy chief Federica Mogherini, who will take part in the talks, welcomed Iran's participation. After a phone call with the Iranian foreign minister on Wednesday, she tweeted: "Important to have all relevant regional actors at the table on friday in Vienna."
Fighters from Iran and its Lebanese ally Hezbollah are taking part in ground offensives being waged by the Syrian army and its allies with Russian air support, senior regional officials say.
Revolutionary Guards Deputy Commander Hossein Salami said in an interview on state TV on Monday that Iran has increased its military presence in Syria in recent months to help its army.
"A few months ago the Syrian government asked us to help it reconstruct the army and also provide military advice for a massive operation. This required Iran to send more advisers there, so we increased both the quality and quantity of our military presence in Syria," Salami was quoted as saying by the Fars news agency.
Iran says it supports a political solution in Syria, but says Assad should be part of the process. Opposition groups, and their regional backers including Saudi Arabia, Qatar and Turkey, say Assad must leave power as a precondition for peace.
"This is an acknowledgement of reality, four years into the conflict," said Julien Barnes-Dacey, senior policy fellow at the European Council on Foreign Relations in London.
"Having Iran at the table complicates the goal of getting rid of Assad, but potentially opens the door to some kind of de-escalatory track," he added. (Reporting by Sam Wilkin and Bozorgmehr Sharafedin, Orhan Coskun and Tulay Karadeniz in Ankara; Editing by Richard Balmforth and Hugh Lawson)
Calling all HuffPost superfans!
Sign up for membership to become a founding member and help shape HuffPost's next chapter