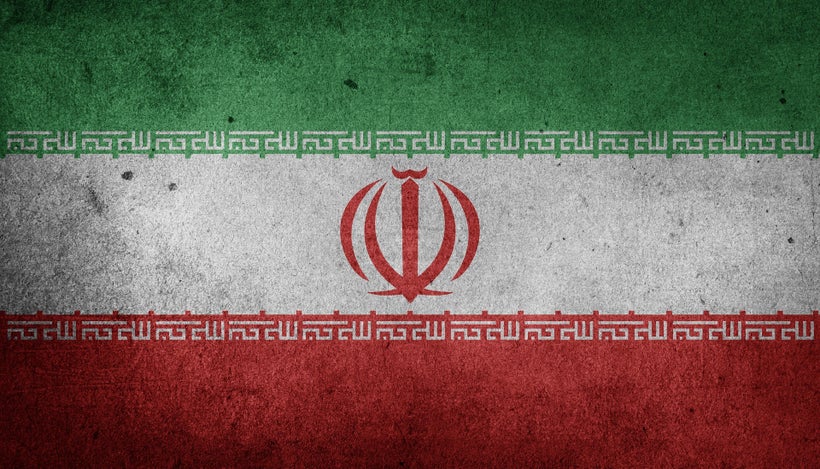 In early April, two Iranian netizens, Hiwa Kiai and Mehdi Salahi, were arrested and jailed. Aside from just one phone call to their families, no one has heard from or been in contact with them since. Their crime? Sharing labor and child labor-related news on messaging app Telegram.
Just a few weeks later, on April 25th, three more citizens, Mohammad Mohajer, Alireza Tavakoli and Mohammad-Mehdi Zamanzadeh, all but of 23 years of age, were each sentenced to 12 years in prison for their administration of Telegram channels. The Human Rights Activists News Agency (HRNA) has reported that their case is set to be reviewed at the appeals court on June 14th.
According to ACU news, the court sentenced them to five years in prison for "assembly and collusion against the regime of Iran," five years in prison for "blasphemy," and two years in prison for "insulting the Supreme Leader and founder of the Islamic Republic of Iran."
Telegram in Iran: The Government's Recent Crackdown
Telegram, a secure, cloud-based messaging app that allows users to chat and share media with one another through personal, group and broader interest channels, has quickly risen to popularity in Iran. In fact, state-run news agencies estimate that at least 45 million of the 80 million population use the application.
While the app has been incredibly well-received by the country's citizens, its advanced security features, which appeal to its users, are much less favorable to Iran's notoriously restrictive government. Features like 2-Step-Verification, Local Passcode, Cloud Password and Auto Self-Destruct, prevent government backed hackers, Cyber Rats, from accessing and surveilling netizens' accounts.
Now, the regime is cracking down. Earlier this year, 32 Telegram users were arrested under charges of publishing profanity within the app. Those arrested, some of whom attracted thousands of channel viewers, were accused of "inciting sexual misconduct and creation of immoral content as well as false profiles."
Political affiliations have come into question as well. Prior to the presidential election which recently took place in May, 12 Telegram administrators who expressed support for the reformist political faction and more moderate President Hassan Rouhani, were arrested. Rouhani's political opponent, Ebrahim Raisi, was said to be the preferred candidate of the revolutionary guards and the highest authority in Iran, supreme leader Ayatollah Ali Khamenei.
Iran's Prosecutor General, Mohammad-Jafar Montazeri, has stated that the Judiciary Department bans at least 16,000-20,000 Telegram channels. He has also suggested that the government establish a "National Network" to monitor the Telegram app.
Along with tens of thousands of channels, on April 20th, the Iranian government completely blocked Telegram's new voice calls, a service that allows individuals to make calls via secure, end-to-end encryption, and keep their conversations private.
Lack of Freedom: Severe Consequences for Iranian Citizens and Activists
Those who do choose to use and openly express their views on Telegram are at risk of being arrested and kept in isolation for weeks, or even months, depending on the regime's judgement. Victims are usually convicted to a prison term or fined for vague reasons such as "acting against the regime of Iran," "assembly and collusion against national security," or "blasphemy," etc.
Journalist and human rights activist, Kaveh Taheri, is all too familiar with this reality and the regime's baseless charges. In 2012, Taheri, who maintained personal blogs, Pouyesh and Kaveism.WordPress.Com, was arrested by Iran's Intelligence service agents and detained, without trial, for "acting against national security" and "creating public anxiety in the virtual space."
"For a long time, I was safe because I took considerable precautions," says Taheri, who began his professional activism in 2009. "To this day, I still don't know how they identified me..."
Taheri's notes, personal hard drive, and international journalist ID were all confiscated. While in Adel Abad Prison in Shiraz, Taheri was held in solitary confinement, subjected to psychological torture, threatened with rape and forced to give false confessions that were taped by the Iranian authorities.
He experienced these ongoing horrors for 10 months until he was finally able to flee to Turkey where he now lives as a political refugee.
To this day, both of Taheri's blogs remain under agent control, and he hasn't been able to access either one since his arrest.
"As a freelance journalist and human rights activist who has spent his life fighting for freedom and justice, I call on all global villagers to come out in support of those who have been persecuted for simply exercising their rights to freedom of information and speech," says Taheri.
How We Can Help: The Global Community Getting Involved
Even though repressive governments, like Iran, can severely harm the rights of their people, in a globalized world, there are many ways those of us on the outside can get involved and make a difference.
Taheri suggests several paths, including:
Asking our governments to stop supporting suppressive regimes.
Rallying our fellow citizens to advocate for those without a voice.
Following and sharing stories to spread awareness about human rights abuses.
Reinforcing our support by following and supporting activists online.
Businesses and technology providers can also help, by offering their resources and innovations.
#UnblocktheWeb, for example, a partnership with VPN provider, SaferVPN, and the human rights crowdsourcing platform, Movements.org, provides activists in closed societies with free VPN access and valuable online privacy. VPN (Virtual Private Network) technology allows netizens to encrypt their online activities and conceal their actual IP address, so that they can browse the web safe from government monitoring, and access censored content freely.
Initiatives like these, are just one step forward, in a very important fight.
"Freedom of speech and online expression are the arms of civilized societies," says Taheri. "No country can reach democracy without these foundations. If governments truly care for their citizens, they must respect these basic human freedoms."
---------------------------------------------------------------------------------------------
The author, Karen Mesoznik is the Inbound Marketing Manager at SaferVPN. SaferVPN is a VPN provider that has partnered with Movements.org to launch #UnblockTheWeb, an initiative that provides dissidents in closed societies around the world with anonymous, unrestricted access to the web.
Crowdsourcing the struggle for human rights. Be part of the solution at Movements.org. The views expressed are the author's own and do not necessarily represent the views of Movements.
REAL LIFE. REAL NEWS. REAL VOICES.
Help us tell more of the stories that matter from voices that too often remain unheard.
This post was published on the now-closed HuffPost Contributor platform. Contributors control their own work and posted freely to our site. If you need to flag this entry as abusive,
send us an email
.